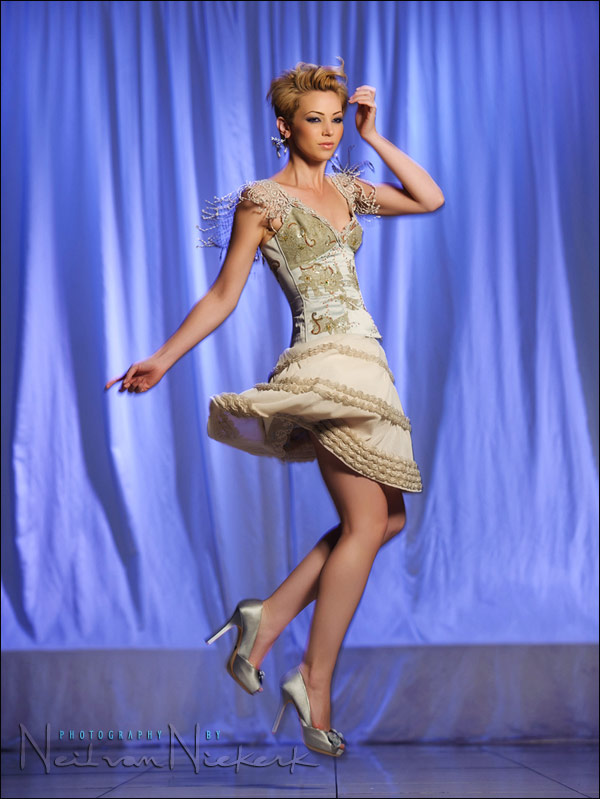 mixing the white balance of different light sources
While we would do well to gel our flash when working in a very warm or incandescent spectrum, (such as when shooting at a venue bathed in Tungsten light), the last few articles showed how we can use it to our advantage when using different light sources with different color balance. The effect can be quite dramatic.
The examples shown have been varied:
In the first example (with Bethany as our model), we looked at using random found available light as portrait lighting. With the next example, the effect was purposely sought by gelling our flash for effect. A similar contrast in white balance can also be found by using a Tungsten-gelled LED video light in a non-tungsten environment, forcing all the daylight colors to go toward a bold blue tone. The most recent example showed how we could use the modeling light in the studio with additional flash as rim light, to give a punchy image with warm colors.
Those four examples all had entirely different scenarios, but the same idea was used in all  of them to get punchy colorful images – using light sources with different white / color balance.
This image here at the top was shot with a similar set-up as the sequence where we gelled our main flash with 1/2 CTS gels to allow the background to go blue …
{ 13 comments }