why should you use a higher ISO?
The advice for optimal camera settings for best image quality are usually:
– use the lowest possible ISO:
– at an aperture about 3 stops down from maximum (the widest) aperture;
– at a shutter speed fast enough to avoid camera shake and unintentional subject movement.
Taking this general advice at face value, means using the camera at its base ISO, which would either be 100 ISO or 200 ISO. However, while this advice is sound in theory, in practice this doesn't have direct consequence on my decision about my camera settings.
In terms of exposure settings, we obviously want correct exposure, even if 'correct exposure' is open to interpretation.  Now if we are using only available light, then we have what we have for that specific scenario. If the ambient light is low, we would need a higher ISO / wider aperture / slower shutter speed.  There's no wriggle room here.
But if we're using flash, why not use the flash to give us correct exposure at these optimal settings?  Why would we even go to a higher ISO?
The reason: when using flash on location, I am mostly concerned about balancing my flash with the ambient light. Or somehow taking my ambient light into account to give some context.  It just looks better!
Let's get back to the photograph at the top:
Looking at the photograph of this couple, Jessica and Michael, my camera settings were:
1/125 @ f3.2 @ 800 ISO
Two observations about the settings:
I bounced flash behind & above me into the area, so that I could have nice clean open light on them.  My settings were chosen specifically so that the background detail is there.  Not too dark. At the 'optimal settings' the background would've been pitch black for a hand-holdable shutter speed.  Alternately, if I had somehow chosen the 'optimal settings' of f5.6 @ 200 ISO, then I would've been forced to use a tripod at slow shutter speeds. Tripods are an absolute no-no in a train station.  The surest way of being escorted out by the cops.  Besides, working with a tripod here would've killed the spontaneity of the photo session.
Also, in bouncing my flash behind me, I am losing a lot of power from my flash.  It really isn't the most efficient way of using the flash.  But the light that returns is sweet. Therefore, in bouncing my flash like this, I wouldn't have been able to get proper exposure on them at a proposed f5.6 @ 200 ISO.
So why was my ISO setting so high?  Because that was the only practical way to get enough of my ambient light in, and enough of my flash to make a difference.

To recap: you would go to higher ISO for a variety reasons:
Balancing flash with the ambient light.
Having the ambient light register to some extent, whether as:
– just some color and texture in the out of focus background, with flash dominating, or
– as the main source of light, with flash just being fill light;
my consideration is still the available light.So while I could get correct exposure for nearly any situation at 100 ISO or 200 ISO by using direct flash, and then still use a medium or small aperture .. the results just wouldn't look good. The lighting would be harsh, and would be obviously flash.But most importantly, I would lose the available light entirely at low ISO settings, when I am working in less bright environments.
Bumping up the ISO also means my flash works less hard, and can recycle faster.
A higher ISO can mean a faster shutter speed, which would help with freezing subject movement or eliminate camera shake.
Do keep in mind that not every photo will be used at full resolution. So you might not even need your image to be at the theoretical 'optimal' settings. Consider the final use of the image.
I might need the extra 'reach' that the higher ISO gives to my flash's output.

As an example of why I need that high ISO for that extra bit of 'reach' with my flash:
I recently met up again with a previous wedding couple of mine.  They have featured on the Tangents blog before. For this simple impromptu portrait of them at the wedding reception, I bounced my flash behind me to get nice clean open light on them.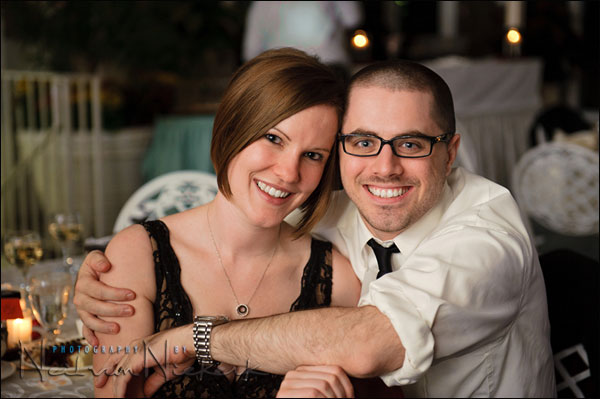 1/60 @ f3.5 @ 1600 ISO
Here is the reception venue.  It will give you an idea of the size of the place, and also that the entire room was a glass and white-painted metal structure.  Not an obvious place to use bounce flash … but it works. It only works at higher ISO and wider aperture settings though.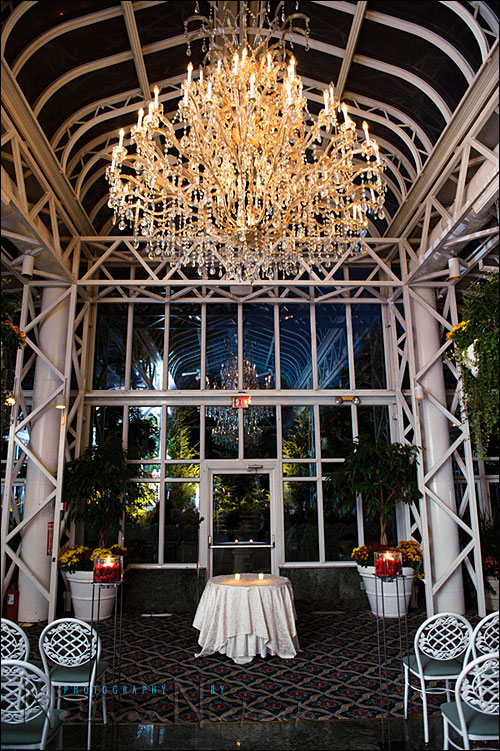 Finally, about the composition of this image:
I know I will get comments about the angle. And while tilted compositions as a reflex is something I dislike, and have to actively concentrate on to make sure it doesn't creep in due to sloppy camera work … I do think the tilted composition here works, with Jessica as the centered element in the frame. But as always, these decisions are up to individual taste and interpretation.
Related articles