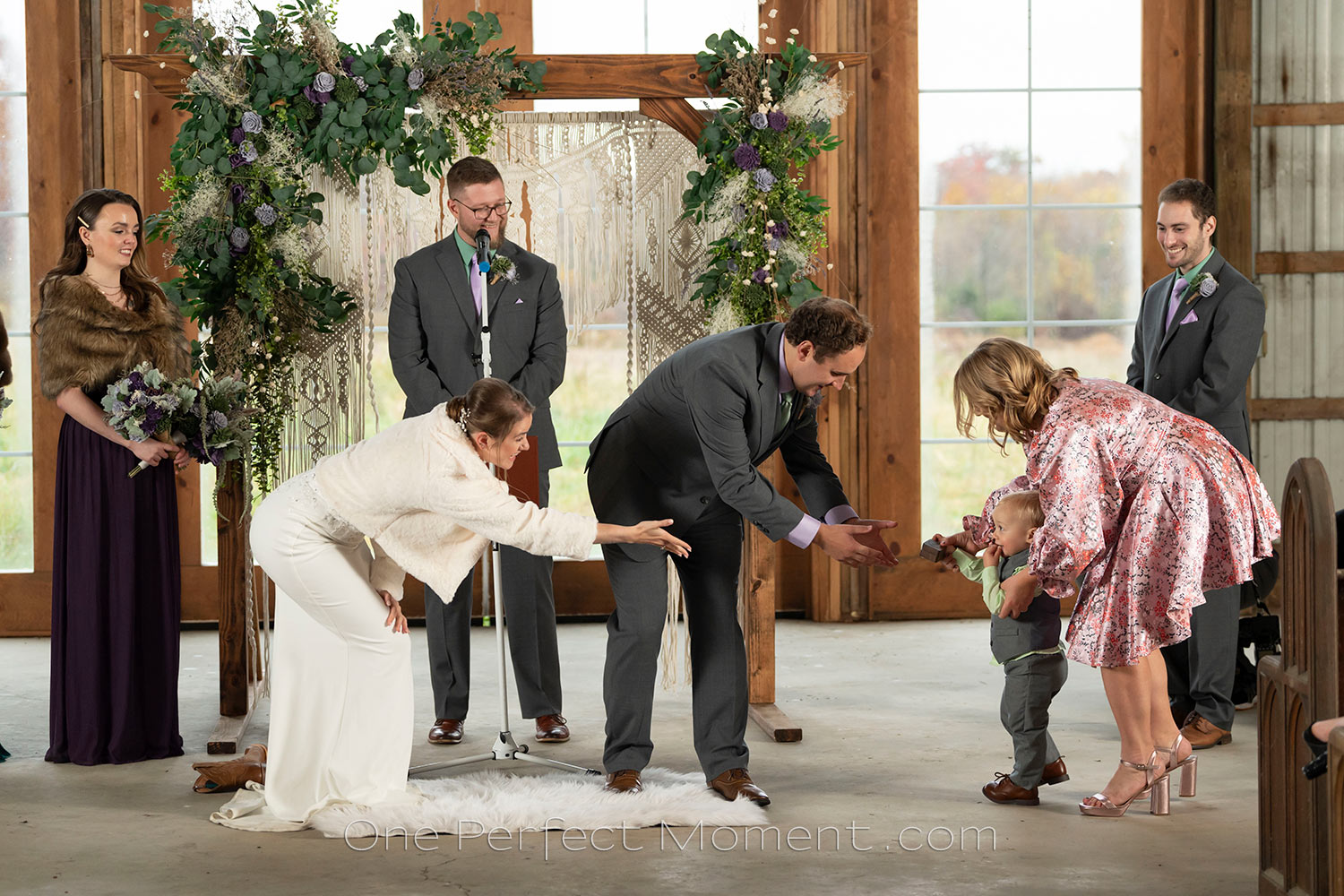 A lighting solution for photographing a wedding ceremony in a barn
An endearing image : the somewhat shy ring-bearer had to be coaxed by the bride and groom to bring the wedding rings to them.
Most often, the lighting that I use isn't for dramatic, artistic purposes … but instead for problem solving. Since it was raining on the day, the outdoor wedding ceremony was moved inside to this large barn. There was very little light inside, and there was strong backlighting. I needed even light, and I also needed to use a telephoto zoom to take photos from further up the aisle. On-camera bounce flash was out of the question. But I still wanted nice clean lighting on everyone in the front.
The solution – bounce the light from two off-camera Profoto A2 flashes  (B&H / Amazon), one on either side, to create a large light source coming in from the left and from the right.
Just the right solution with portable unfussy flashes. Where I did get lucky though, was that the sides of the barn wasn't made of wood, but a material that is a more neutral color. This made bouncing the flash more possible. If the sides had been wood, I would have used umbrellas on the flashes.
I also want to mention the Hobolite Avant carbon-fiber light-stand (B&H). These light-stands needs to be held and maneuvered in person to actually realize how fantastic a design it is. It is light, and folds up very compact … BUT has a surprisingly large footprint. I have two of them that I keep in my car as part of my default off-camera lighting, along with the Profoto A2 flashes  (B&H / Amazon).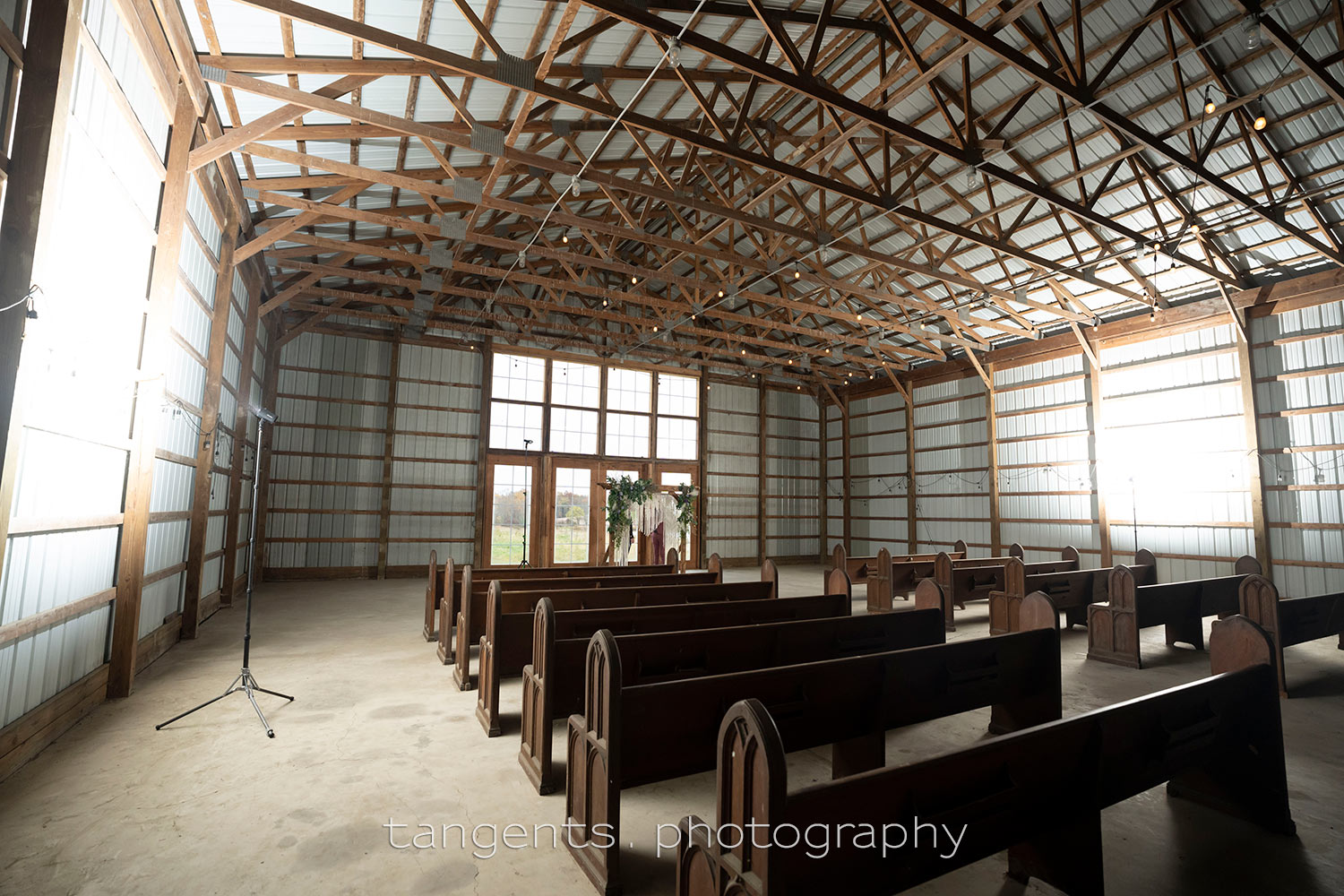 Camera settings and camera gear used for this sequence of photos
1/250  @  f/3.2  @  1600 ISO


Related articles