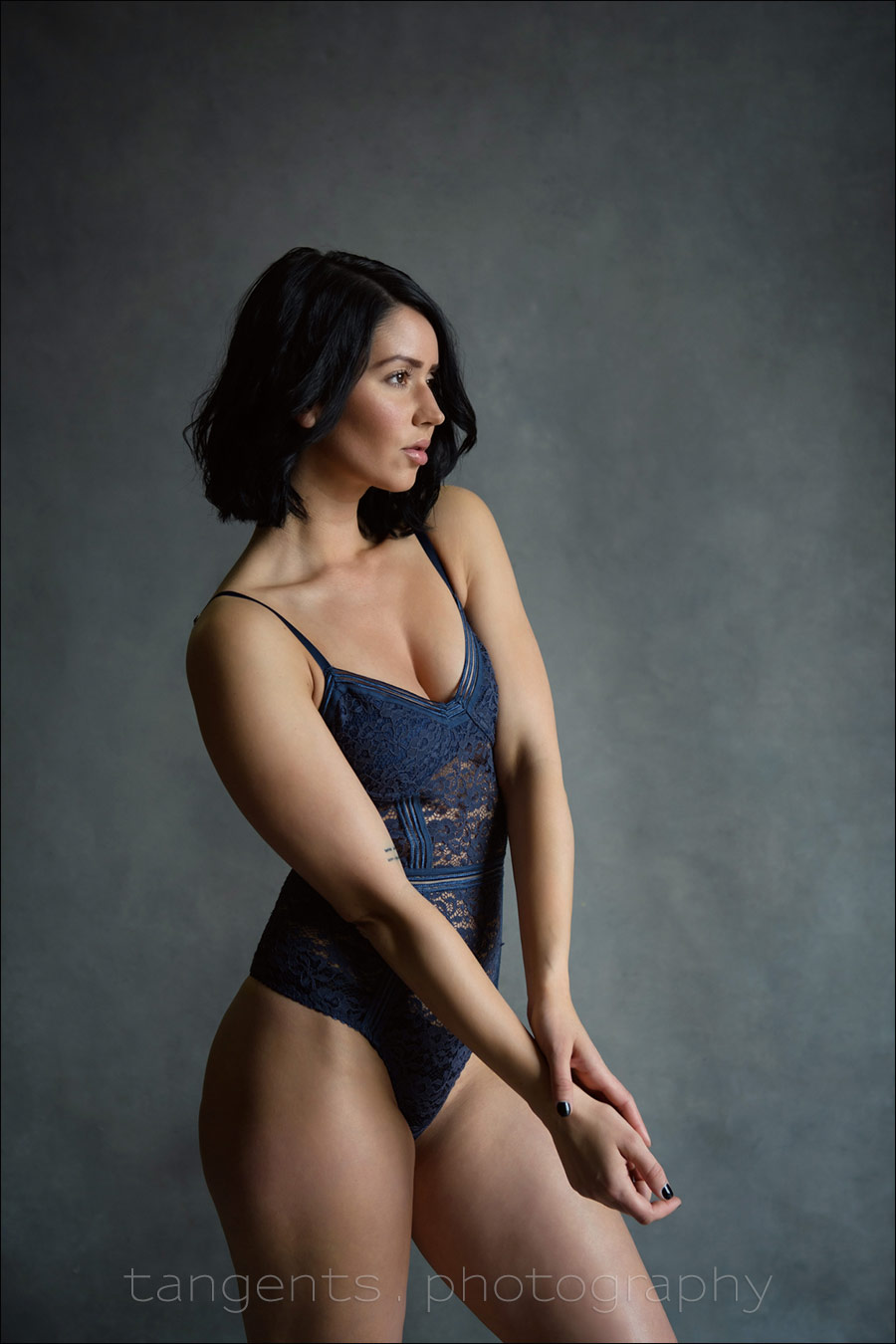 Available light: Boudoir photography & Feminine portraiture
The direction of light is an elemental part of portrait photography. We can control how we pose and position our subject in relation to the light – and we might be able even control the direction of light, as we did with this sequence of photos of our model,  Adrienne.  To start off this personal workshop on Lighting for Feminine Portraiture and Boudoir Photography, we used only the available light that was streaming through the large windows in my studio.
This painted canvas backdrop is on a roller stand. (There's a photo of the canvas backdrop further down in this article.) This meant we could change the position and angle of the backdrop, and we could also  change Adrienne's position in terms of the direction of light. A perfect introduction to visualizing how the direction of light (and her posing) affects the contrast and the shadows.
---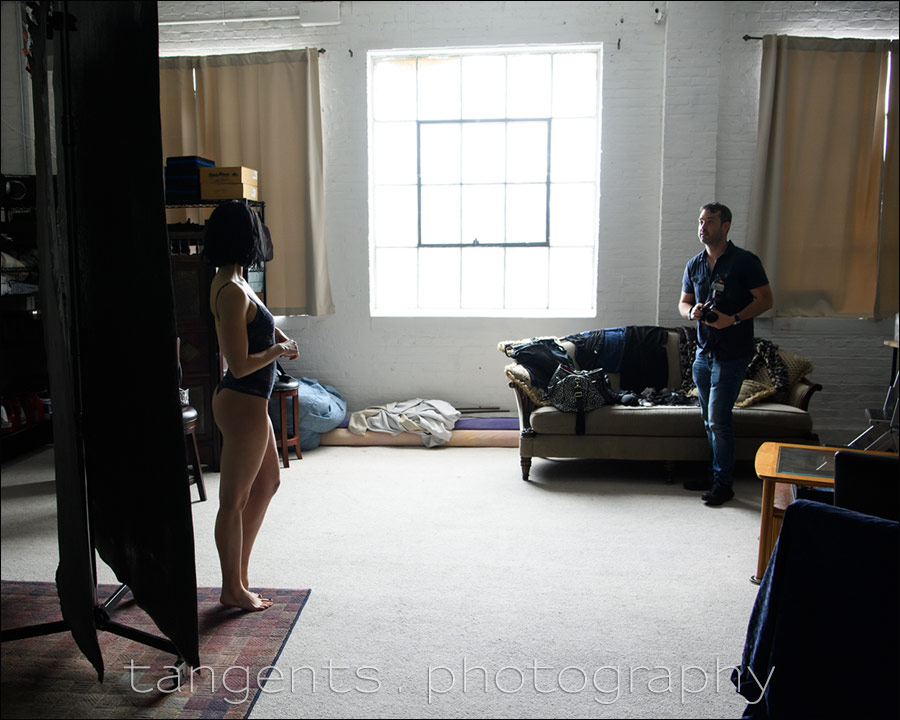 Camera settings & Photo gear used in this photo session
This pull-back shot will show the light source – large studio window. It is slightly frosted, so the light is diffused. You will notice the white balance changes between some of the images – that's because there were clouds moving in and out, changing the   color balance a bit.
---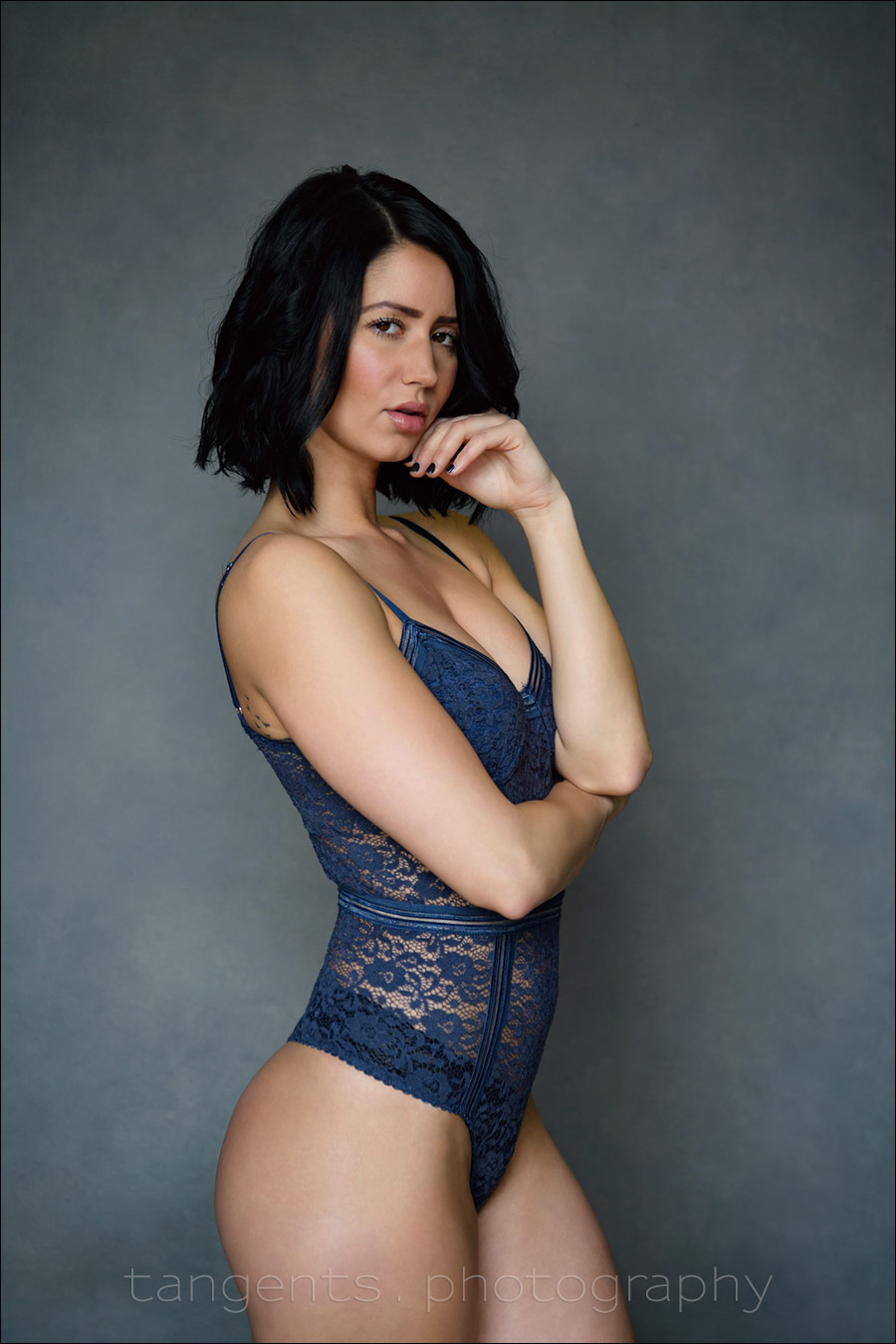 At the very start, we used flat lighting. The backdrop was parallel to the windows, with the windows behind us when we photographed Adrienne. Soft flattering light, but there is little interplay between light and shadows. For something more moody, we would have to change the direction of light.
---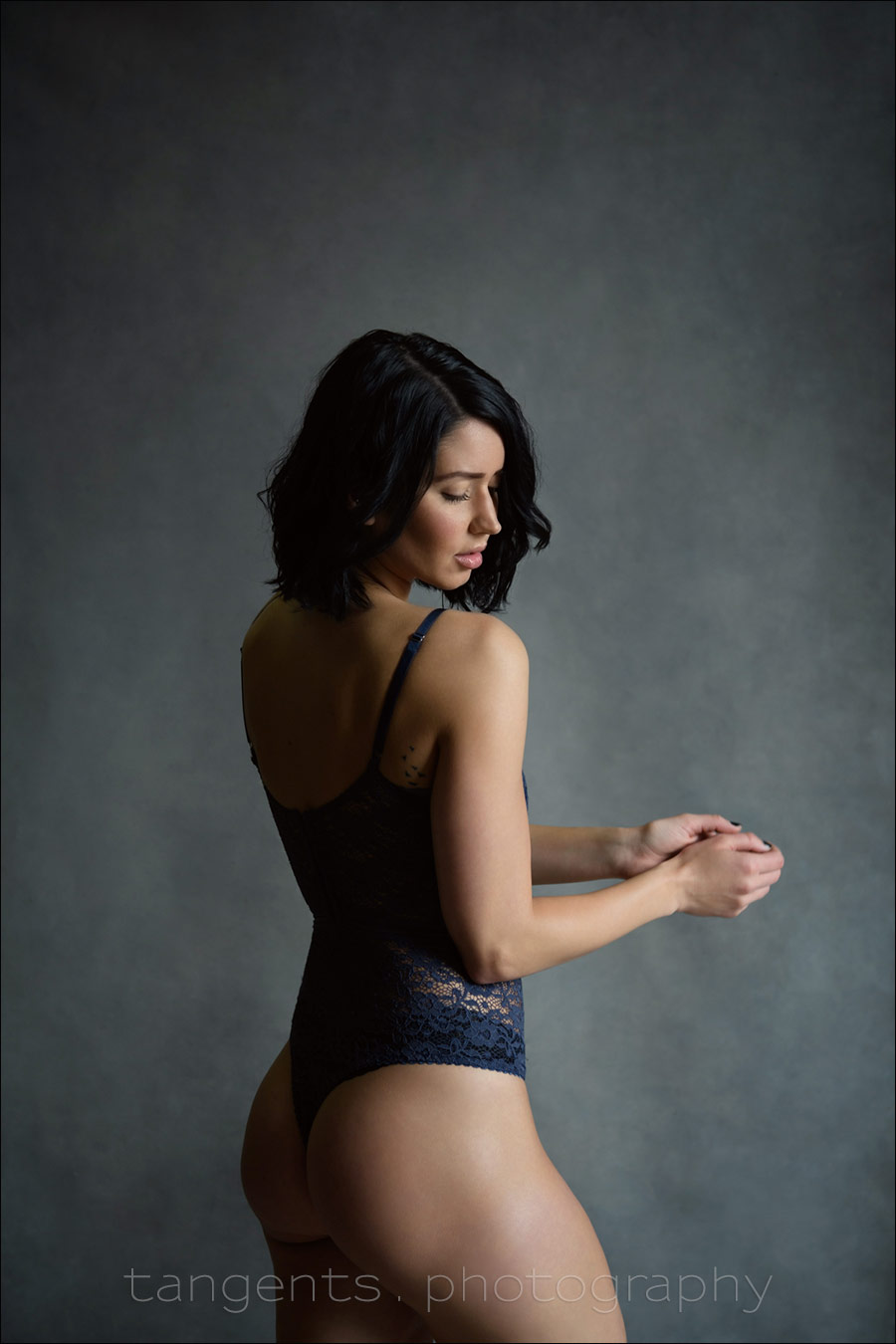 With the backdrop at about a 30 degree angle to the window, we are getting more shadow. Because the light source is so large, the way the light falls off into shadow is gradual. This gentle gradient in the light makes the change in contrast still easily flattering for feminine portraits. But we still have to be deliberate in how we pose and position our model.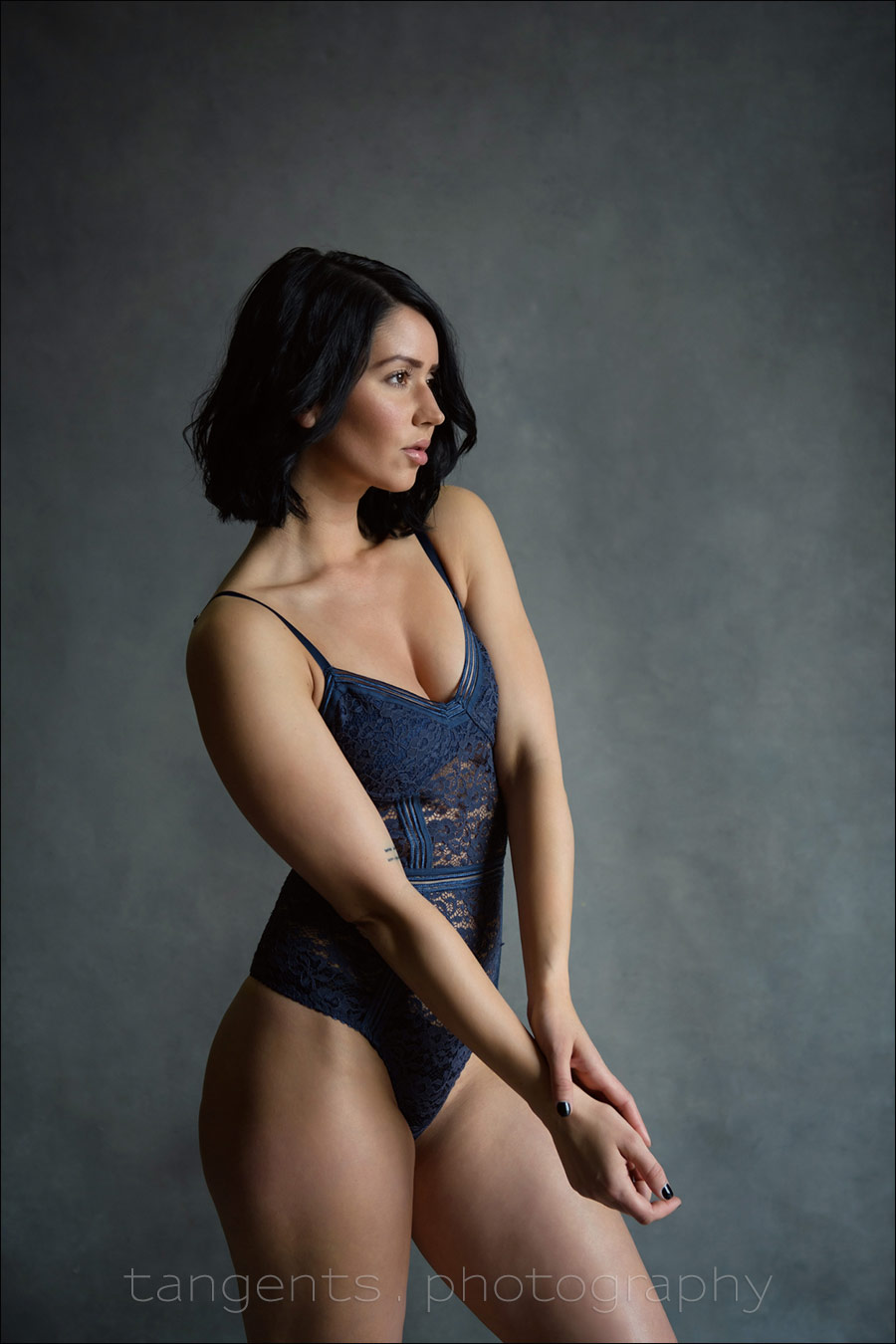 ---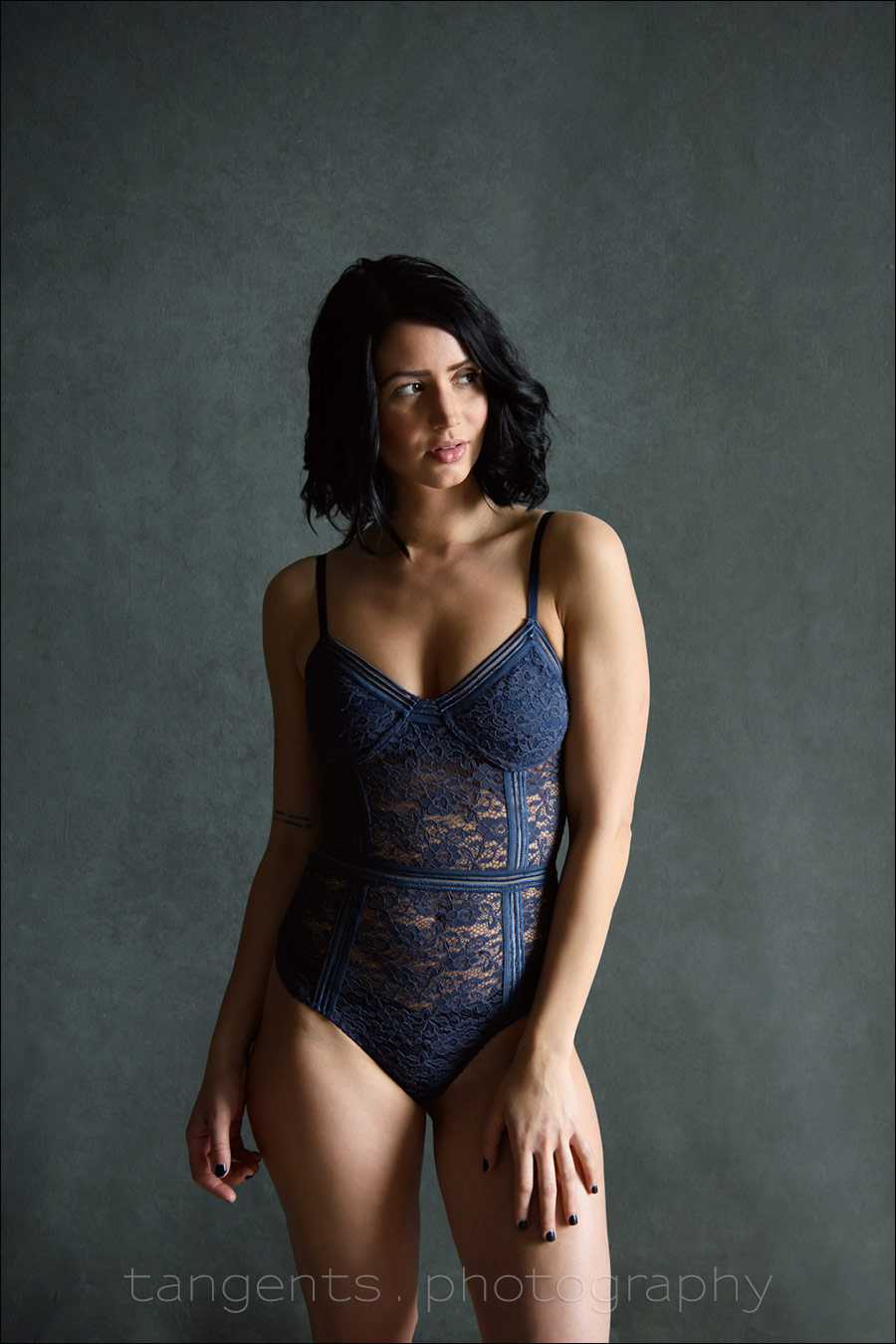 With the backdrop at about a 45 degree angle to the window, we had to be even more specific in how we posed Adrienne. Keeping the principle of Short Lighting in mind, I had Adrienne pose with her shoulder towards the light, and her face angled that way too. The light now has a very different mood than in the first photo in the sequence where we had flat lighting. The choice is ours.
---
Related articles
---
Books on Boudoir Photography
---