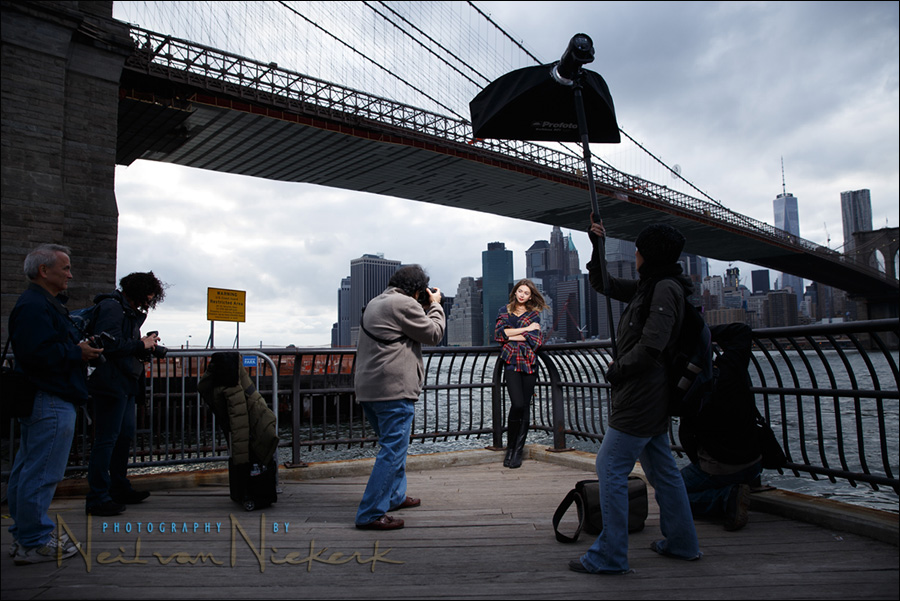 Flash exposure is controlled by aperture … but only for manual flash
Quite often the short-hand descriptions of the fundamentals of flash photography become misleading 'facts'.  I frequently see the following statements repeated on the various photography forums and in questions that are emailed to me:
flash is controlled by aperture
shutter speed controls ambient light.
(This is sometimes twisted around to a completely misleading version:
ambient light is only controlled by the shutter speed.)
Even though these descriptions are half-right, they are also half-wrong and will obscure a proper understanding of how shutter speed, aperture and ISO interconnect for ambient light and flash photography.
But first, for the love of all that is good on this planet, if your camera has the ability to set 1/2 stop indents for shutter speed and aperture, please take it off that setting and change it so that your camera has  1/3rd stop indents for everything.  This is essential.
This becomes important in situations where you already have correct exposure, but you want to change any of your settings in tandem.  Then you can change either your shutter speed or aperture or ISO (or any combination of them), simply by counting clicks.  Eg: If you want a full stop more shutter speed (ie 3 clicks), then you can count 2 clicks wider on your aperture, and 1 click more on your ISO, to still give you correct exposure for your new shutter speed.
TTL flash vs Manual flash
The topic of TTL flash vs manual flash has been covered here before. However, this time I want to concentrate specifically on those two statements mentioned earlier:
flash is controlled by aperture
This depends on whether you are shooting manual flash or TTL flash. There are distinct differences.
With TTL flash, if you are within the range of what your flash can put out, then your choice of aperture and ISO in effect becomes transparent.  (Please re-read that statement until the implications become clear.)
With manual flash however, aperture does have a direct influence on flash exposure …
but so does ISO.  We should not leave ISO out of the equation with manual flash.
Shutter speed has no effect on flash exposure (below max sync speed),
BUT … with ambient light, any chosen shutter speed (at a chosen ISO), will dictate a specific aperture. Therefore your choice of shutter speed clearly does have an indirect influence on your flash exposure.
For example, the reason why we choose max flash sync speed when working in bright ambient light, is that at max sync speed we have the widest possible aperture (while remaining outside of High-Speed Flash settings), and therefore have the most range from our flash.  Which is also the reason why it makes most sense to shoot in manual exposure mode on our cameras when doing this, even when using TTL flash.
So in the case of mixing flash with available light, the shutter speed does dictate the aperture, and therefore affects our flash exposure, or how hard our flash has to work.
Now, about the other comment:
shutter speed controls ambient light.
This is true.   But it neglects to mention the two other players here – aperture and ISO.  This somehow slips by quite often in descriptions of balancing flash with available light, and it becomes another misleading short-hand description.  And as explained earlier, choice of shutter speed actually often does have an important bearing on flash photography.
Summary
The theme of this post has been extended by a subsequent article, explaining it with some images:
when aperture does not control flash exposure.  This might help to make it even more clear.
Related articles