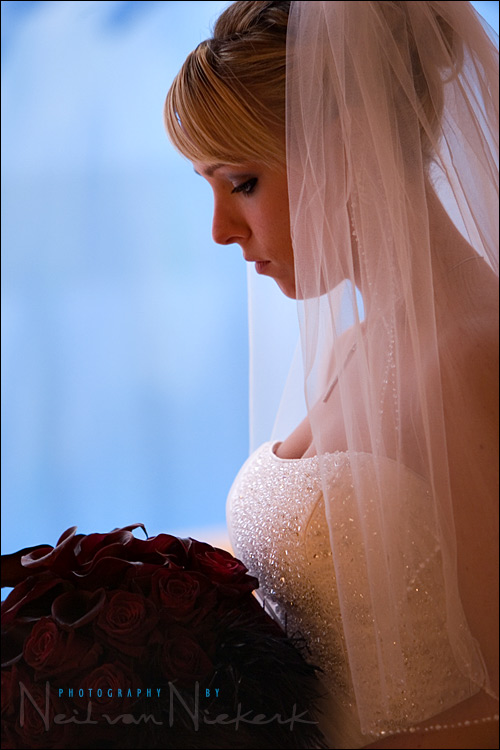 Shutter speed controls background exposure? Usually …
Something I kick against when I try to teach others about flash photography, is the use of short-cut phrases. Those axioms that are supposed to help the understanding of how to mix flash with ambient light, can often mislead you since they don't give you all the information.
Two of those phrases were recently discussed here:
aperture controls flash exposure,
shutter speed controls available light.
These are merely reductions of the way that shutter speed, aperture and ISO inter-relate with available light and flash. With those simplifications, those two phrases then become misleading.  On top of that, they become meaningless when you work with TTL flash.
Instead, I would really urge anyone who wants to come to grips with understanding how flash and available light correlate via your camera settings, to try and get the wider view on all of this, and understand how manual flash and TTL flash differ.
I encountered another one of those misleading phrases recently while teaching someone. When I showed a sequence of images as part of the explanation of balancing manual flash with available light, the reply was … "shutter speed controls the background exposure".  Except, in this case, the automatic response was the wrong answer.
So let's look at the photo above, which is the photo in question:
My settings were:  1/40th @ f2.8 @ 400 ISO
The setup was as follows ..
On this wedding day, it was raining hard outside, so I had to come up with all kinds of ideas for interesting portraits indoors in this house.  Outside the main bedroom on the first floor, was the landing of the steps leading up from the living room.  There was a blue mural with dolphins painted on it, and you can see this as the out-of-focus blue area in this photo.
Inside the bedroom where three large incandescent lamps.  (Tungsten light).
To light the blue mural, I placed a flashgun on a light-stand on the ground floor.  The flashgun (a Q-flash) was set to 1/8th power (or there-abouts).  It was set to manual output, and the flashgun was pointed straight up into the stairwell leading to the bedrooms.
So looking at this photo, the blue background (the mural), is lit entirely by manual flash.  The bride in the foreground is lit mostly by the incandescent lamps inside the bedroom.
So let's break this down into two parts .. the flash exposure and the ambient exposure.
Manual flash exposure is controlled by 4 settings:
– aperture,
– ISO,
– distance between subject and light source,
– power setting on the flashgun / power-pack.
In this specific scenario, the distance is a fixed value, since the light-stand can't really be moved from its position.  Similarly, the power setting of the flashgun is fixed, since I can't run like a lunatic up and down the stairs to adjust the power.  That would just destroy my cool professional demeanor that I was trying to maintain in front of my client .. while actually sweating trying to come up with fresh ideas.
Okay, so distance is fixed, and power is fixed.  That leaves aperture and ISO as my two controls that I have available to me to control how bright the blue background will appear.
In other words, from where I stand inside the bedroom, I can control whether the blue background will be washed out (over-exposed to an extent), or saturated (under-exposed to an extent) … simply by dialing my aperture and ISO.
In this case I liked how it appeared with my aperture at f2.8 and my ISO at 400.
Next up, let's consider the available light
Available light is controlled by aperture, ISO and shutter speed. Always has been, and probably always will be.
In this scenario, our aperture and ISO is fixed for my particular liking of how the blue appears in the image as I saw it on the back of my LCD screen.  This leaves shutter speed as my only independent control for available light.
And now with my shutter speed, I can control how bright my subject (which is lit only with ambient light), appears in relation to the background (which is lit by flash).
Bringing it all together
So for this particular example, the usual idiom that we hear that shutter speed controls the background exposure, is thrown upside down. For this specific scenario, shutter speed was the independent control for my foreground exposure.
Note that I didn't say that "shutter speed now controls the foreground exposure".  That would be an incomplete description, since aperture and ISO also control the ambient exposure for my subject in the foreground. It is simpler however with manual flash, to change the shutter speed as the independent control for available light.  And note, I mention manual flash specifically.  TTL flash is an entirely different beast.
So here is how I controlled my foreground exposure in this scenario. I changed my shutter speed from 1/40th to 1/100th, and the bride was near-silhouetted against the background. There is a change in the exact colour of the blue background, because I played with the WB of the raw image, so don't let that mislead you. And yes, I know there is some subject movement in that shot. But the image works. ; )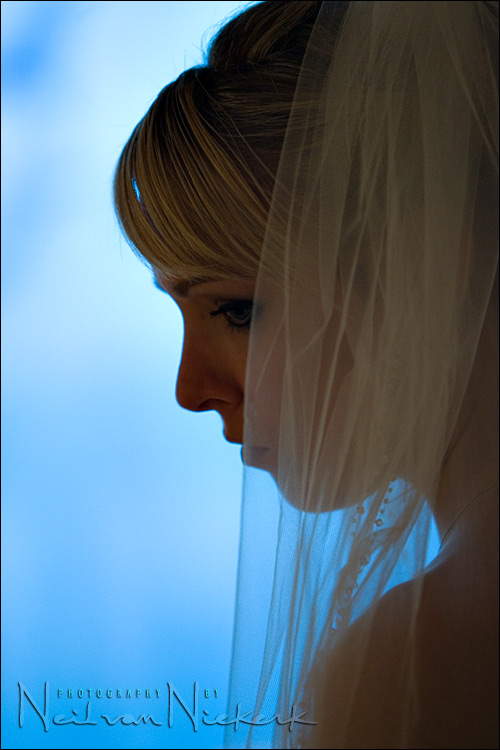 Summary
A clear understanding of how shutter speed, aperture and ISO inter-relate for ambient light and manual flash and TTL flash, is far more useful than learning shortcut phrases. When you're in an unusual situation, you'll be better of with real knowledge, rather than memorized phrases that don't give you the entire story.
Related articles