lighting the wedding formals
In the first of two postings on how I light the wedding formals, I showed how I use a single flashgun when photographing smaller formal groups indoors.  The equipment is relatively simple then – a single flashgun (Q-flash) and a large 60″ umbrella to give me good lighting.  The flashgun that I use for these, is a Q-flash.  Specifically the older T2 model since I only use them in manual mode here.  When I have a larger group I use two of these flashguns – each with an umbrella.  But more about that in a follow-up article coming up soon.
What I wanted to illustrate here is one of the benefits of doing the formal portraits (indoors) with manual off-camera flash – consistency.
Since the flash gives off a specific amount of light every time – it is manual flash after all and not TTL flash – and since the flash is on a stand, and therefore at a constant distance to your subject .. this means that your flash exposure will be consistent.  It will be consistent regardless of YOUR position.  You can move around.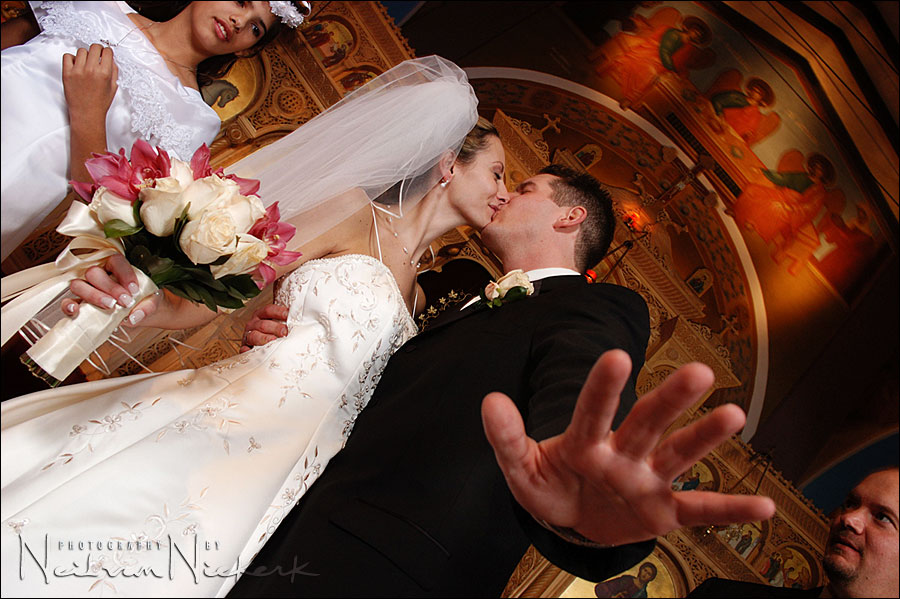 This off-beat photograph of the bride and groom kissing, was a grab shot.  While I was on my knees in front of the bride, adjusting her dress, the groom leaned in for a kiss.  I grabbed my camera and as I lifted it to my eye, the groom playfully tried to block my shot.  And there it is.
Since my lights were set-up and exposure calculated for the manual off-camera flash, the exposure remained the same .. regardless of my being right up close to them.  My distance to the subject had no influence here.
Let's briefly go back to the basics then …
Manual flash exposure is controlled by 4 things ..
– aperture,
– ISO,
– the flash's distance to your subject,
– power of your flash, which includes how you diffuse your flash.
Since those four things will (or should) remain constant when you've calculated correct exposure, your flash exposure will remain consistent.  And if your manual flash is used off-camera, then your own position has no effect while you remain in the same direction as you metered your lights.   There is a small caveat though.   The moment you move off to the side, and continue to do so at a greater angle to the lights .. then your position does have a slight effect on the exposure.  But as mentioned .. while you remain within the same general arc that you metered your lights for, your flash exposure will remain constant.
Back to the topic ..
During the formal photo session, I will often step closer to some of the kids to do a tight portrait of them within the group.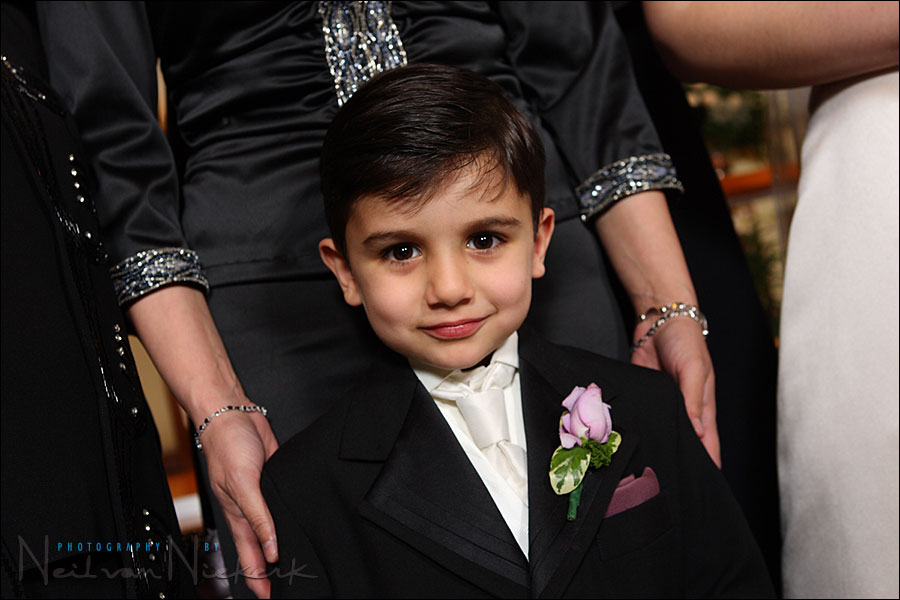 Sometimes this is to slightly humorous effect if the group is still waiting for stragglers to join them.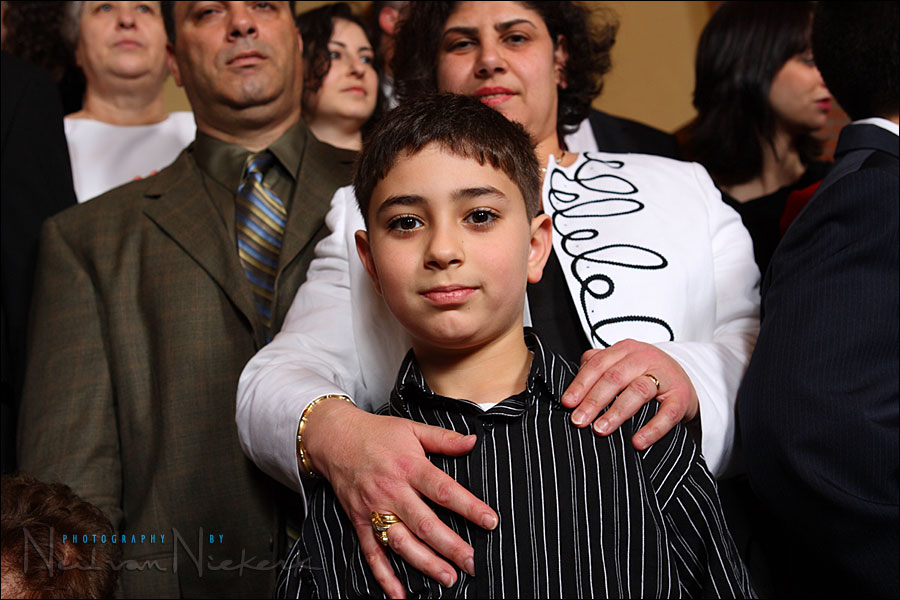 And again, I know my exposure will be correct because I have already metered for it, and my own position has no effect on the exposure while I use off-camera manual flash.
related articles