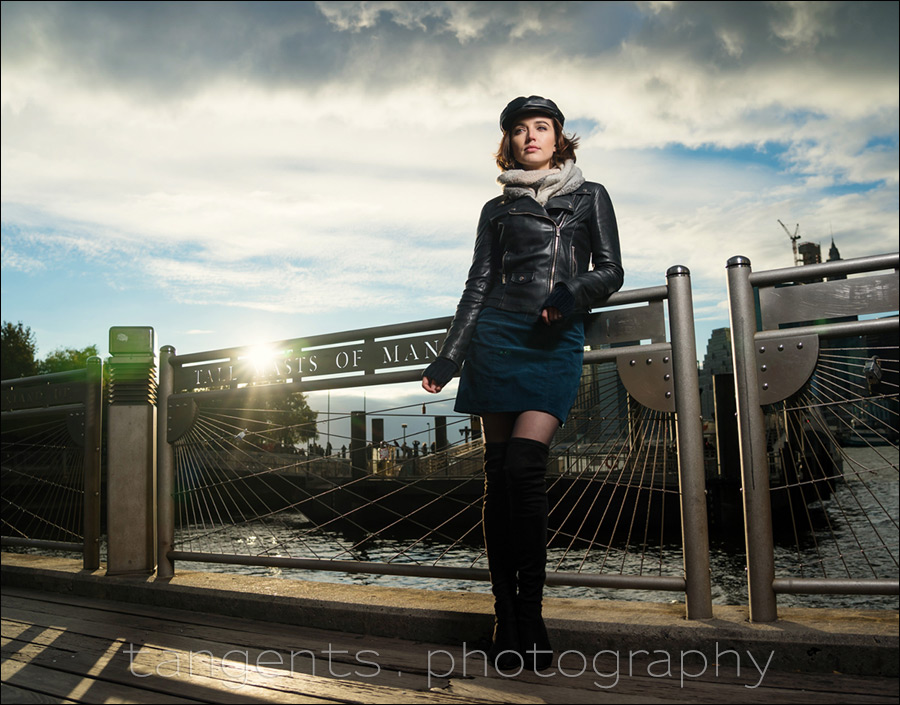 recap: NYC photo walk – photography workshop, Brooklyn Waterfront
Teaching a flash photography workshop on a grey day, I was disappointed that it was so overcast and miserable – and that I wouldn't be able to properly explain how to balance flash with strong sunlight with an actual example – but then the sun popped out! This is part of the adventure of an on-location workshop such as the NYC Photo Walks – you just don't quite know what you'll get on any given day since the environment can change.
Techie stuff:
Lighting is with the Profoto B1 on a monopod, and the Profoto OCF 24" beauty dish to sweeten the light.
1/2000 @ f/4 @ 100 ISO … and of course the flash was in high-speed flash sync.
The camera that I used this time was the Sony A9 with the Sony 24-105mm f/4 lens. I have transmitters for all the major camera brands, so I am quite sure I can accommodate you.
Here is the pull-back shot to show how the light was placed. Related topics such as posing and placement of the light are part of any of the workshops.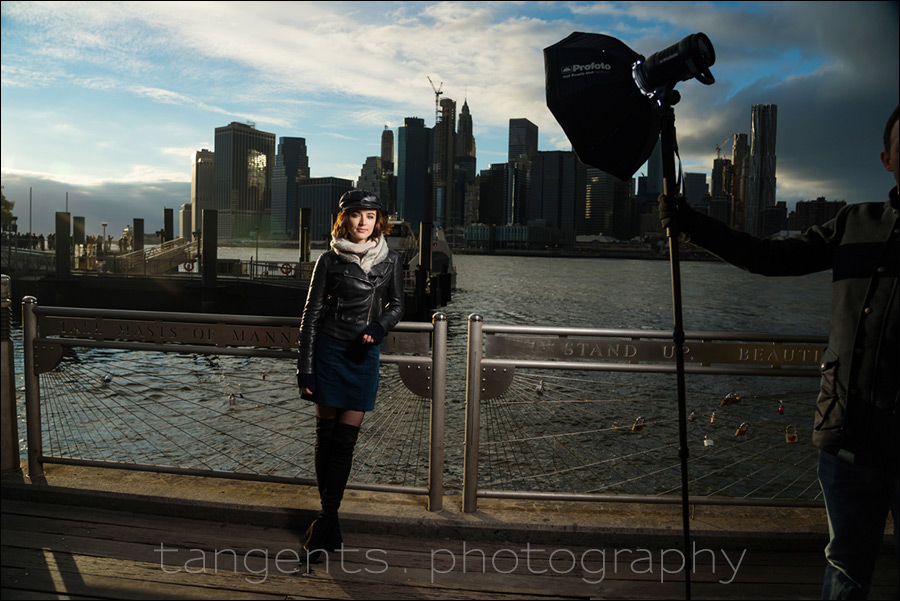 Photo gear used I used for these photos
Here are recaps of some of previous Photo Walks:
---
For the main image at the top, I did enhance the image a bit, reducing the contrast, and warming it up. I wanted to show the image as I had it out of the RAW converter (which is nearly straight out of camera), to the final image. This will give a better sense of what the photographs looked like on the day … rather than what is achieved in Photoshop. This relates to the discussion here: Photographing with available light only.
Related articles
Photography workshops