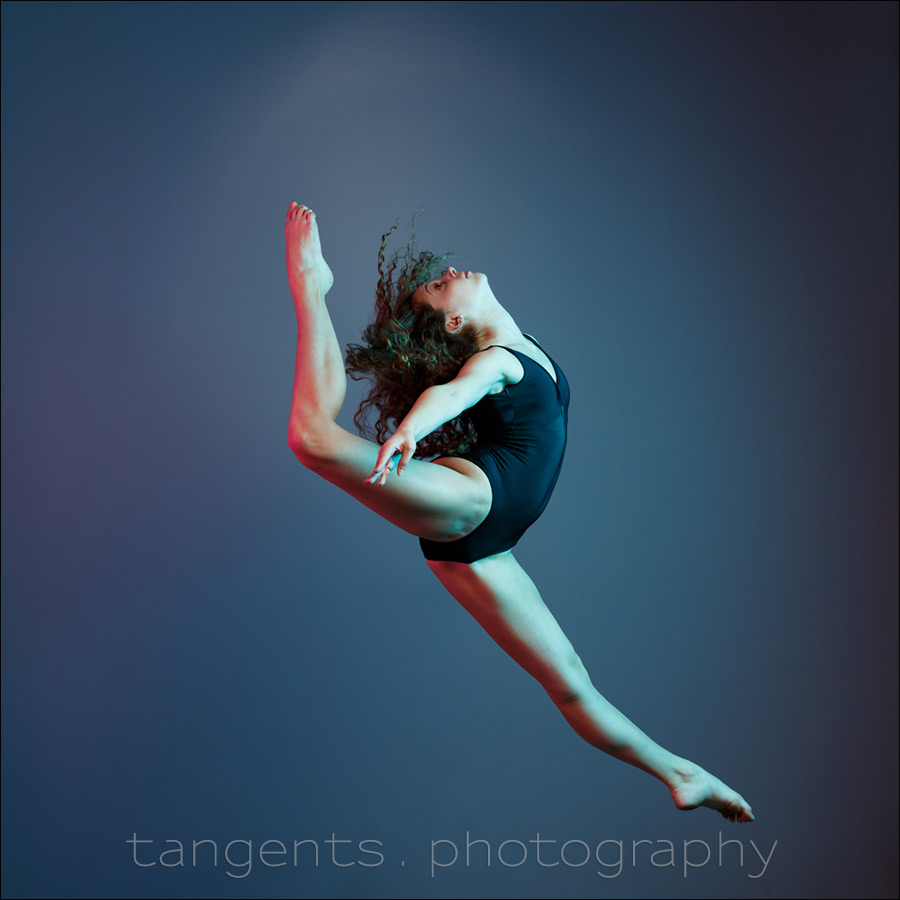 Studio photo session with a dancer – gelled flash
Following on the article showing the Outdoor photo session with a dancer, Ella – here is a studio photo session with another dancer – Grace. For this particular sequence, I decided on using gels to add a splash of color to the images. Grace is impressively elegant, with powerful movements when she jumped.
As far as the poses and movements were concerned, I again let myself be guided by the expert here – the dancer herself. Similar to how I described the collaborations with Ella (previous linked article), and with Anna Russel, and the tips on photographing dancers and ballerinas that she gave us.
The pullback shot below will reveal the lighting, and also the strip of carpet we had for Grace to land on when she jumped, to help cushion her feet against the hard concrete floor.
Let's have a look at how the studio lights and gels were used.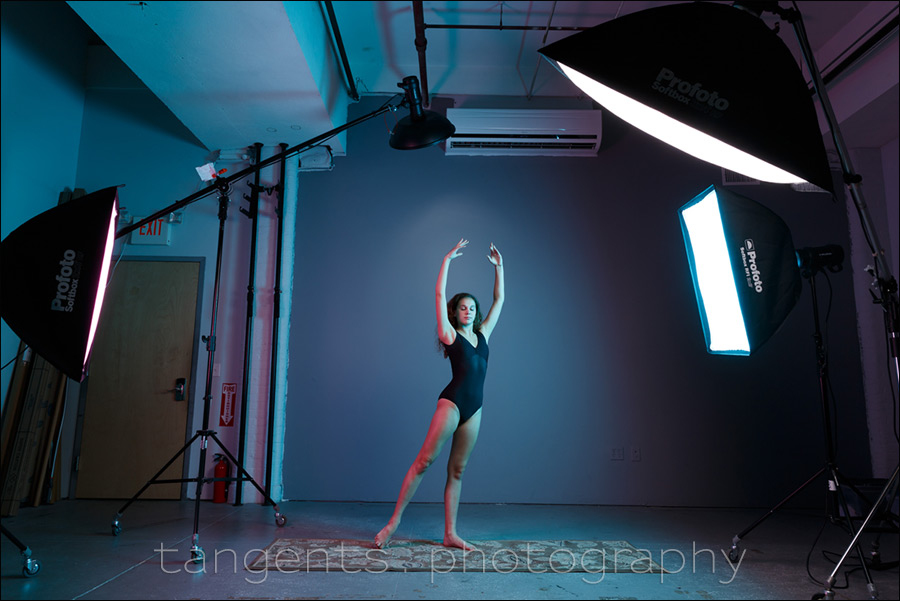 The colored light are via the two Profoto 2×3 RFi softboxes (affiliate), to either side of her – each with a different gel. I wanted the gelled light to be more diffused than you'd get from a hard light source – hence the softboxes. The gels are from the Profoto gel kit that I normally use with the Profoto B1 flash. The studio lights used here are the Profoto D1 lights though, so I keep the modeling lights off, to not hurt the gel.
The splash of light on the background is from the Profoto beauty dish  (affiliate) that was on a boom arm. The reason why I chose the beauty dish for this, is due to the way the light from the beauty dish is contained … and also that this light was already mounted on a boom arm.
The main light on her is a Profoto RFi 3×4 softbox (affiliate) on a boom-arm, that you can see to camera-right in the photo. I changed the intensity of this flash, depending on how much fill-light I wanted from this. In the images shown here, you will notice some are more dramatically lit than the others. This mainly has to do with the brightness of this light.
In these two comparison photos you can see the effect with this main light switched off and on: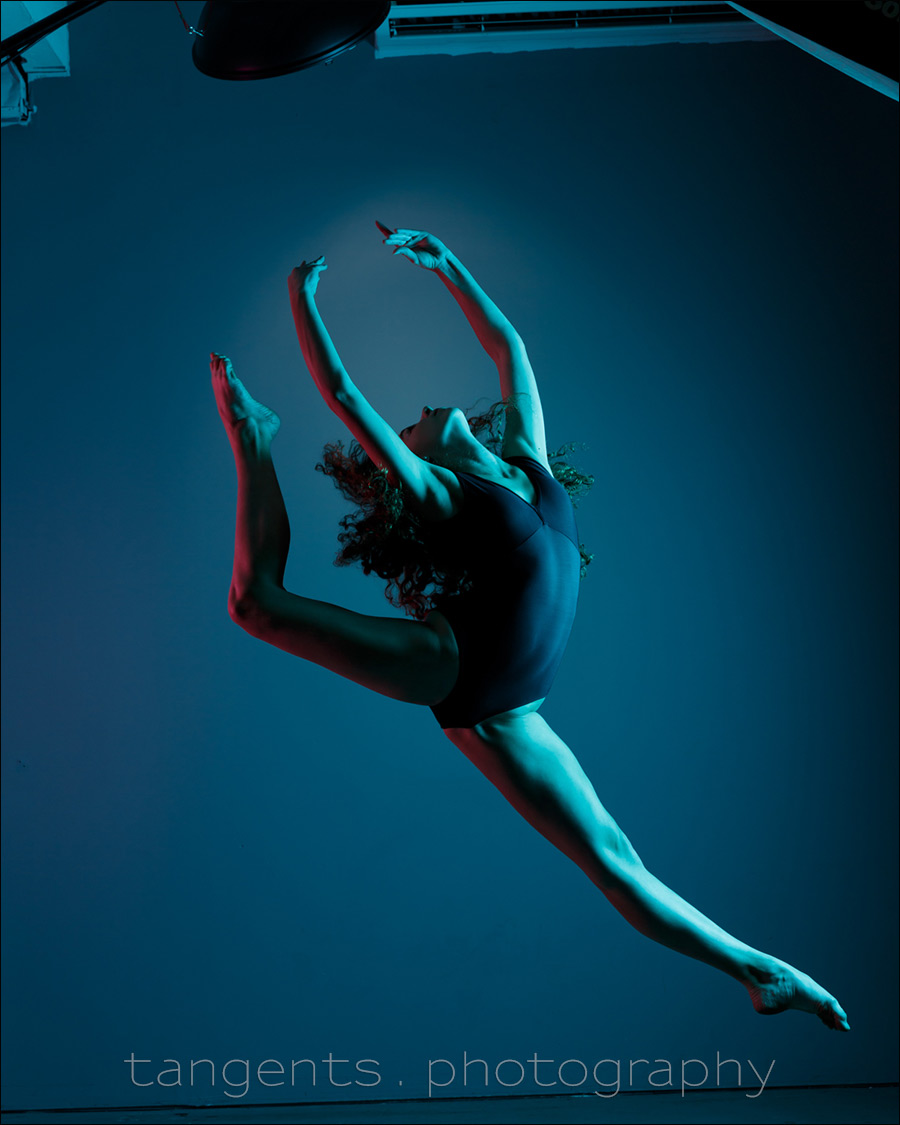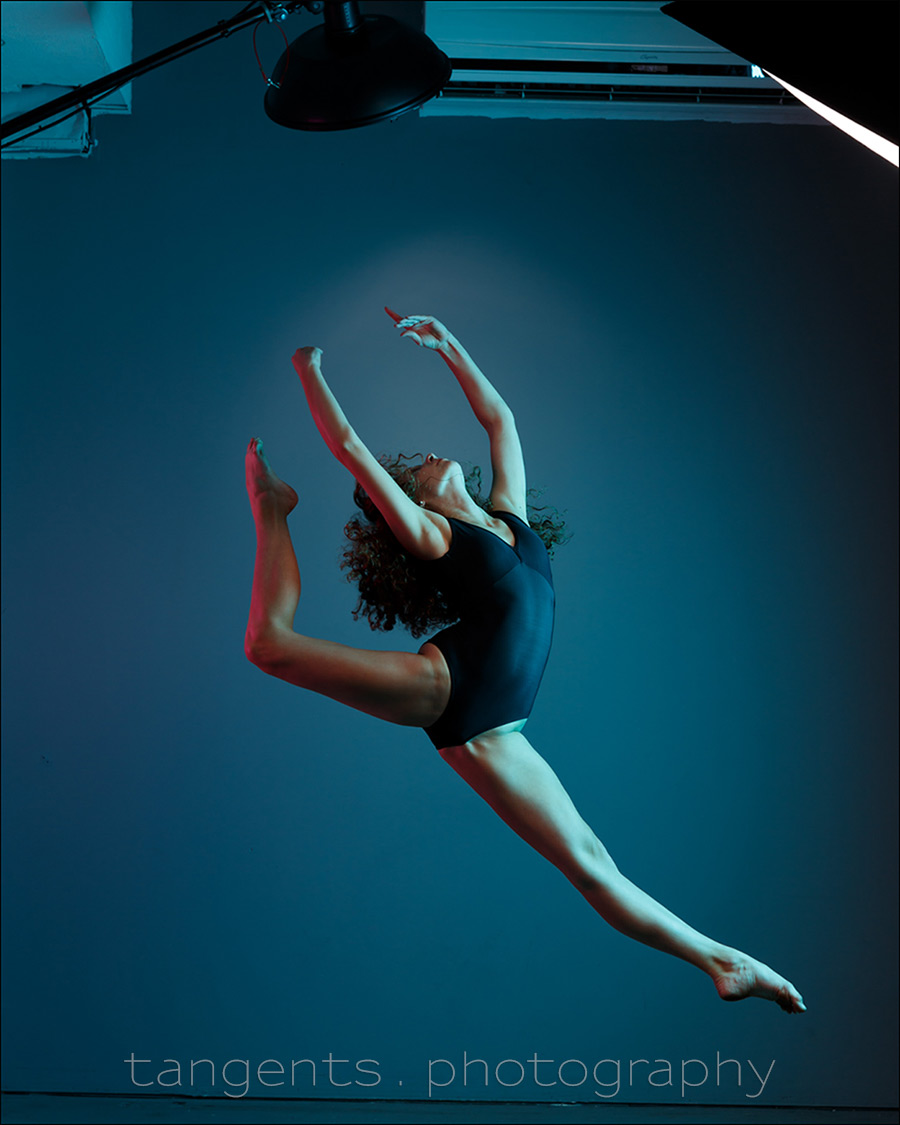 Photo gear and lighting used during this photo session
1/125  @  f/8  @  100 ISO
---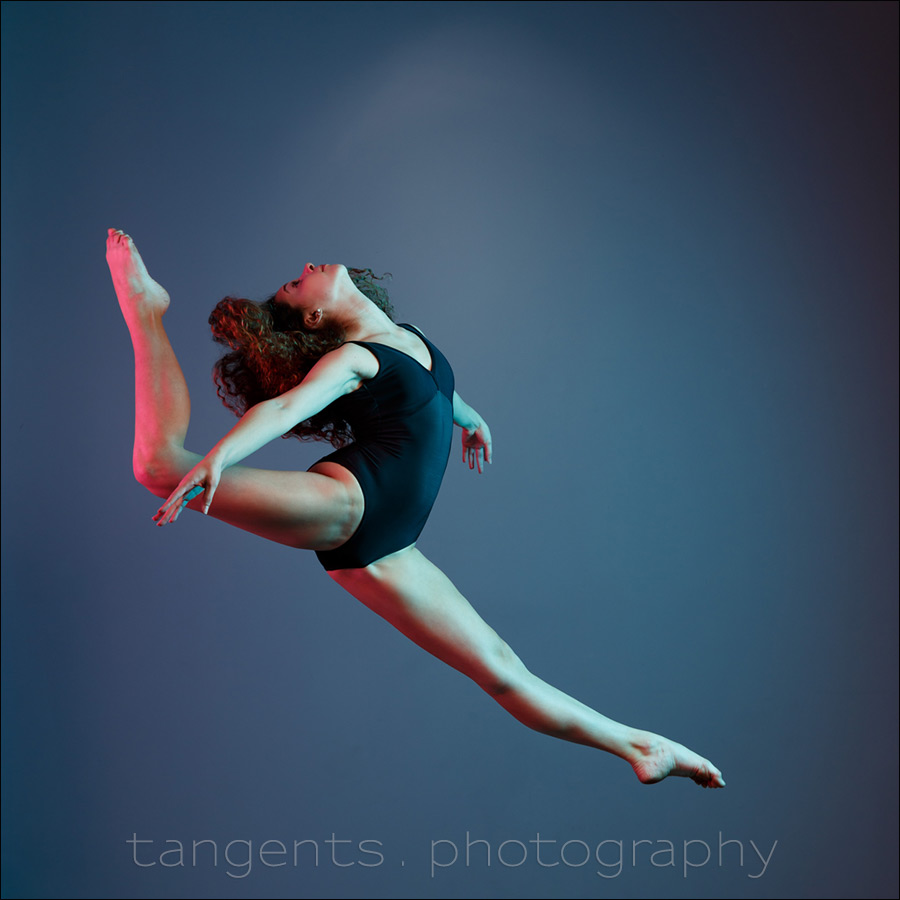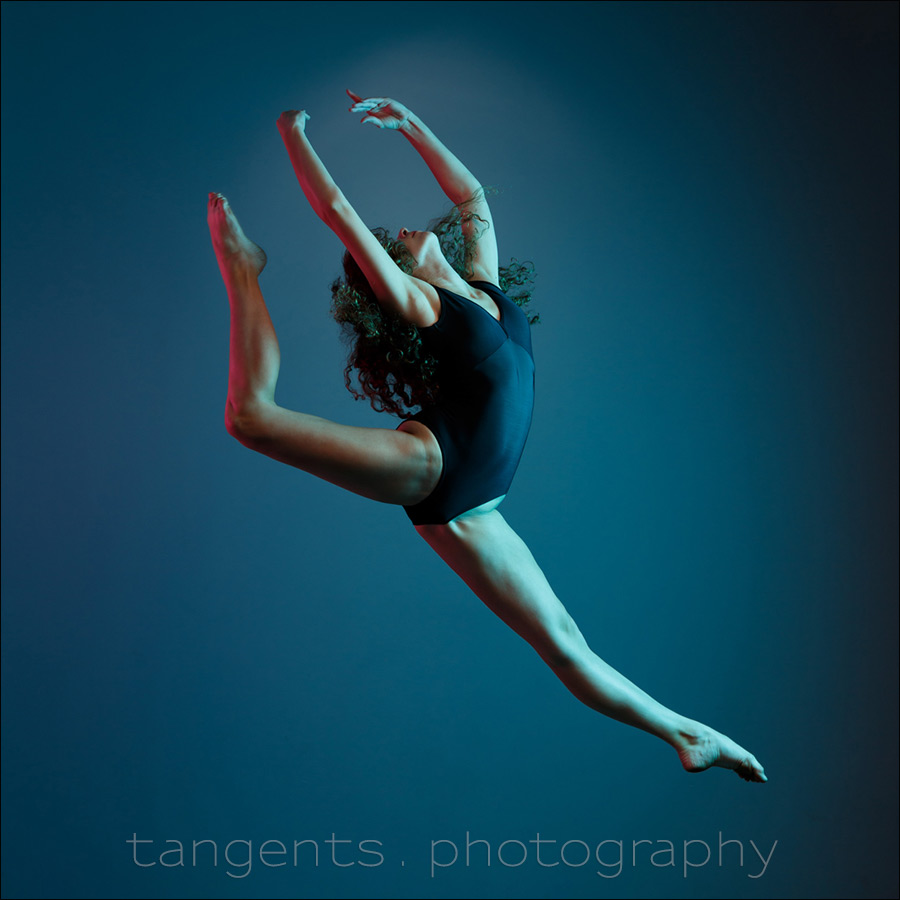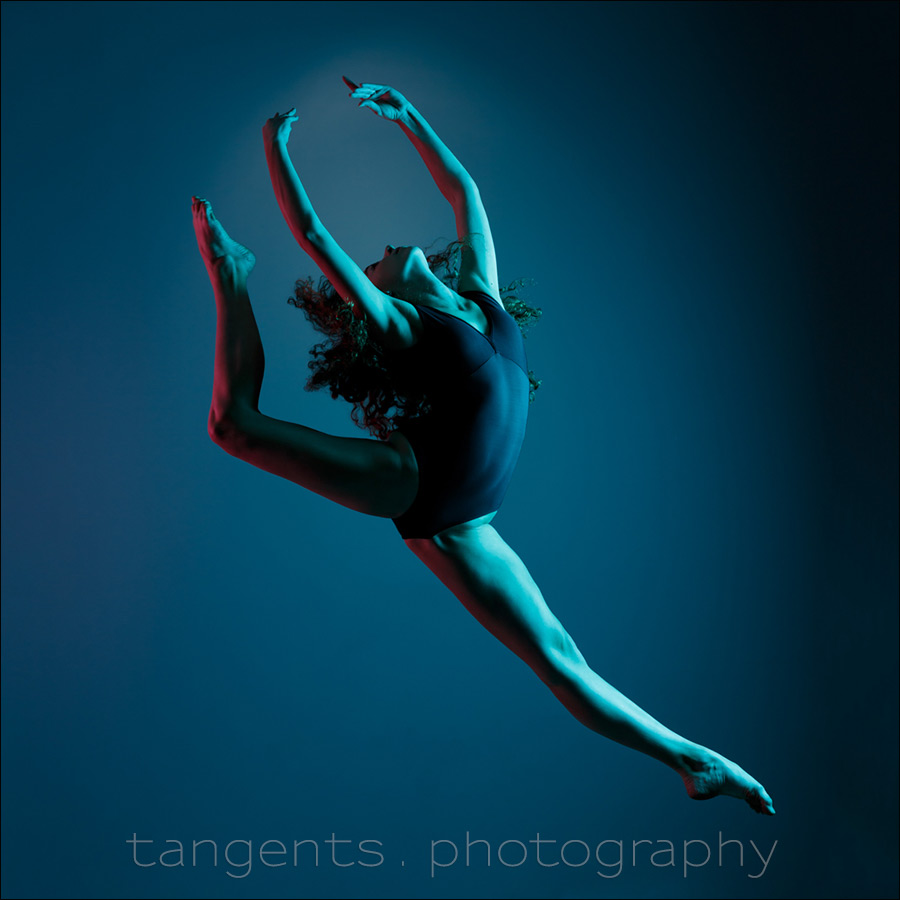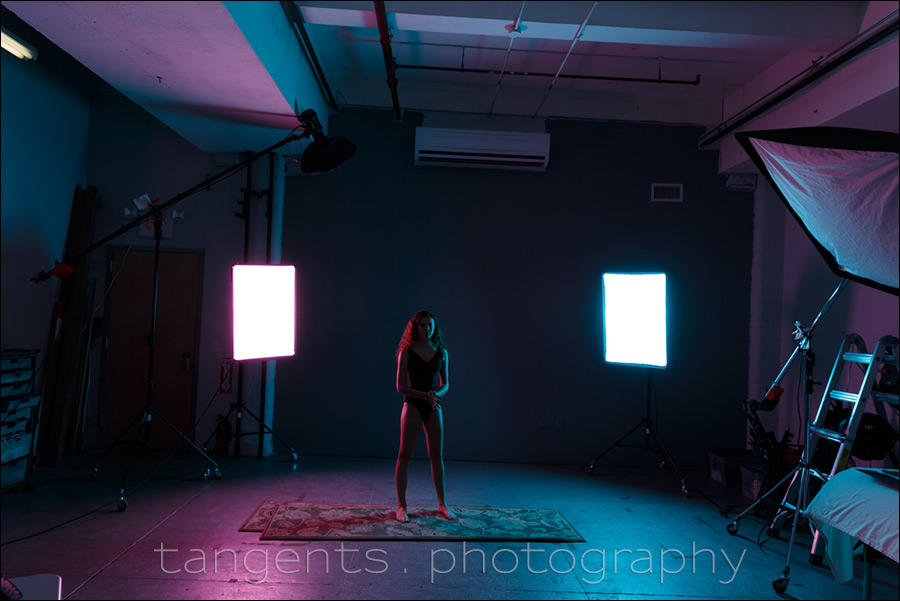 Moving the gelled lights more towards the back to be more of a back-lighting on Grace. The main light is switched off.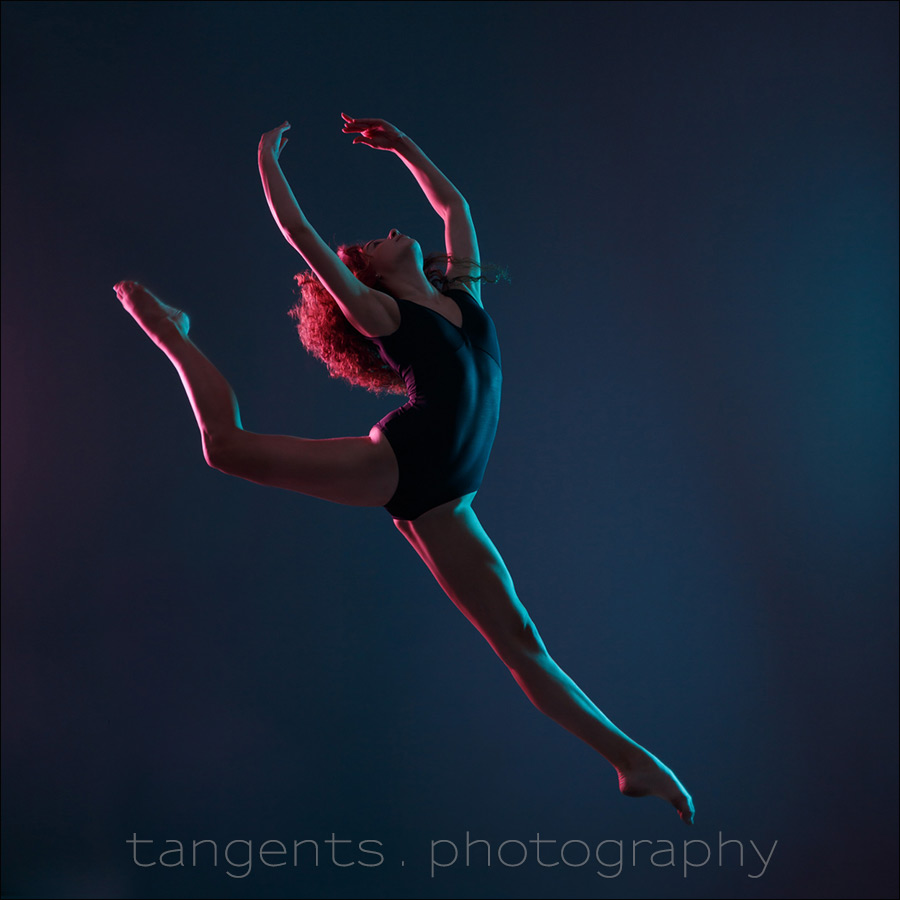 ---
Related articles