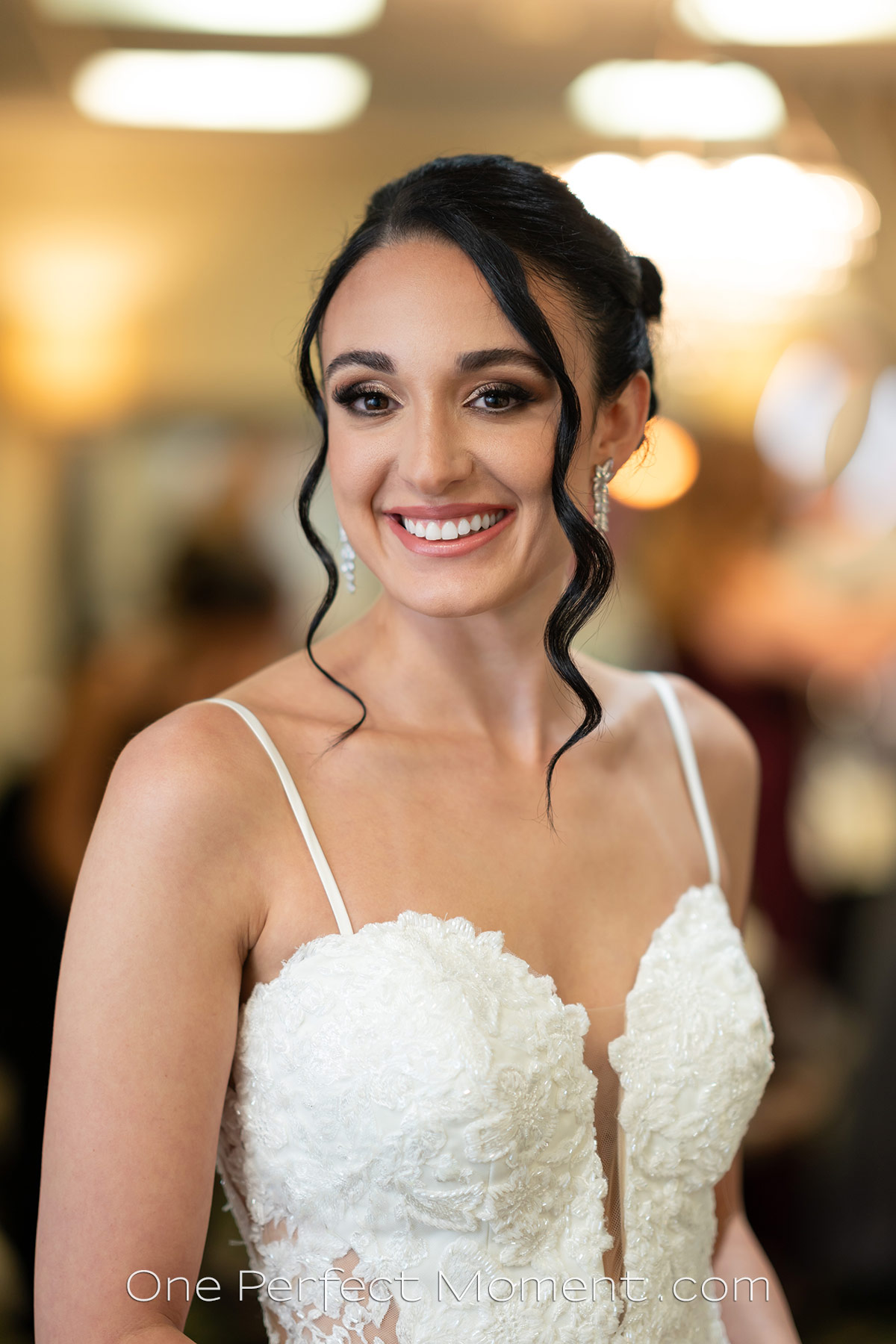 The simplicity of on-camera bounce flash
This is a fairly straight-forward portrait of the bride just as she was done with her prep. But this simplicity might belie the deliberateness in how I shot this. Because the rest of the bridal area was mostly bland walls, I purposely used the busy room in the background to give that indistinct out-of-focus background which is still complimentary. There were spotlights in the ceiling just outside the door, so I asked her to step forward of those lights. They would have been too hard to fight against.
My exposure settings were set for correct exposure, and then I added a bit of on-camera bounce flash (in TTL at negative compensation) to give sparkle to her eyes. The posing was also deliberate, with her shoulder slightly towards where my bounce flash was coming from – always with that idea that short lighting is more flattering.
And that is how this portrait came together – a few deliberate decisions about where I positioned Angelina, and how I posed her.
1/250 @ f/1.4 @ 400 ISO with TTL flash set to (around) -0.7 FEC.
About the equipment I used:
The black foamie thing was on the flash for directional bounce flash.
I absolutely love the Sony 85mm f/1.4 GM and used it here for specific results — her eyes in focus and super sharp, and the background just melts away.
The photo here is nearly straight-out-of-camera with minimal retouching. Meaning, this is how good a portrait can look, shot on location, with minimal fuss, and minimal work in post-production.