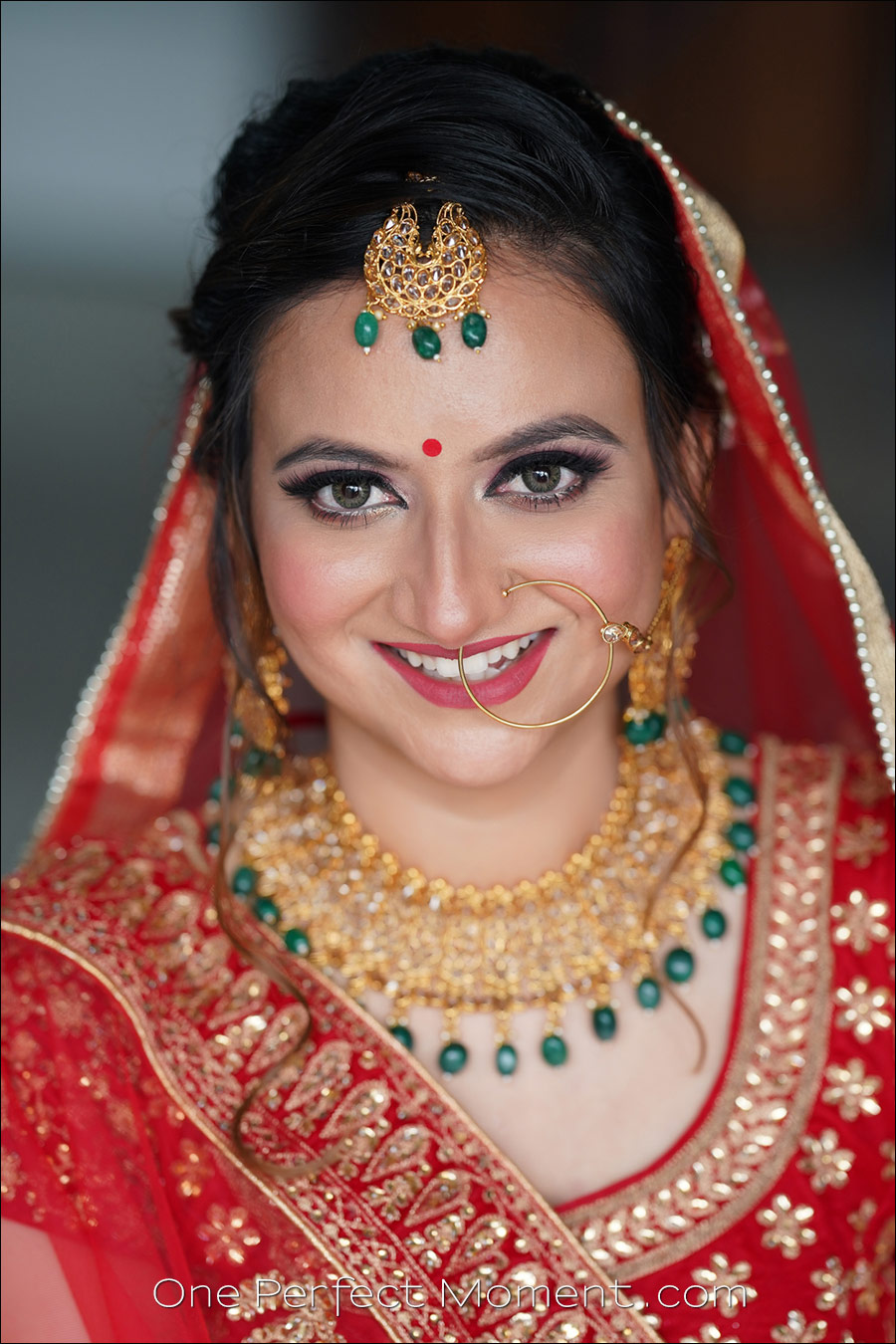 Wedding portraits in less than perfect locations
With wedding photography you so often have to work with a time crunch. The timeline doesn't go strictly according to the original plans for the day — and you as the photographer still have to make sure you get a variety of photos for your clients. You still have to deliver. With this in mind, you use interstitial fragments of opportunity to get photos. You try to use that "dead time" where you can.
This portrait of the lovely bride is from an Indian wedding I helped photograph. At some point before the ceremony started, the bride was hiding from the guests who were still arriving, and she was sitting in the house's garage with the door open. A bit of quiet time which we could use for more portraits and a few detail photos of her dress and henna tattoos. There was nice light coming in, but since the garage is a garage, there was background clutter.
There is a specific algorithm or checklist for portrait photography on location, that I mentally work through. In this case, I adapted it slightly:
Using a longer focal length like the Sony FE 135mm f/1.8 GM lens (affiliate), I can
— shoot tight
— shoot wide open for shallow depth of field
— use compression to control the exact composition and background
With these vibrant colors and soft light, concentrating on only the bride, of course the portraits looked good.
Camera settings:
1/500  @  f/2.5  @ 400 ISO
As much we we have a creative driving force, it helps to be able to kick into a known pattern – a known way of shooting that does get results immediately. Once we have this in our pocket, and have more time, then we can explore visually.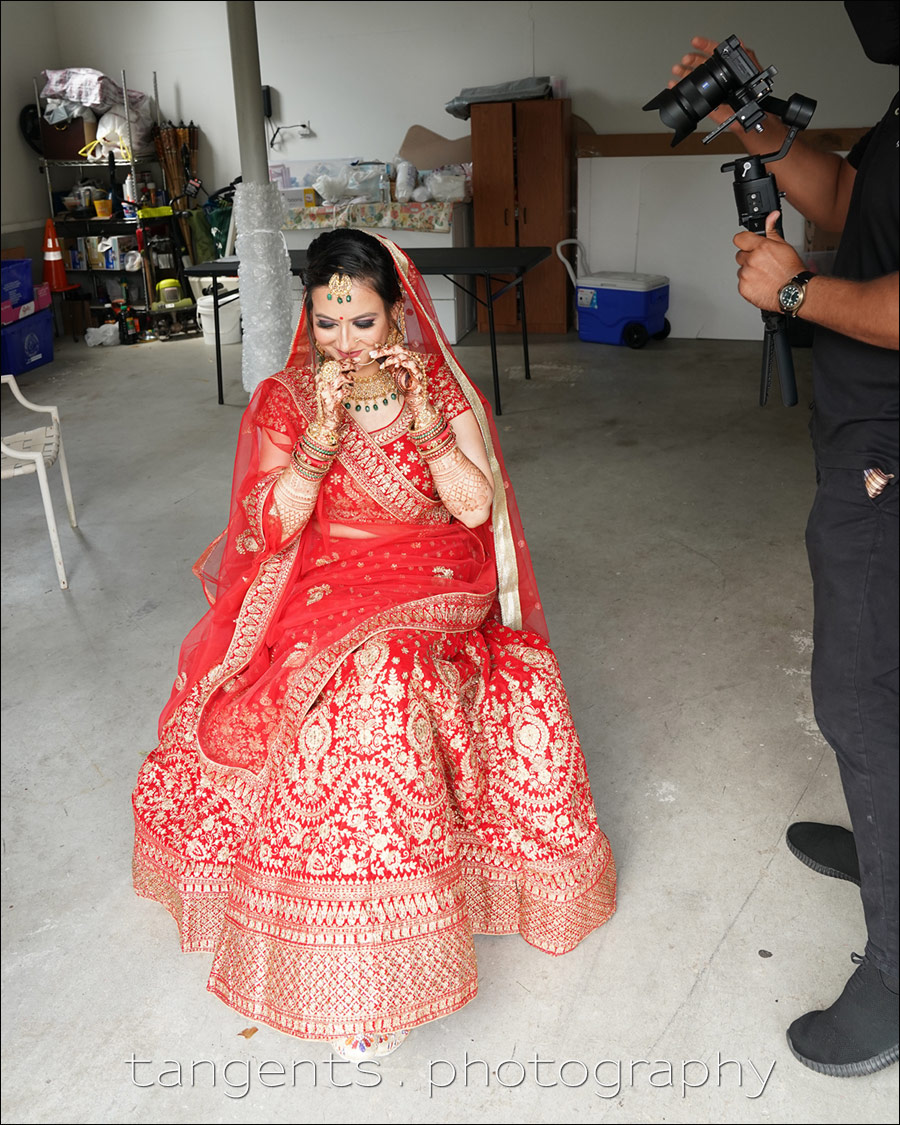 This pull-back shot will show exactly where we took the photos. As mentioned, the light is soft and flattering … but the background isn't. And this is how we eliminate a cluttered background.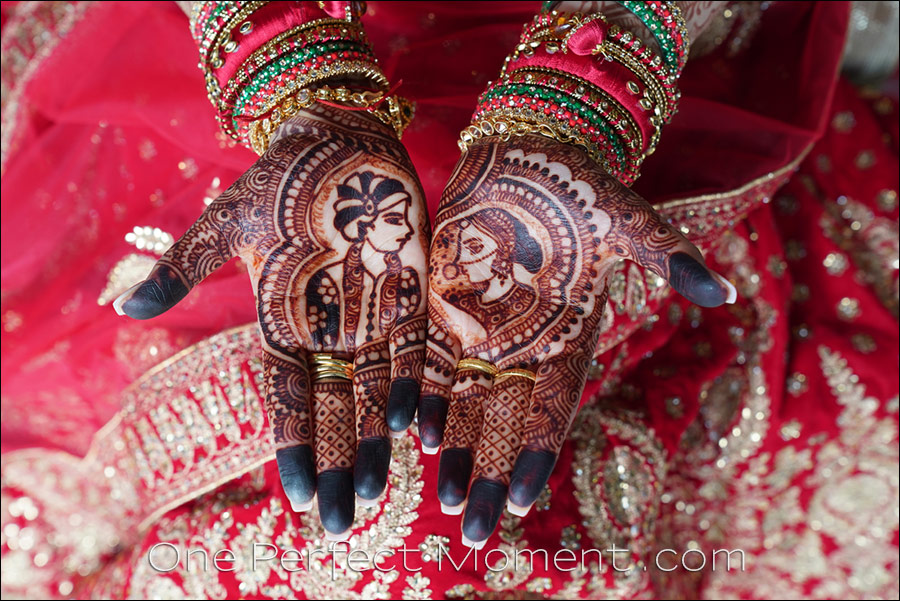 1/200  @  f/5.6  @ 1000 ISO
Related articles
---