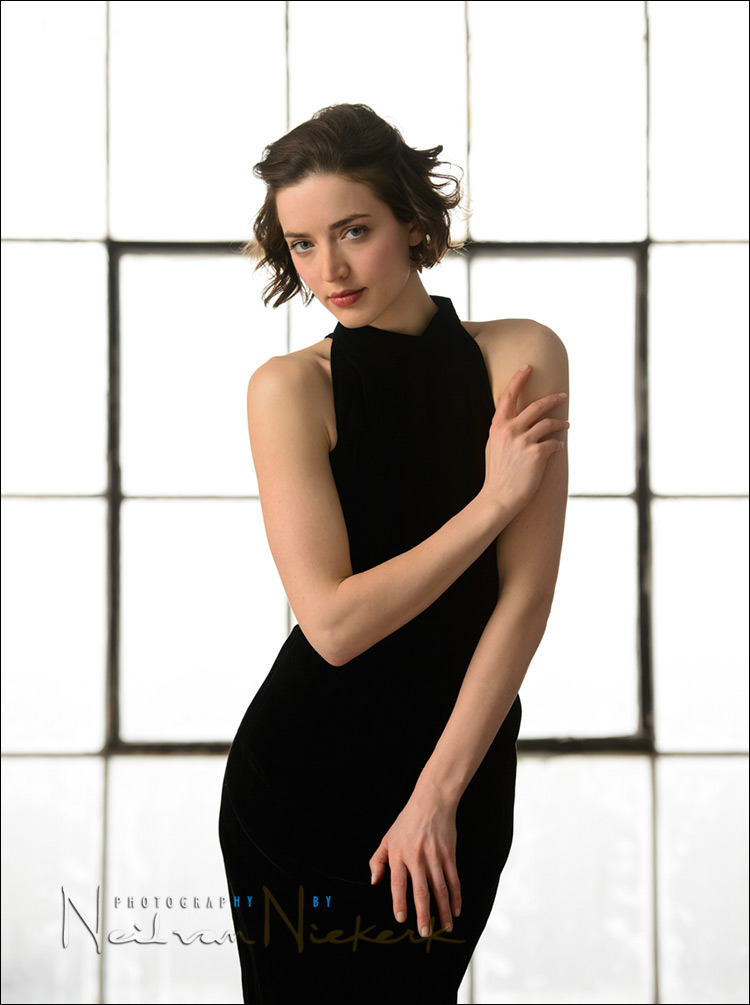 book On-Camera Flash Photography  (2nd ed.)
If you think I've been quiet on the Tangents blog the past few months … here is the reason why: I've been hard at work on the revised edition of On-Camera Flash Photography …  it's just been announced for a Nov 2015 release date, and is available on pre-order with Amazon. I really am excited about this updated version of the best-selling book!
On-Camera Flash Photography (2nd edition)  – Amazon USA
On-Camera Flash Photography (2nd edition)  – Amazon UK
Based on the best-selling 1st edition, this is more than just a cosmetic overhaul. Combining older material which have been polished and streamlined, with lots of new material and trawling the Tangents blog for the best material.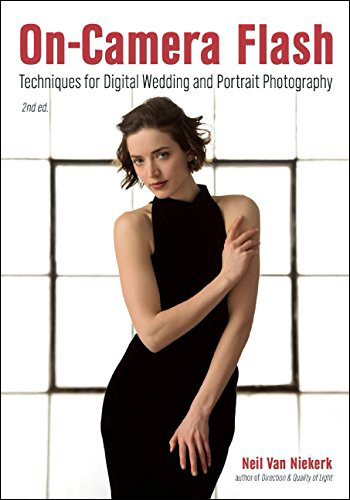 At 35,000 words (the maximum the publisher would allow me), this is a concise introduction to on-camera flash photography, with the accent on demystifying flash. I concentrated on bounce flash photography for the latter half of the book, since I strongly believe that is where the magic lies with using on-camera flash.
One way in which this book has been radically changed from the first edition, is that it is now more of a work-book. There are several examples where you have to have your camera (and flash) in your hands, to step through the instruction. All the better to make sense of flash photography, and become confident in the use of flash photography.
For those of you who had asked for the images in the video of the
review: comparing various light modifiers for on-camera flash
– they are in the book!
The cover image was specifically decided on, and shot for this cover. I wanted an image that is striking. It really had to stand out. And it had to be truly illustrative of the beautiful light you can easily create with just your on-camera flash.
Here is how it came about …
You may remember this photography of Anelisa, from a studio photo session to create an initial portfolio of photos shot in my then-new studio. I had used the  Westcott Spiderlite TD6 (affiliate) with the large Westcott 3'x4' softbox (affiliate), for that striking portrait of my favorite model, Anelisa.
I loved that image so much, that I wanted to recreate it for the cover of this book – On-Camera Flash (2nd edition) (Amazon) – with just bounce flash. Of course it had to be just on-camera bounce flash (with the BFT), to count for the cover of a book about On-Camera Flash.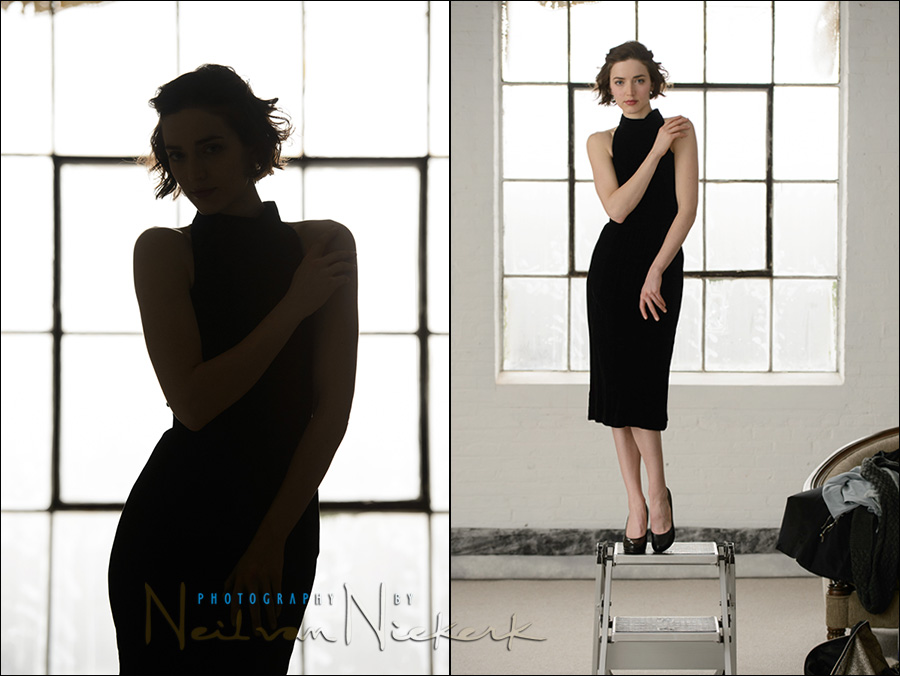 Here is the comparison photo with no flash, so you can see that the light on Anelisa is 100% just on-camera bounce flash. And a kind-of pull-back shot to show how we got that elevation to frame her exactly against the window frame in my studio.
And here it is again, the image chosen to be the cover of this revised edition of On-Camera Flash (Amazon).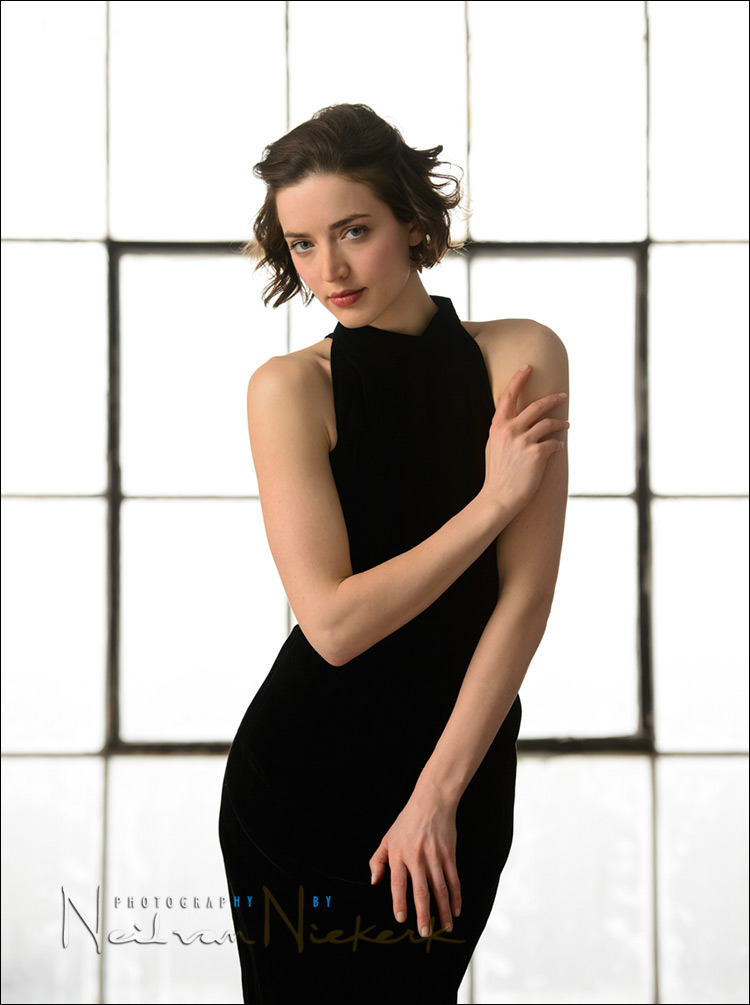 camera settings and photo gear used (and equivalents)
1/160  @  f/3.5  @  640 ISO
on-camera bounce flash, 1/2 power in manual mode.
I purposely used camera settings that are within the range of most photographers. No crazy-high ISO, and the aperture is reasonable too.
related links
video tutorials to help you with flash photography
If you like learning by seeing best, then these video tutorials will help you with understanding flash photography techniques and concepts. While not quite hands-on, this is as close as we can get to personal instruction. Check out these and other video tutorials and online photography workshops.