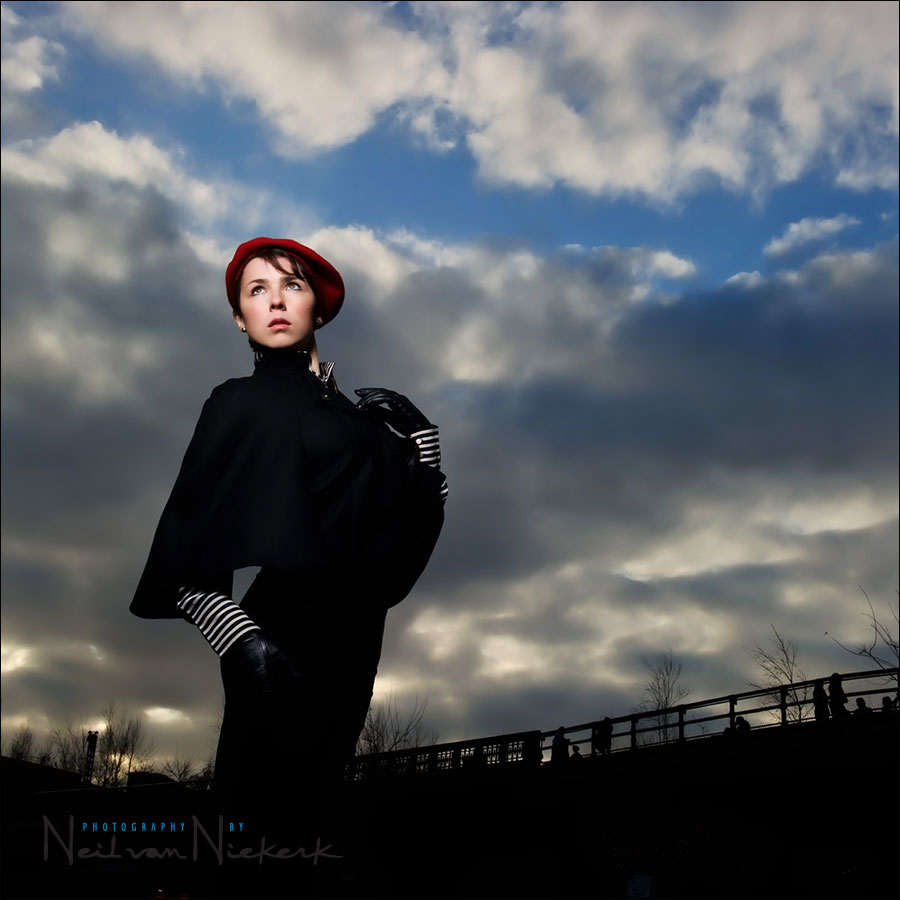 off-camera flash photography tip – find your background, then your settings
With flash photography on location, we nearly always start off by figuring out what we want to do in relation to our available light. We might just need fill-flash, or or flash might need to do the "heavy lifting" and expose correctly for our subject in relation to the available light.
When we have our subject in (relative) shade, and need to figure out our flash exposure, we also need to decide exactly what our background is. It usually works best to be specific about our background … and how we position ourselves and our subject in relation to that.
So let's run through that thought-process, using the image at the top.  Alex was our delightful model today during an individual workshop in Manhattan.
{ 16 comments }