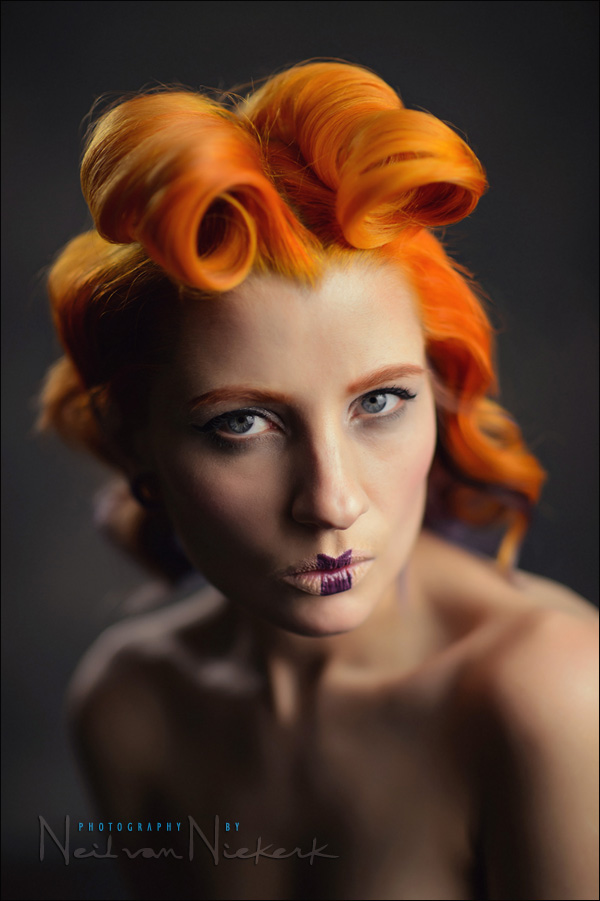 photographic style – inspiration, adjusting & adapting  (model: Ulorin Vex)
Photography has a never-ending learning curve. I think this is even more true as the technology expands and accelerates. Sometimes I feel that we're running at full speed just to remain at a stand-still. That's just the technology that we have to acquire what we need to know about to do our work and art the best. But even with the techniques and methods we have as photographers – we should always be investigating and analyzing the work of others, learn, and then rework and adapt it in our own style. Even if we acquire new skills in minute ways – it all adds up to where we are always on an upward curve, learning and becoming better.
When I first dived into photography, I spent countless hours reading books and photography magazines. I eventually discovered heaven – the Bensusan Museum and Library of Photography, in Johannesburg. Shelves and shelves of books on photography! That was then – now we have complete overload with the work of other photographers and artists just a click away.  With that, I am constantly looking at the work of others, soaking in what others are doing.
A photographer that has really stood in the past year or so, is Craig Lamere. His style is clean and striking looking. There's a dramatic simplicity to it, with beautiful lighting and impeccable post-processing. Check out his work.
{ 10 comments }