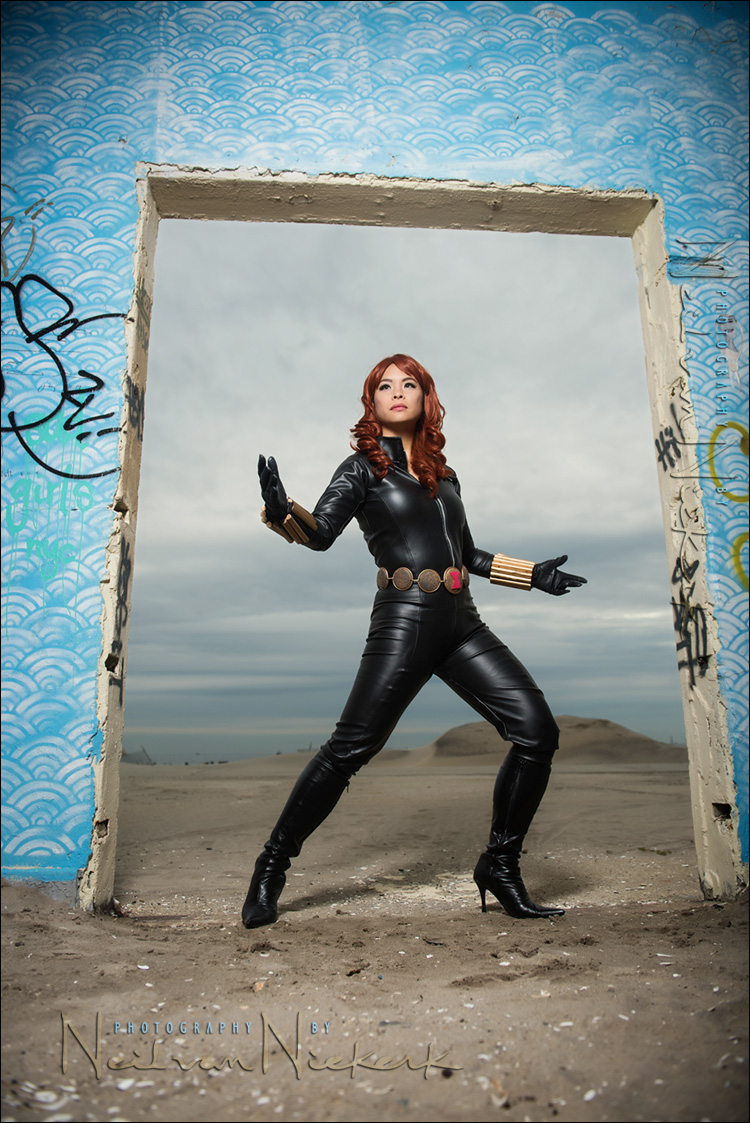 progression of an idea in a photo session – cosplayer, Ger Tysk
For me, there's always some anxiety before a photo session – especially when you have the opportunity to photograph someone quite unusual and photogenic like Ger Tysk, a cosplayer. (She also creates cosplay outfits for others, and has published a book on Cosplay.) Her latest outfit is Black Widow (from Marvel.) Now, the stressful part before a photo session like this, is that there is the pressure of having a great opportunity, and then having to create a photo series that is worthy of the moment. Even if you don't quite reach the peak of the Epic scale, you still want to have photos that look inspired and interesting. You know, something worthy of the effort and time and opportunity.
I can pretty much guarantee you now that when you see an interesting or striking photograph that someone created (as opposed to a pure  photojournalistic moment), it's usually not success on a first try. Very often there is a series of images and attempts before an idea comes together.
I was armed with some serious gear – Nikon D810 (vendor) and Profoto B1 portable studio light (vendor). So really, if there is any limitation here, it would be myself. Everything was in place – a supremely photogenic subject, an interesting location a friend showed me, as well as some serious gear. Now it is up to me, as the photographer to pull something out of this mix that looks stunning. And that is where the pressure comes in. Time to look around, explore ideas and figure something out.
I'm quite proud of the final photograph from this part of the location, but it didn't just immediately come together. There was a thought-process and various attempts and dead-ends before it looked like yes! this is it!
So I want to step you through parts of this photo session to show how fell into place.
{ 17 comments }