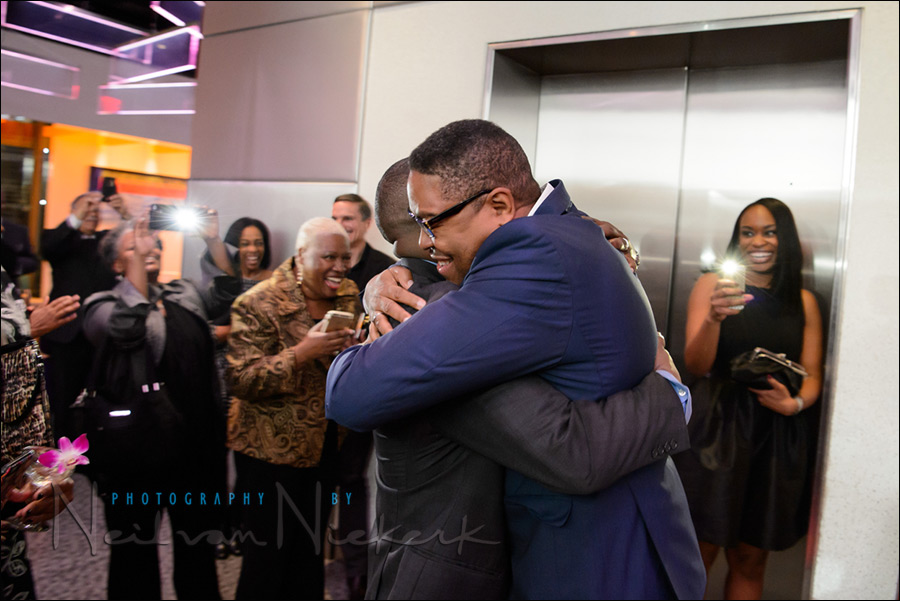 Bounce flash off a dark ceiling
A recurring topic on Tangents is how to bounce flash in pretty extreme situations. With a related article – bounce flash outdoors with a reflector – I showed some images from an event at a New York restaurant.
I intensely dislike direct, hard on-camera flash. Yet, this venue had all kinds of corners, and no place to effectively place off-camera flashes on light-stands. The venue had an interesting ceiling. And with "interesting", I mean tough. The ceiling was dark, with black panels at different angles. Here are photos of the ceiling and walls, to give you an idea. Still, I wanted to see it it was possible to get great results, bouncing flash off a dark ceiling: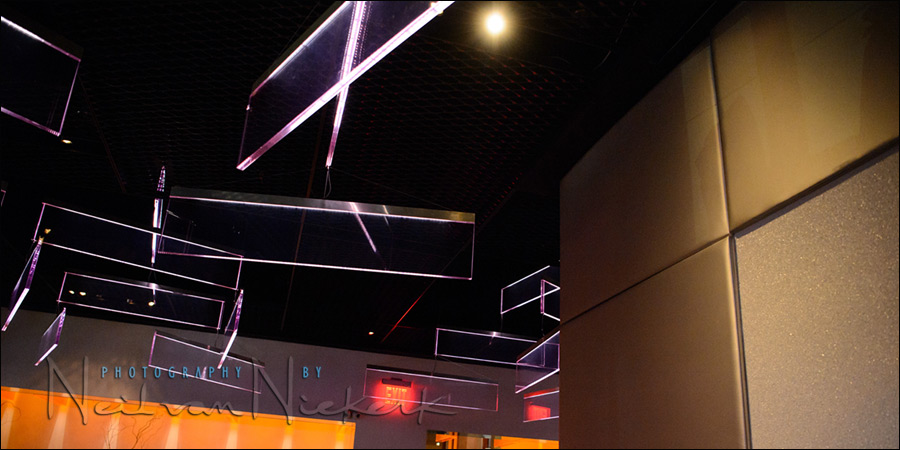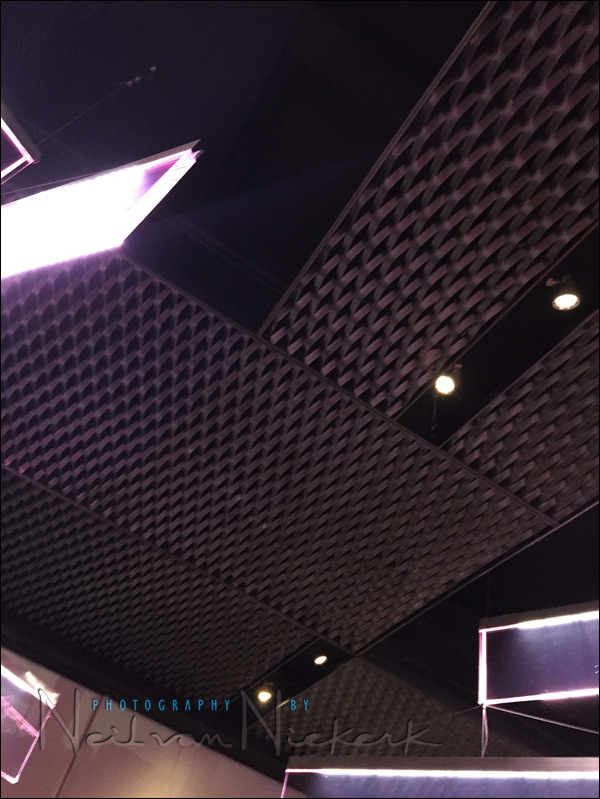 So I tried on-camera bounce flash anyway, listening to my own advice to just be bold! And it worked (for the most part). I had to push the ISO to 3200 ISO for most of the duration of the party, to have enough light return from that tough bounce surface.
The key to having great light from on-camera bounce flash, is in this simple idea: bounce flash into the direction that you want the light to come from.
Here are several images to show the results. For more, check out: John's birthday party.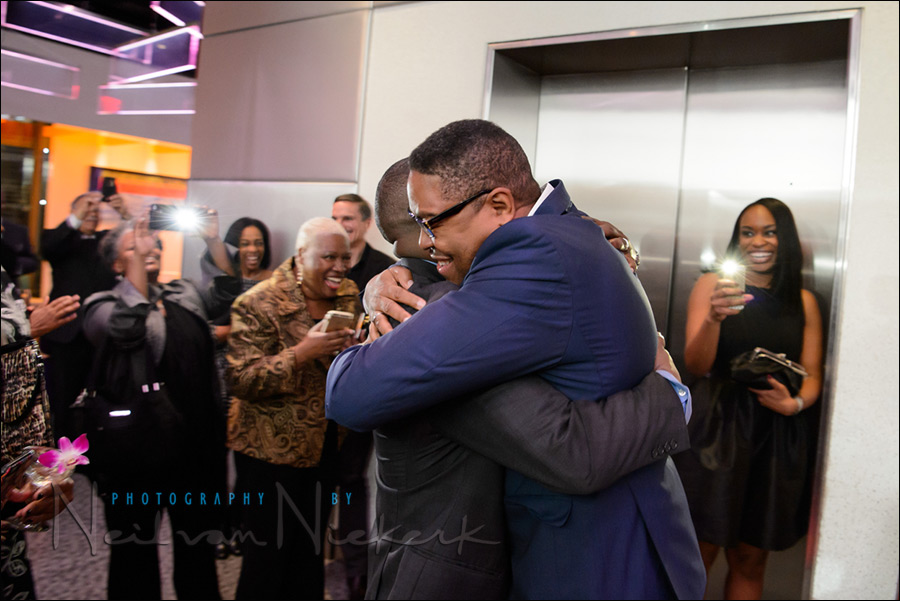 John, as he stepped out of the elevator into the arms of friends and family waiting for him.
Camera settings:  1/50 @ f/4 @ 3200 ISO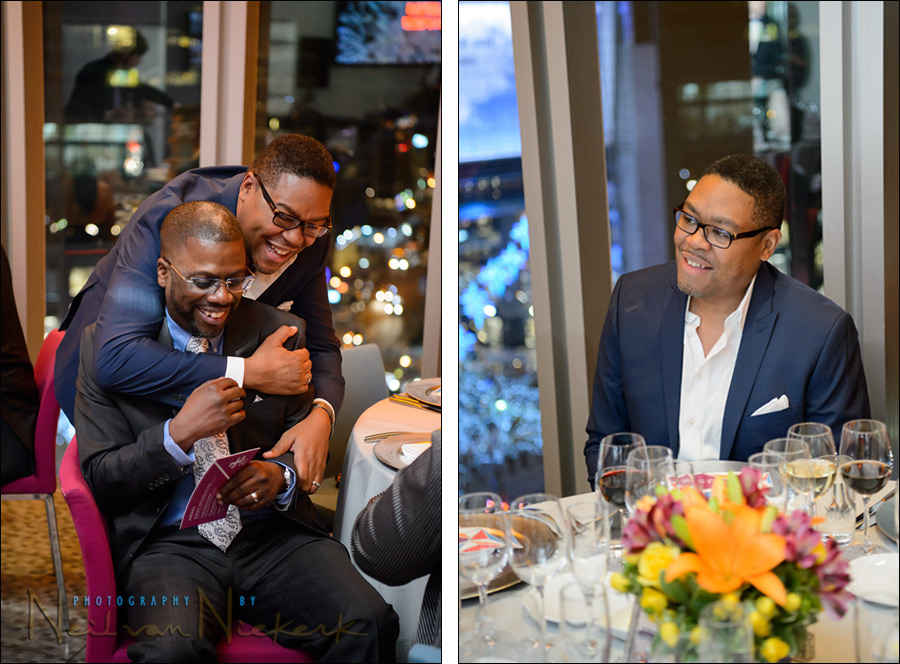 Camera settings for both images:  1/100 @ f/3.2 @ 2500 ISO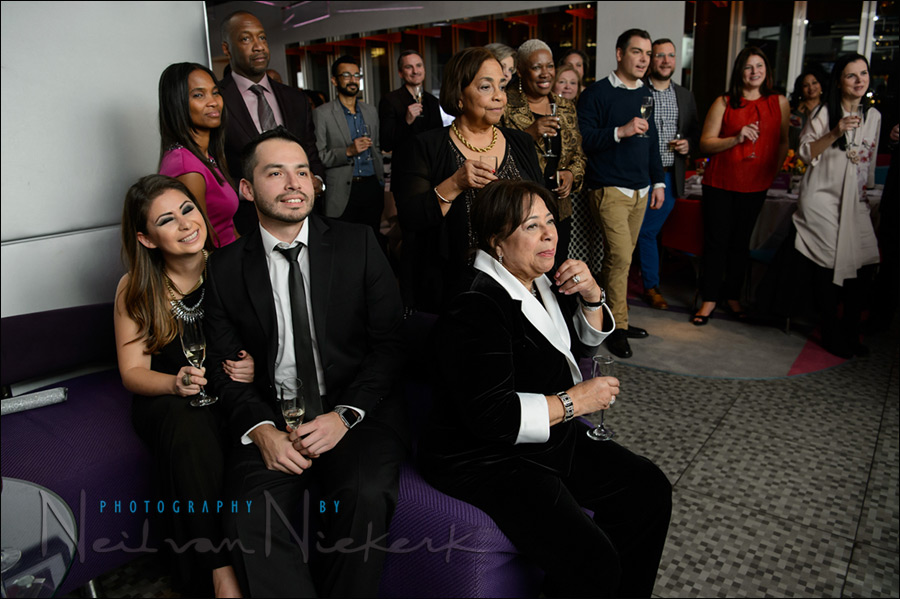 Guests listening to the toasts. Here I bounced off the wall and window to the my right, to get this type of directional light.
Camera settings:  1/60 @ f/4.5 @ 2500 ISO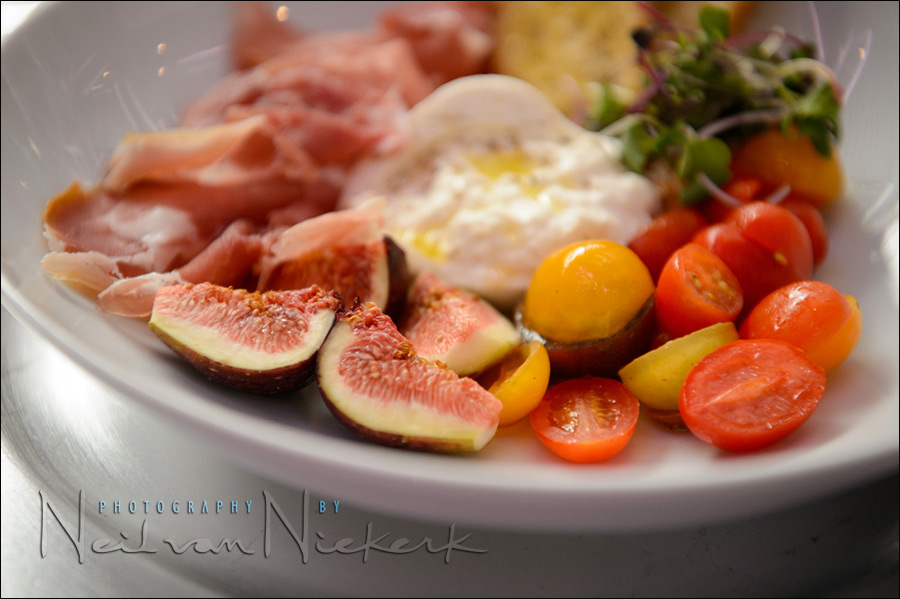 For detail photos of the food for example, the black foamie thing came in ever-handy. With this I was able to let the light skim in from the opposite direction than what I am shooting from. This article explains a similar example: wedding details & bounce flash.
Summary
Hopefully these few examples will help push the idea that when you're stuck with what appears to be a tough location, to try it anyway. Raise your ISO and open your aperture a bit, and try it.
Don't under-expose though. To see what your flash is capable of, do test shots at full manual power. Then you will have a better idea of your struggle, rather than by guessing if your TTL bounce flash is giving you all the juice it can.
Part 1: Bounce flash outdoors with a reflector
Photo gear (or equivalents) used during this photo shoot
Related articles