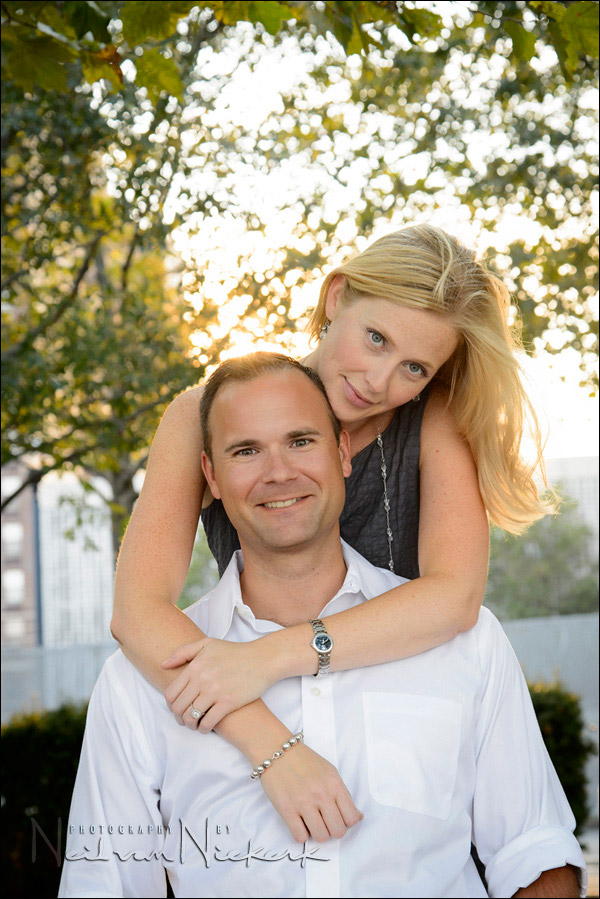 Direct off-camera flash as fill-light
I really like using a medium-sized softbox when photographing portraits. A softbox allows me to get soft, directional light pretty much anywhere. The most recent example I showed here, was Lucia and Alvin's wedding in Central Park, New York. I do make it easier for myself  when using off-camera flash for photo sessions on location – I pick my battles. I don't try to make everything work. With a photo session where I can control the light and background and setting for my subjects, I can make it easier for myself by not choosing tough lighting scenarios.
With Amy and Clark's photo session, I brought along my usual set of gear … but left the Lastolite softbox behind. I brought the Lastolite bracket along, and the radio transmitters.  Everything but the actual diffusion box to fit over the speedlight. With that, I had to slightly change how I usually work to still get great results that look like my usual style.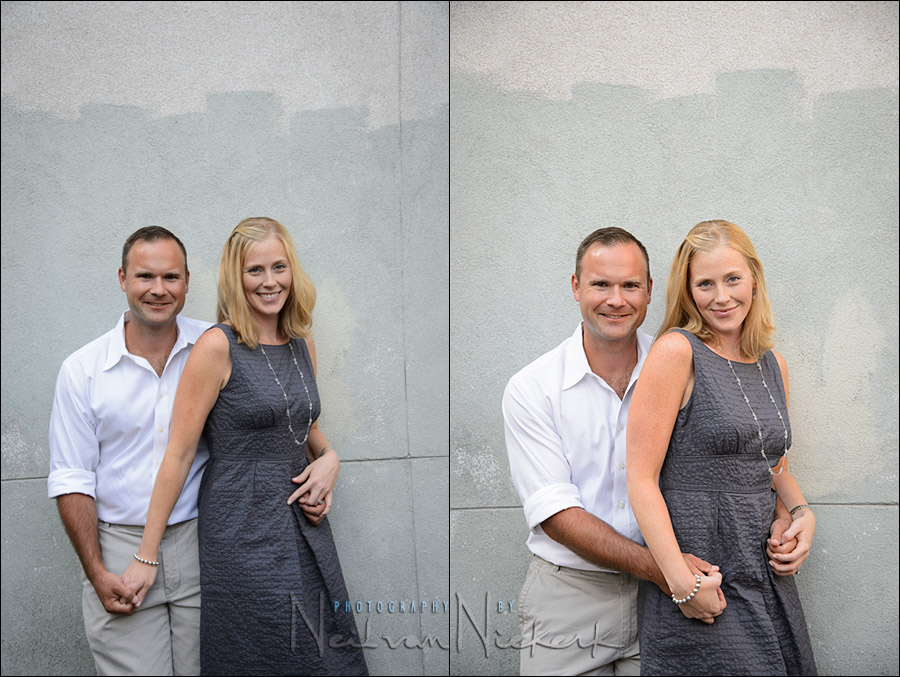 These two test images were shot at exactly the same camera settings, and same WB setting in RAW. Yet the one pops. The colors are more bold, and there aren't such deep shadows on their faces. Yet … it isn't noticeable that my off-camera flash wasn't diffused. These two photos serve as comparison between just the available light, and augmented with un-diffused off-camera flash. Nothing else changed, but the flash added.
camera settings:  1/250 @ f5.6 @ 500 ISO ..
TTL flash at around -1 or -2EV
While bare (ie, undiffused) flash can look good, giving a photo a dramatic quality, it is less easy to pull off great light with hard flash, than with a softbox. A softbox is a forgiving light source, which makes it easy to use. You have much more freedom in where you position the light. Conversely, with light from a softbox, your subject has a lot more room to move, without the light giving an unflattering shadow. With an undiffused speedlight, you have to be more careful how you position the light and pose your subjects.
However, with forgetting the softbox, I had no choice but to work with the bare, un-diffused flash off-camera. And as mentioned, it was important to me that the photos from this photo session look very much like my work – soft light; relaxed posing; clean compositions. I wanted the light to look quite natural, and not "flashy".
The approach then was to find spots to take photos, where I didn't have to battle hard sun and fix that with a lot of flash. The available light had to be good, and only if necessary, augment it with off-camera flash. The image at the top is an example of this – bare flash, used off-camera, to give a natural looking fill light.
Camera settings for the opening image: 1/200 @ f/5.6 @ 800 ISO
TTL flash at around -1 or -2EV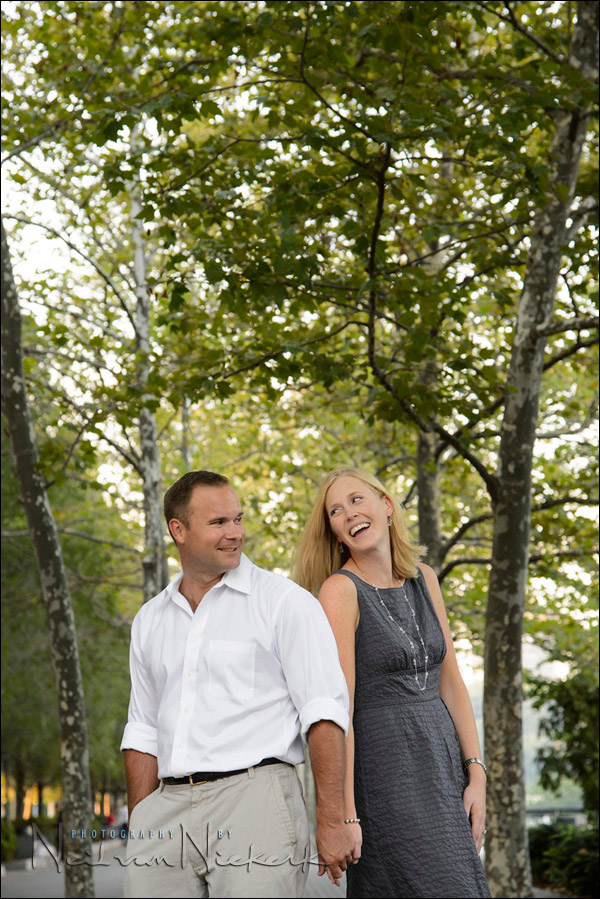 camera settings:  1/250 @ f5.6 @ 500 ISO.
TTL flash at around -1 or -2EV
Photo gear (or equivalents) used during this photo session
Summary
With this I wanted to show that with a minor tweak in technique, I was able to deliver images that looked consistent with my usual style. Instead of the speedlight in a softbox, I used direct off-camera flash. Keep in mind that I didn't use flash here to fix lighting problems, but rather to enhance the available light.
Related articles