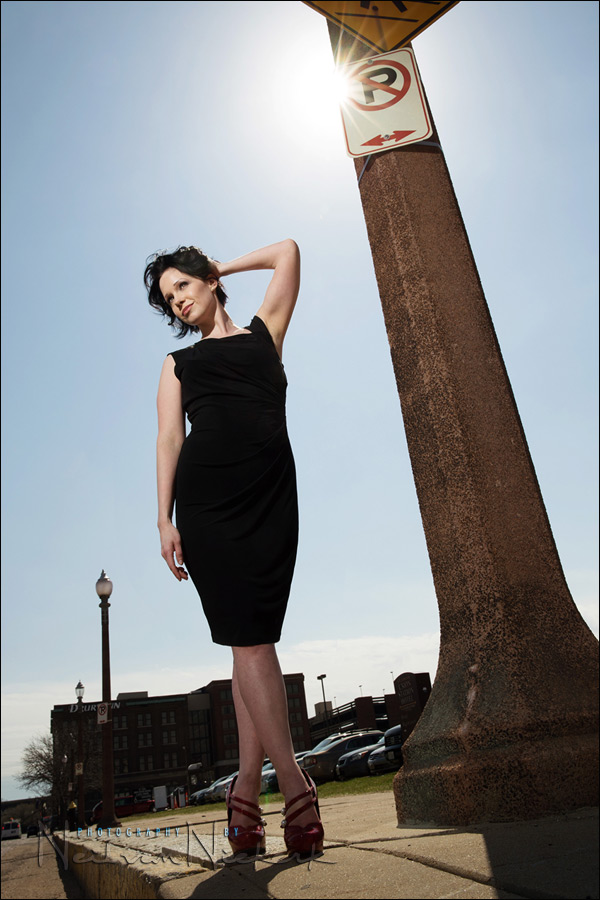 Overpowering the sun with Off-Camera Flash – What are my settings?
Teaching a class on using off-camera flash at a photography convention, I took a group of attendees outside on the street with two models. Then I stepped them through the thought-process in how to get to your basic, fail-safe, works-everytime settings for off-camera flash. We specifically looked here at camera and flash settings to match / over-power the sun.
Regular visitors to the Tangents blog and those who have read my books on flash photography, should know the algorithm off by heart. There's a specific thought-process that will get you to your basic camera & flash settings when working in bright sunlight, where you have to overpower the sun with a single speed light.
Instead of re-treading this ground myself, and re-stating everything, I thought it would be good to have everyone work through this themselves. It's a good check to see if you're familiar with what you need to do. There's a very specific series of decisions you make that gets you to where you need to be with your camera and flash setting – and then you can concentrate on composition and everything else that is important in taking a photograph.  The camera settings choice should be second nature and should take you a few seconds.
So here's the challenge – call it homework if you will:
What are my (typical) camera & flash settings for the photograph at the top?
How did I arrive at these settings?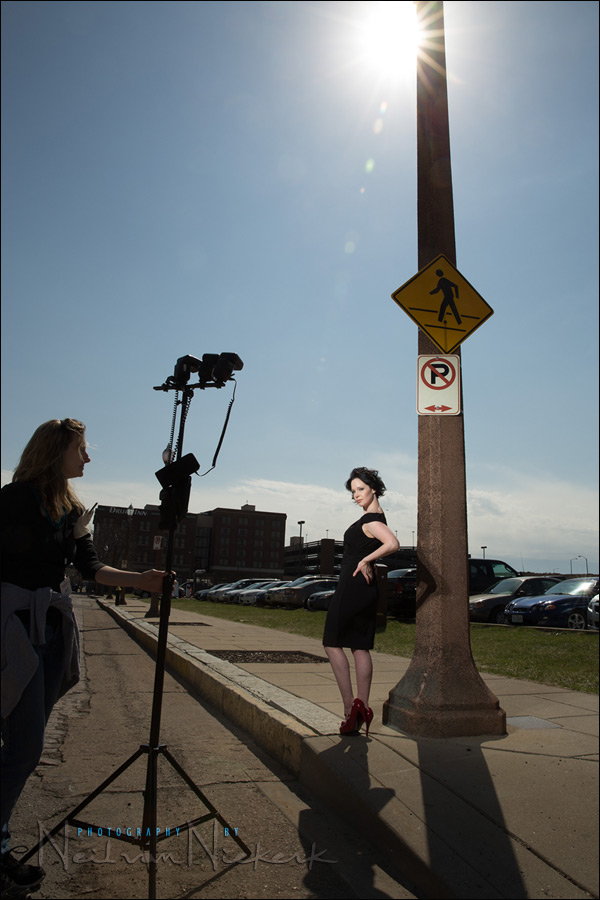 To help out a little bit, here's the pull-back shot. Don't be confused by the multiple speed light setup. This is just to allow a group of students to shoot together. (Thank you to Angie for being an awesome model and patient with everyone.)
If you're struggling with the concepts and thought-process, here are related articles, as well as video tutorials on flash photography.
---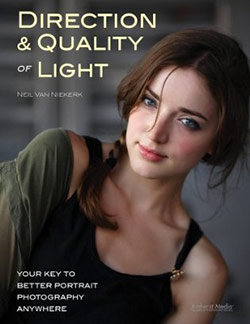 Direction & Quality of Light
I wanted to distill the essence of what we, as photographers, work with – light! Before we can truly grasp on-camera flash and off-camera flash, and really, any kind of photography, we have to be aware of the direction and quality of light. We need to observe the light that we have, and then decide how best to use it, or enhance it.
With this book, I try my best to share those "aha!" moments with you, and I do believe this book can make a difference to your photography.
The book is available on Amazon USA and Amazon UK, or can be ordered through Barnes & Nobles and other bookstores. The book is also available on the Apple iBook Store, as well as Amazon Kindle.
---
Related articles