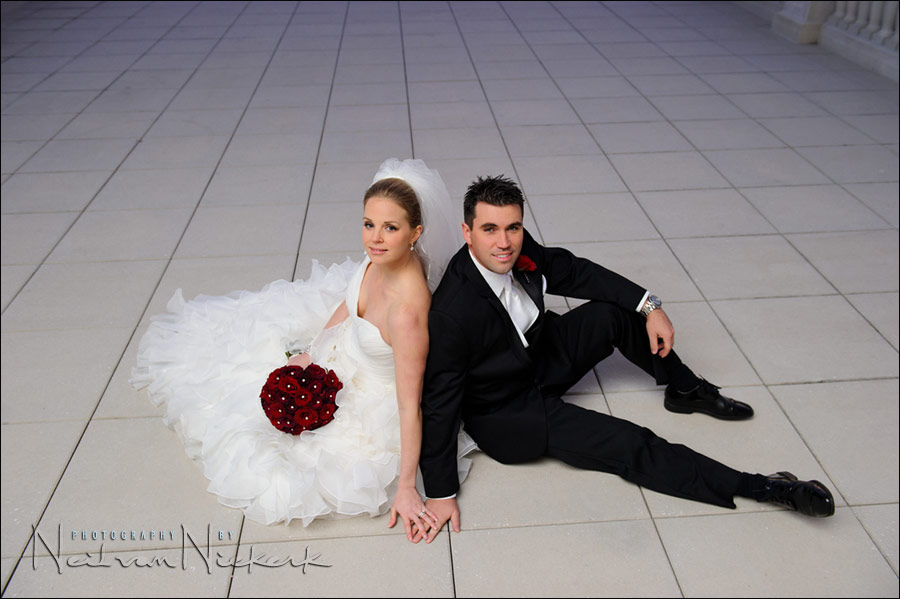 Wedding photography – Using bounce flash outside
When working with a couple during the romantic portrait session, there's the need to bring variety to the images – not just in posing and composition, but also in terms of light & lighting. For this reason I use a variety – available light; video light; off-camera flash and on-camera bounce flash. I really like using on-camera bounce flash since it is such an easy light source to use, always at hand. There was a recent article on using bounce flash outdoors, but I'd like to add another example where I used bounce flash outside a wedding venue. Let's look at the sequence of images …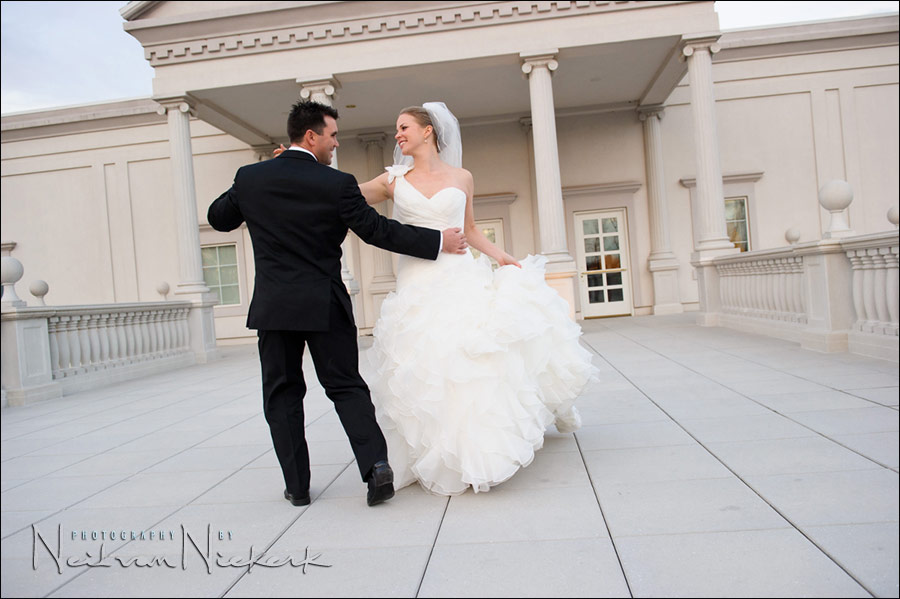 The soft evening light was just perfect. Nothing extra needed. The light was fairly low, so I used 1600 ISO. Not a problem with the Nikon D3s.
The light was getting low, but working with the direction of the light, there was enough light to comfortably get by.
Then I had the idea of shooting from an elevated point of view and using the lines there as a compositional device. Standing on a chair, I was able to get that point of view … but I also made sure that were I placed myself, I would be able to bounce flash up against the walls and ceiling of the entrance way.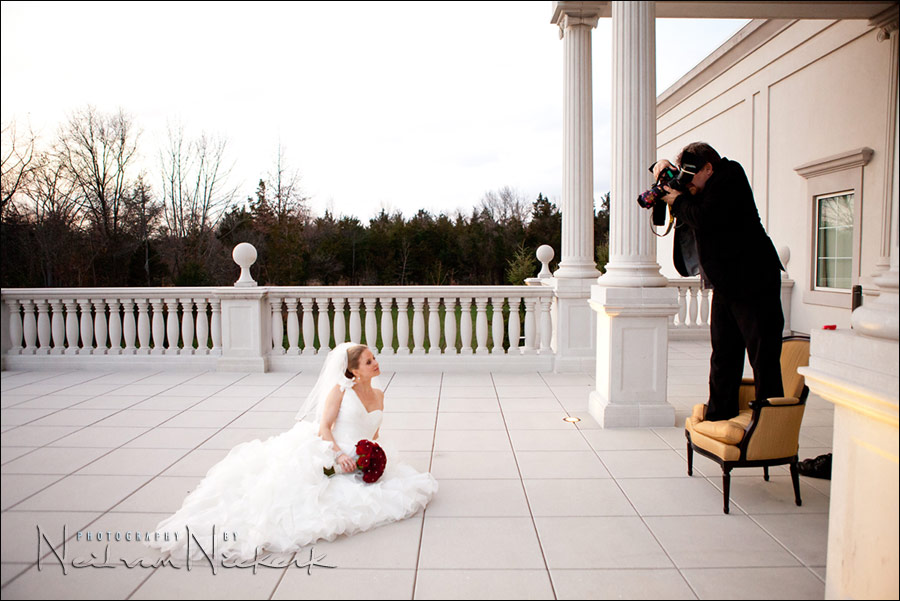 Here you can get a better idea of how high the ceiling was, and where I bounced my flash off.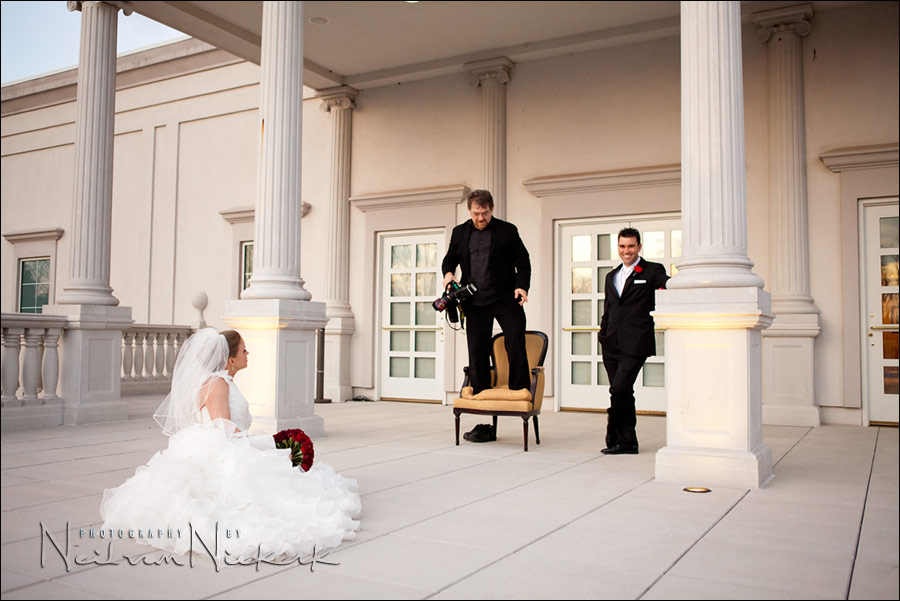 Since the light was too low shooting in that direction, I didn't particularly meter for the ambient light, but rather chose my settings so that they made sense … ie, enough depth-of-field and a not-too-low shutter speed. I needed to hand-hold a non-stabilized lens, and flash might not entirely freeze my movement there, standing on the cushioned chair.
Here is one of the final images in this sequence … and another as a comparison where I disabled the flash so that you can see what the ambient levels where at.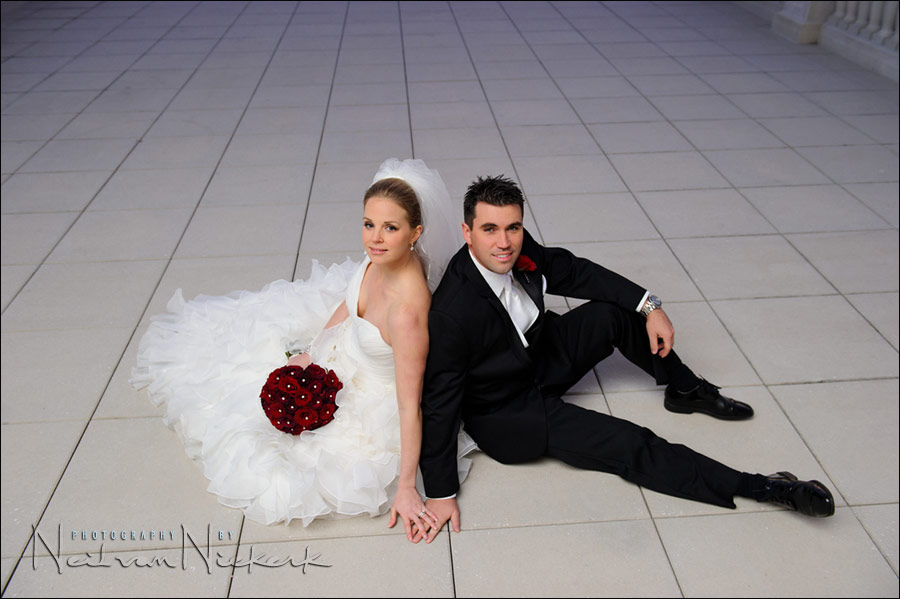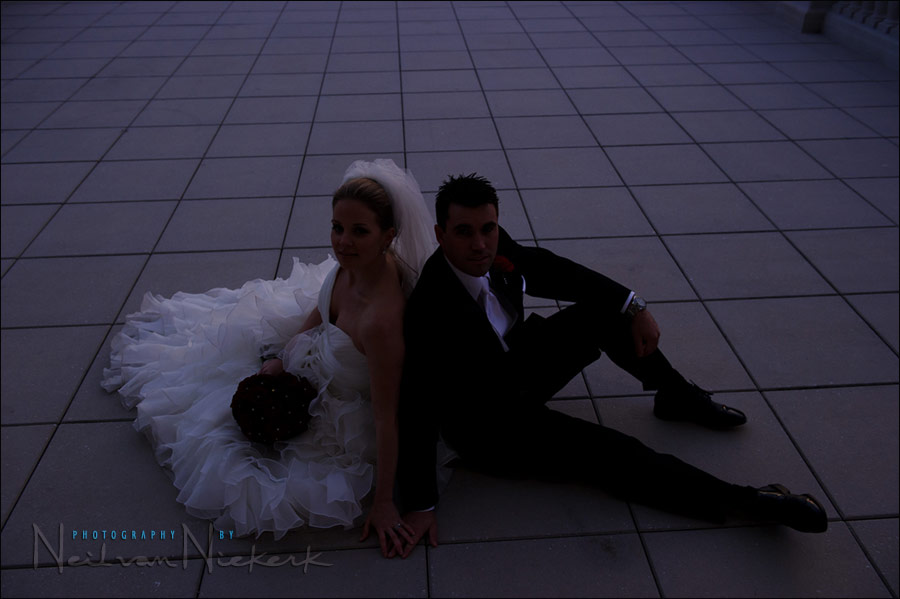 Since the couple had no idea of what I was aiming for, it helps in showing the result. I do this during the session – it helps reinforce their confidence in me. But I don't do this with such frequency that it holds up the flow of the photography. It is important to keep the energy level up.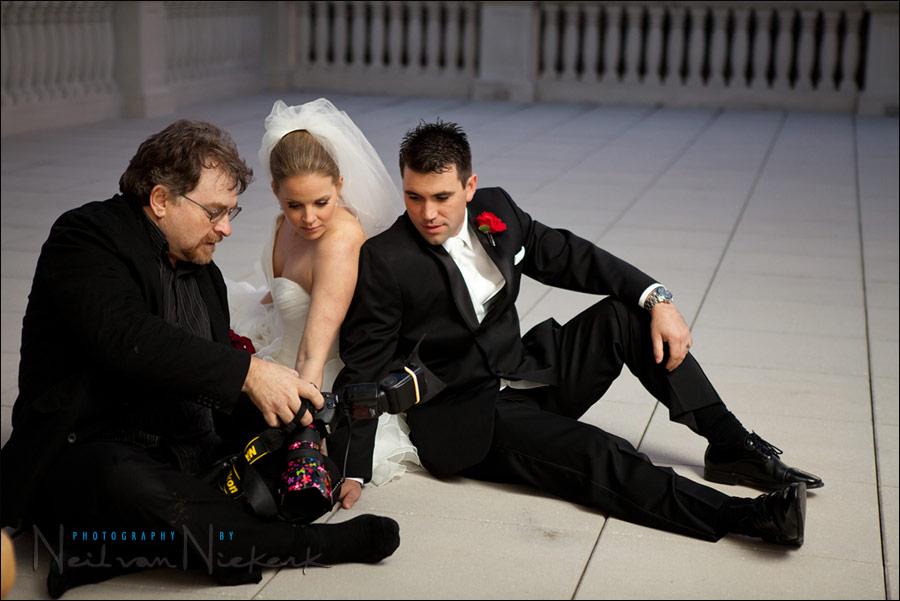 The image at the top of the page then is one of a sequence … which is one of a number of sequences I took.  All of this with the motive to give the couple an interesting variety to their photographs. Using different lighting sources and styles definitely helps with that. It keeps it interesting for the couple, and it keeps it interesting for me as a photographer.
Related articles