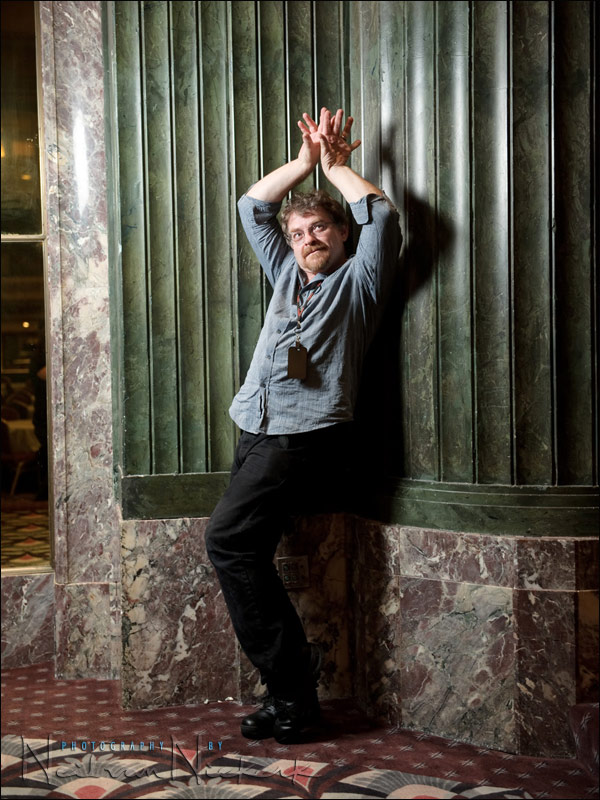 how to pose normal, everyday people for portraits
When you work with models, or subjects who are used to presenting themselves to the camera or an audience, it is much easier for the photographer to pose them. The challenge though is how to pose people who aren't used to pose in front of the camera. Then it is up to the photographer to guide them, and give clear instruction how they should pose for the camera. The question just came up in the Tangents forum - how to pose everyday normal people.
The photograph above is of me as I was showing a model at the After Dark photography workshops how I wanted her to pose. Now you may well say that I was showing a model how to pose, and not an inexperienced subject … and some may even say that I am hardly 'everyday' or 'normal'. However that may be, this image neatly underlines my advice on posing.
You need to be able to show your subjects how you want them to pose.
If you're working with subjects who aren't used to the camera, then you absolutely need to be able to show them what you want them to do – how to position their feet, their hands, their body and head. Just vaguely pointing, with vague verbal instructions just won't get you as far as physically showing them.