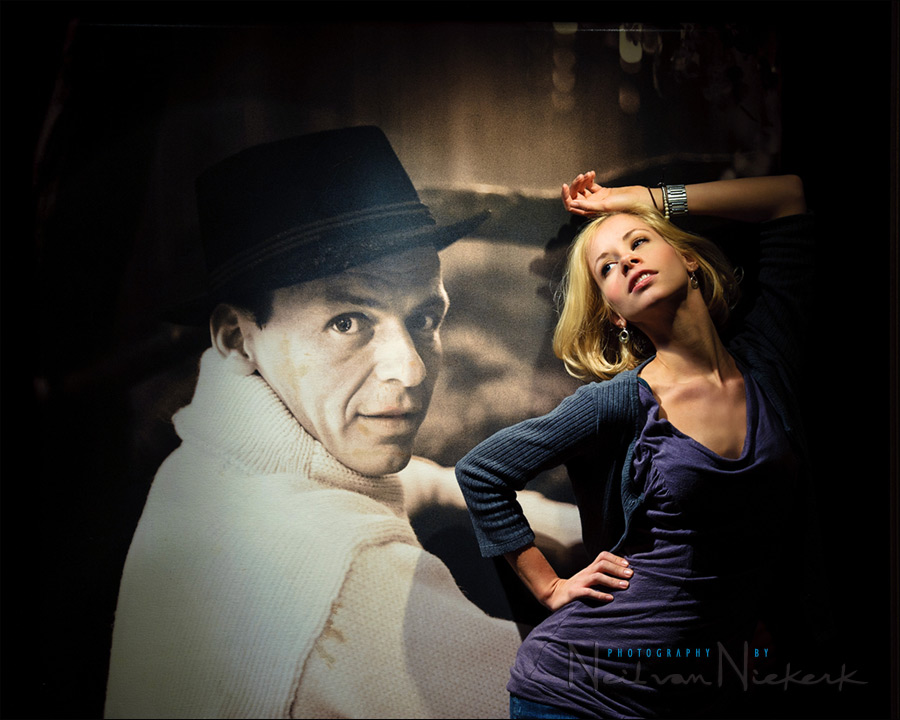 Photography: Direction of the light – using available light
This striking photo of Shawna illustrates something that I want to underline: at some level, our consideration of the light that we're using remains the same, whether we're using available light, or flash, or video light or some other continuous light source.
We need to consider the direction and quality of the light we have or are creating. We then either need to adapt our lighting, or adapt our way of shooting our subject, to complement our subject.  So let's look closer at the light / lighting used for this photo …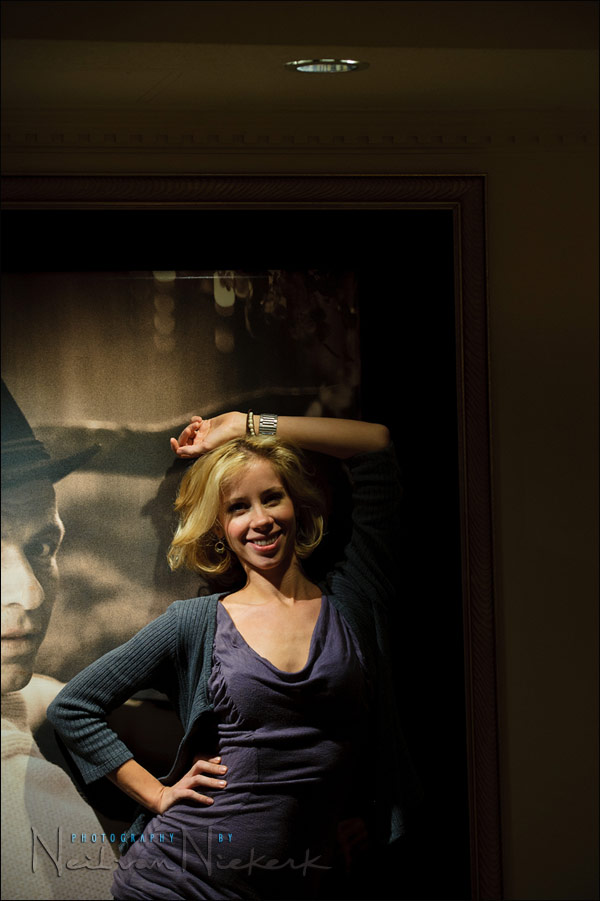 The light that you see in the top photo, came from this incandescent spotlight in the ceiling of this hotel-floor lobby. Just having Shawna look directly at the camera, with no consideration of the light, creates this unattractive photo. The uneven light on her face just doesn't look good.
We could either bring in additional lighting, such as a video light … or as in this case, pose our model so that the light falls onto her face in a way that suits us.  It just makes sense to get more light onto her face and not have her eyes completely in shade. With a slight shift in her pose, we have the light fall on her in a way that just looks so much better. I don't think this needs more explanation as to why it looks better. It just is.
There's a sense of drama now, a little bit of mystery … and we have a photograph that makes our model look as attractive as she really is. Mostly because we considered our available light and really looked at the direction and quality of light in how we posed our subject.
As mentioned at the start here, our approach would be quite similar, whether we used flash or continuous light (like video light), or the available light.
Related articles