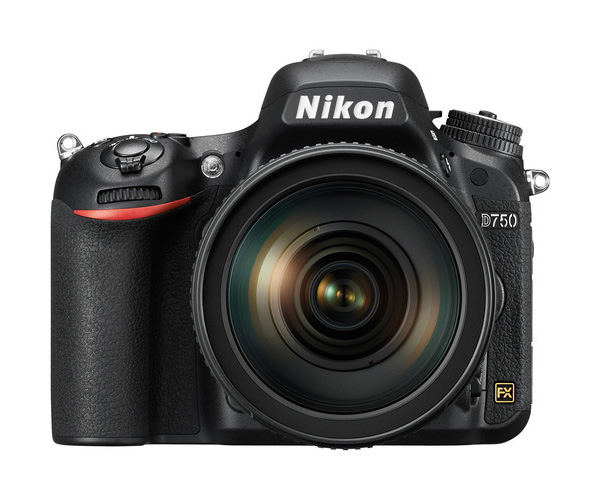 Nikon D750 camera settings & custom settings
The Nikon D750 (B&H / Amazon), was one of Nikon's most anticipated cameras, as so many photographers were waiting for an update to their beloved D700 cameras. And like you'd expect from a top-end camera, it has a huge range of customizable settings. These make the Nikon D750 a camera which can be configured in a highly personal way, depending on your shooting style and needs.
Going through the menu, the options might be overwhelming. Many of them can be left to the default. Some settings will clearly user preference. But with some settings, a change in the function of a button or dial can make a big difference in how the camera responds.
Here is an overview of my preferences for the D750, and the settings that I changed immediately upon getting the camera out of the box. This isn't a thorough listing of every item in all the menus – that's what you have a manual for. Instead, this is a quick overview of the settings I'd recommend. All of this of course only touches on the options available with this camera!
An interesting note is that there is a new addition to the menus. The Shooting Menu has now been split into two: Photo Shooting Menu, and the Movie Shooting Menu. This makes sense since it's become quite prevalent that some photographers would use a DSLR as predominantly a video camera. So that menu needs to be directly accessible.
1. Playback Menu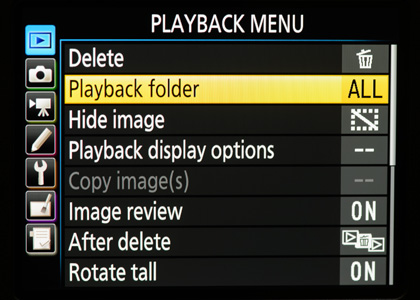 I keep
PlayBack Folder
set to All. Then I can see all the images on my camera, instead of just one folder. This will save you from the occasional heart attack when you scroll through images and think some are missing, when they are just in another folder.
I also like Image Review to be On. This depends on where you are shooting though. Photographers that work in low light and need to be surreptitious, might want to keep this to Off.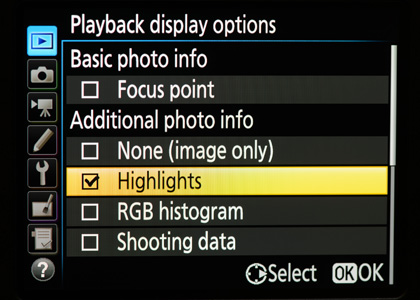 It is absolutely essential to have the
Highlights
enabled as part of an exposure metering method.
The rest of the options really are optional. Too many photographers keep everything checked, and then have to scroll through too many screens to get to the essential one – the high-lights.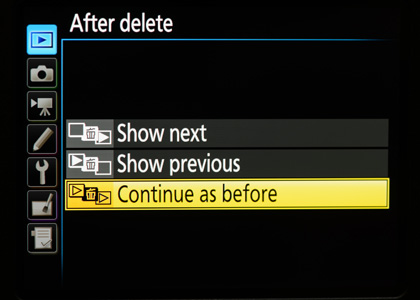 With Continue as Before, the direction that you delete in, will follow your direction in viewing the images. This makes more sense to me than the other two options which might annoyingly skip to a direction of flow that wasn't what you were viewing the images in.
2. Photo Shooting Menu
File Naming: It makes post-production workflow simpler if your images already have a unique name directly out of the camera. So I change it away from the generic DSC file name.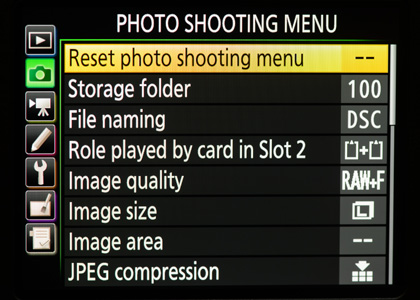 You bought a camera with dual card slots, so use it for what is the best option: Back-Up in case of card failure.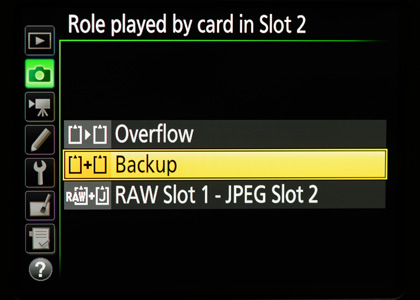 If you're going to insist on shooting JPGs, then at least turn it Optimal Quality for less compression and better image quality.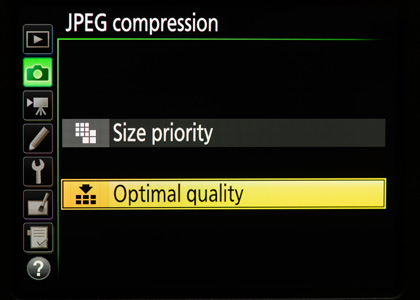 Lossless compressed RAW seems like the best of both worlds – the power and flexibility of a RAW file, but not too large.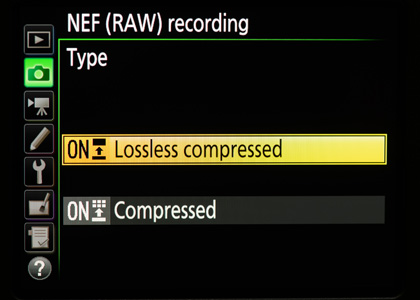 If you shoot JPG, then Active-D lighting makes sense. If you're shooting RAW, then it has no effect on your image.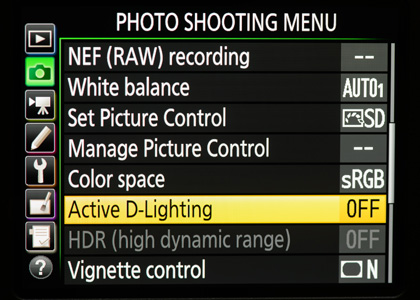 3. Movie Shooting Menu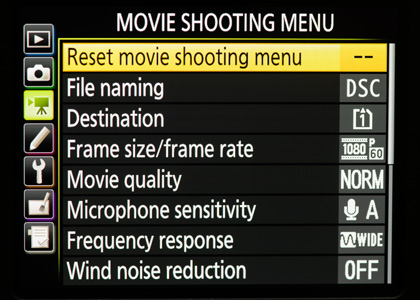 I really like that the Movie Shooting Menu is now immediately available. Now everything is less deep inside the menu.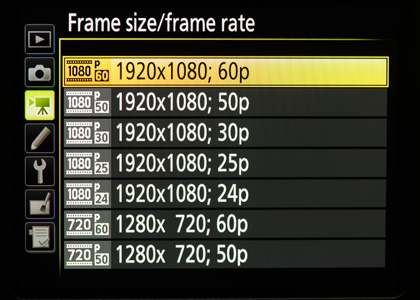 If you want to be able to slow the video down, then 60 frames a second will give you a smoother look when you bring it down to 30 fps in post-production.
30 fps is the standard frame rate for video broadcasting the USA and other region 1 countries.
25 fps is the standard for PAL / region 2.
24fps if you want a more cinematic feel.
For all of these, make sure you do some research on the 180 degree rule to understand which shutter speed settings are preferred.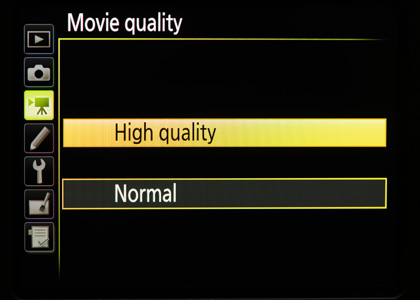 Personally, I'd go for the Higher Quality video with less compression. But it would depend on your final use of the video material. Clips meant only for Youtube won't benefit from the better quality.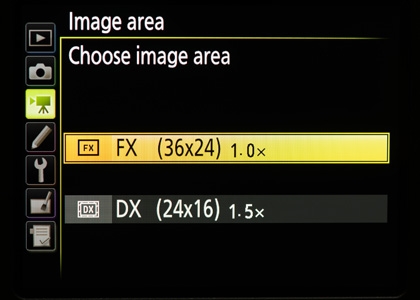 An easy way to get a different "focal length" is to flip between FX and DX. With the DX crop, you get a tighter framing. Very neat for when you can't zoom in or move closer.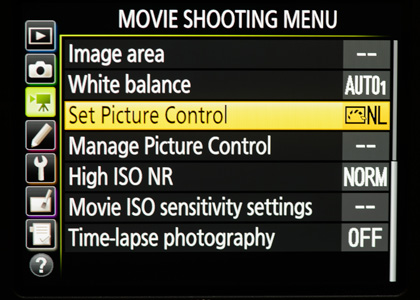 If you shoot video, you might prefer a more flat video if you're going to edit it later on. Remember, it is easier to add Contrast and Saturation than remove it. This is why I keep this Picture Control to neutral.
4. Custom Setting Menu
We'll cover this in more detail a few hops below.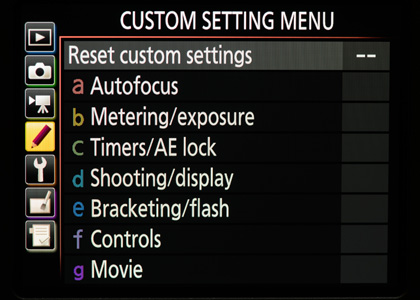 5. Retouch Menu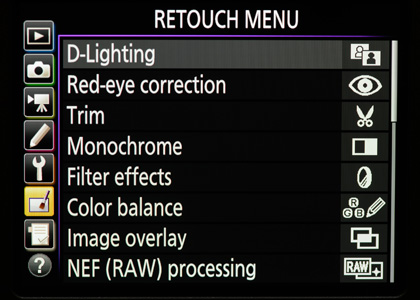 The
Retouch Menu
allows you to do in-camera processing.
There might be uses for this – adjusting Color Balance in-camera, or any of the options available with RAW processing.
The more interesting effect here is the Image Overlay. You can combine two images, and adjust their individual brightness levels, which affects the way the images are overlaid.
6. My Menu
This is a menu I rely on heavily with all my Nikon cameras – quick access to the functions you use most often. I have the Pv button (depth-of-field preview) programmed to bring it up immediately for me.
Here are the ones I prefer having immediate access to, such as battery info and the virtual horizon.
Oh, I have the "Change Main/Sub" option available. I like the aperture dial to be on the back, and the shutter dial on the front. But when I hand my camera to another Nikon user, I can quickly switch it back to behave like a regular Nikon camera.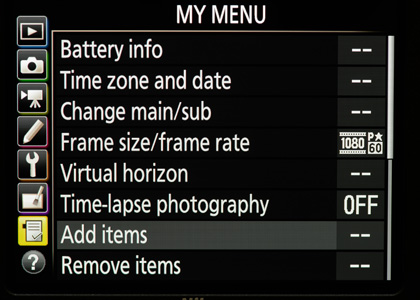 4. Custom Setting Menu in more detail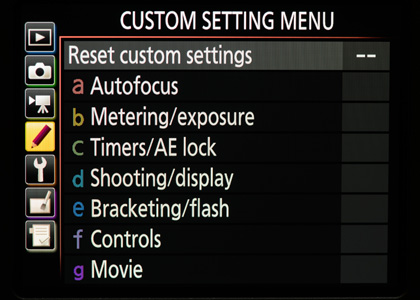 With the Custom Settings Menu you can access all the options which can make the camera a highly individual one, adapted to your style of photography.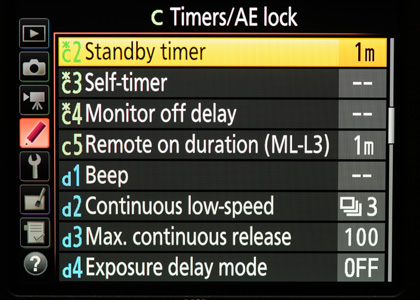 I prefer the camera not to go to sleep in the short period of just 6 seconds, which is the default. It feels like you can barely look away with the camera's metering turning off. I therefore change the Standby Timer to a more generous setting.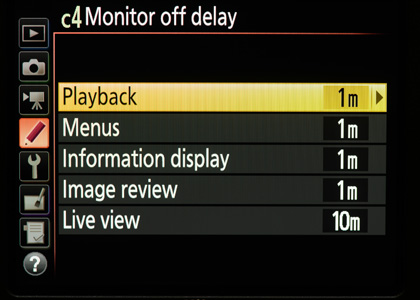 Really, the options for the
Monitor Off Delay
can be bumped up considerably for Playback and Menus and Information display. It is quite annoying when showing someone the LCD and it dips to black so quickly.
The Nikon D750 battery (EN-EL15) was designed to last longer than any Nikon battery before. Besides, you have s pare with you anyway. The LCD preview doesn't eat as much power as Live View, so it can be set to display longer without affecting your camera's power much.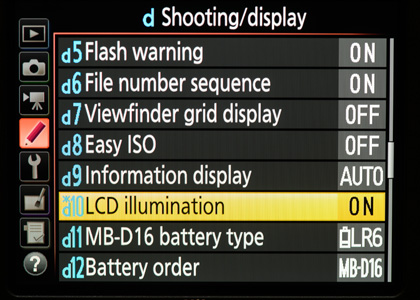 LCD Illumination – I love this feature, especially on the D3 / D4 range of bodies. Set it to ON. Then every time you touch any button, the info panel comes alive and lights up. On the D3 / D4 range of bodies, the camera buttons gently light up. Makes it so much easier to see your controls in the dark. This setting has less impact on the D750 though.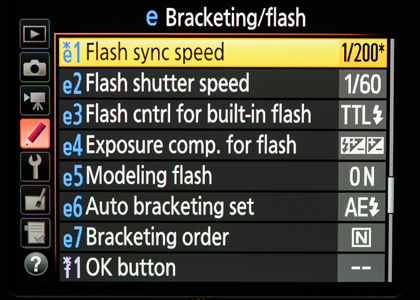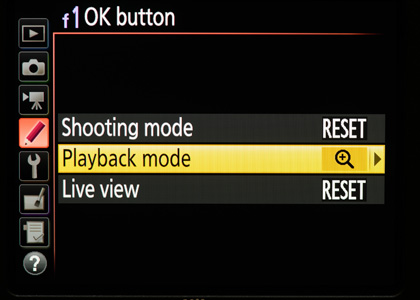 For me, this is a setting that makes a huge difference in the handling of the camera. The
OK Button
can be changed away from the default of showing thumbnails (which isn't useful to me), to the Enlarged view when in Playback. Seeing the image at 100% to check for sharpness, is essential.
So instead of progressively zooming in, you can now just tap the OK Button, and instantly have a 100% view of the image!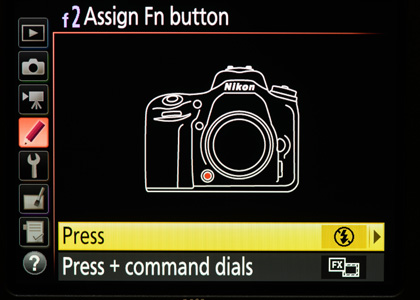 I like being able to disable the flash instantly from the camera with a single push of a button. Assign the F'n Button for this. For me, a very useful ability. You might have another need for the F'n Button. It's there, so use it!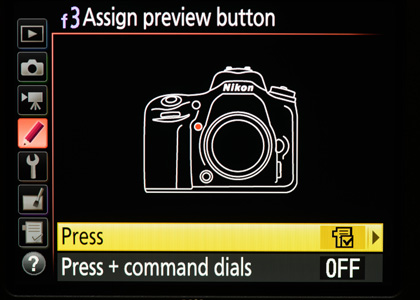 Since I use My Menu often, I Assign the Preview Button to instantly bring up my most used camera functions via My Menu. Again, this might be a function you have your own needs for. It's there.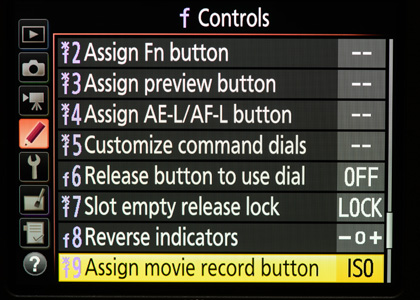 You can
Assign the Movie Record Button
to do another function when in Photo mode (as opposed to Video mode). I like having the ISO immediately accessible from the top plate, similar to the Shutter Speed and Aperture.
You can also change this button to change the White Balance.
When in Video mode, this button will act the record button that it is.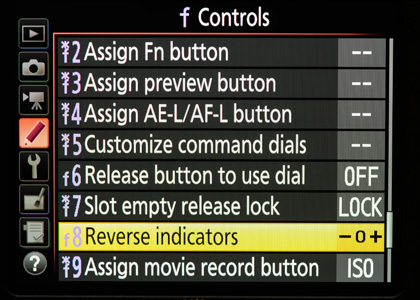 The older Nikon bodies had the quirk of having the
metering display
with (+) to the left of the zero. Completely in contradiction to everything you've been taught in mathematics. So with the D750, (and other recent models), it has now been sensibly changed to read the correct way as a default. Don't change it!
I suspect the original (+ zero -) display was done so that the dials had to be rotated in the direction shown in the metering display. Still, it was visually confusing, and I am glad they changed it.
Finally
These are my preferences and suggestions, not meant as autocratic must-do instructions.
Let us know how you prefer having your camera set up.
Related articles