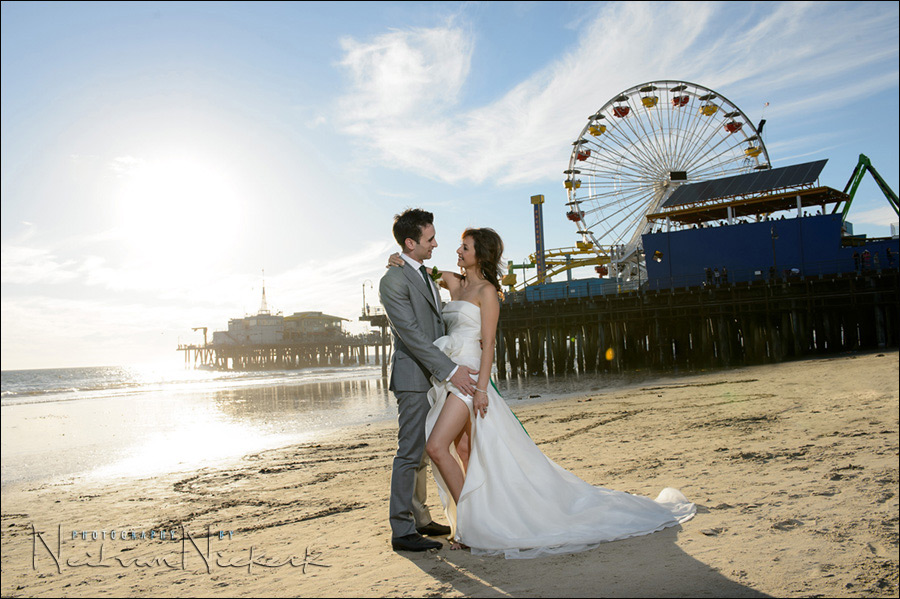 Off-camera flash for wedding portraits on the beach
I had the great pleasure of photographing Sarah and Antonio's wedding in Santa Monica, California. For the romantic portrait, we went down to the beach in the late afternoon. With the pier in the background, and with the sun (even at 5pm) still beating down, the photos were going to look vibrant, with that sun-drenched look. Beautiful.
When I posted the photos in an album on Facebook, a number of people asked me about this (and other photos), and how I photographed them. The technique is quite straight-forward, as described in numerous articles on the Tangents blog. With that, instead of just giving the hard numbers of the camera settings, and a few details … I thought it might be better as a challenge to followers of the Tangents blog, to reverse engineer this, and figure out the details. So yes, there's a little bit of homework involved.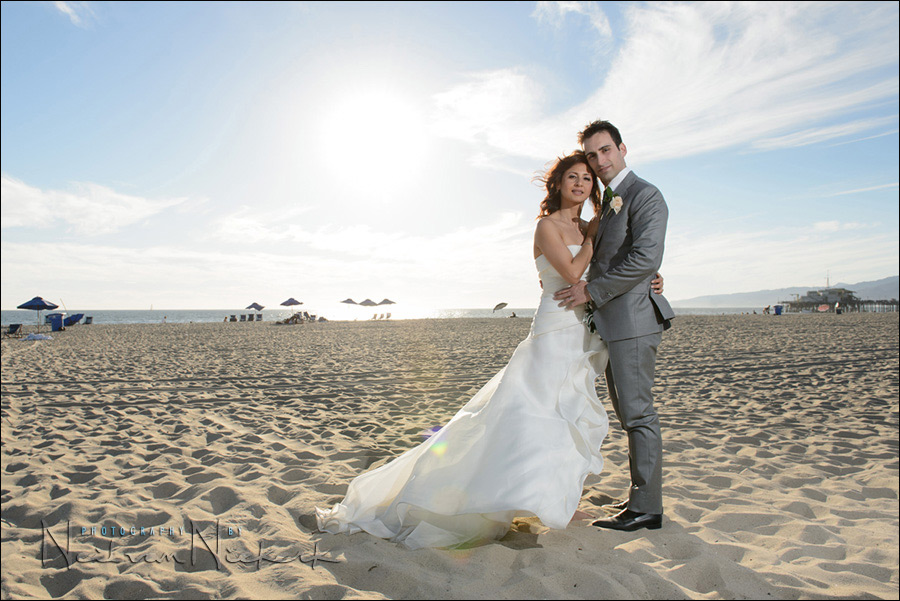 A little bit of homework
The only post-processing that was done, was to clone out people in the background. So the image is fairly straight-forward with little juicing up in Photoshop.
What would be typical camera settings for this kind of image?
What lens was used? Approximate focal range?
What was done (if anything) for additional light?
What care was taken in posing the couple?
Related articles