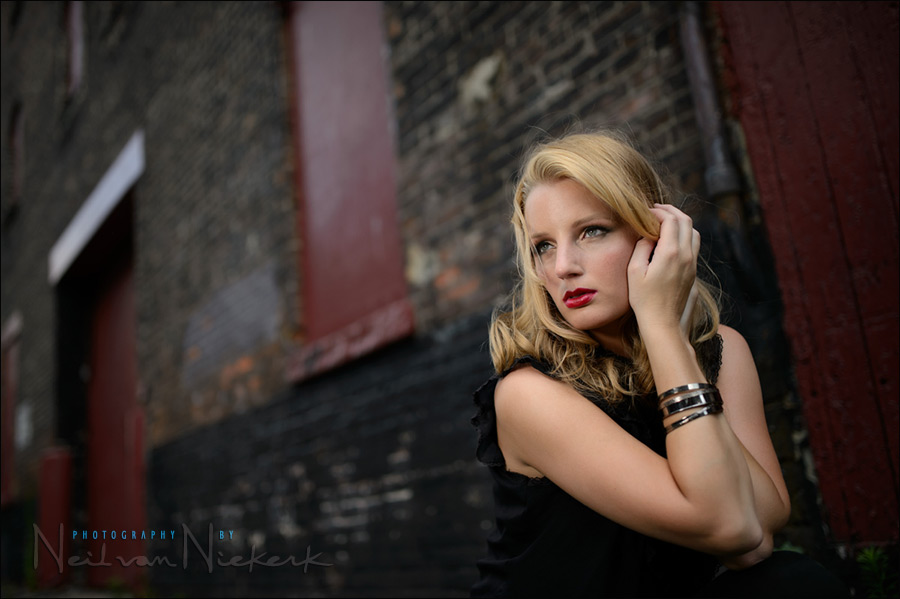 Off-camera flash with a small softbox
Most of the images shot as part of the Sigma 35mm f/1.4 DG lens review, were with available light only. But for one sequence, I used off-camera flash. I didn't intend carrying a lot of equipment, so I stripped it down to the minimum. That meant forgoing my usual softbox, the Lastolite EZYBOX 24×24″ softbox (affiliate). Instead, I opted for the much smaller Lastolite 8.75″ speedlight softbox (affiliate). And instead of a light-stand, Nicole's friend, Andrew helped out on the day by holding the softbox and slave speedlight.
In getting to the final image, the thought-process was similar to that described in this article: off-camera flash for that extra bit of drama (model: Olena).
So let's run through the sequence of images …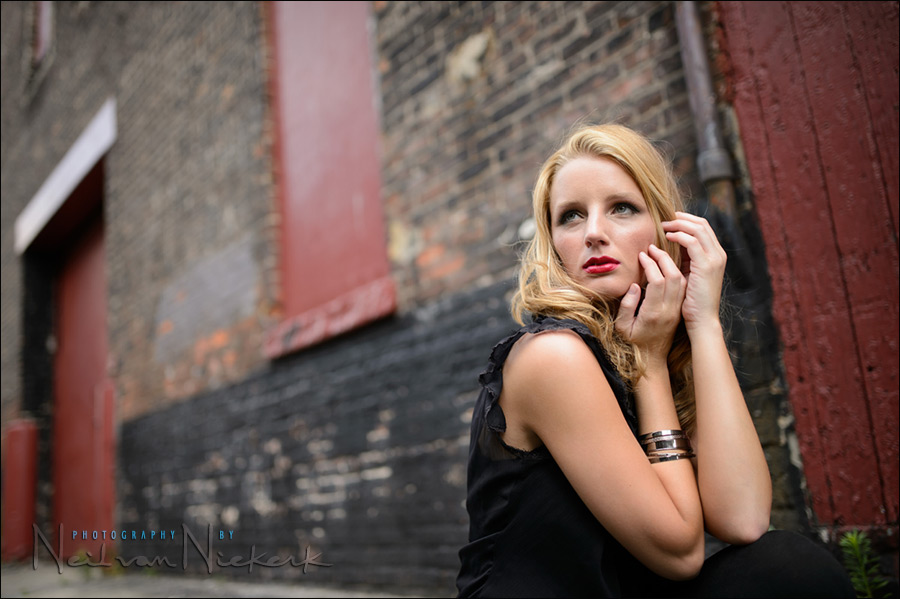 A comparison photo at the proper exposure for just the ambient light. While the exposure is good, Nicole's eyes are shaded. We need to get light there to make it more flattering.
1/400 @ f/1.4 @ 100 ISO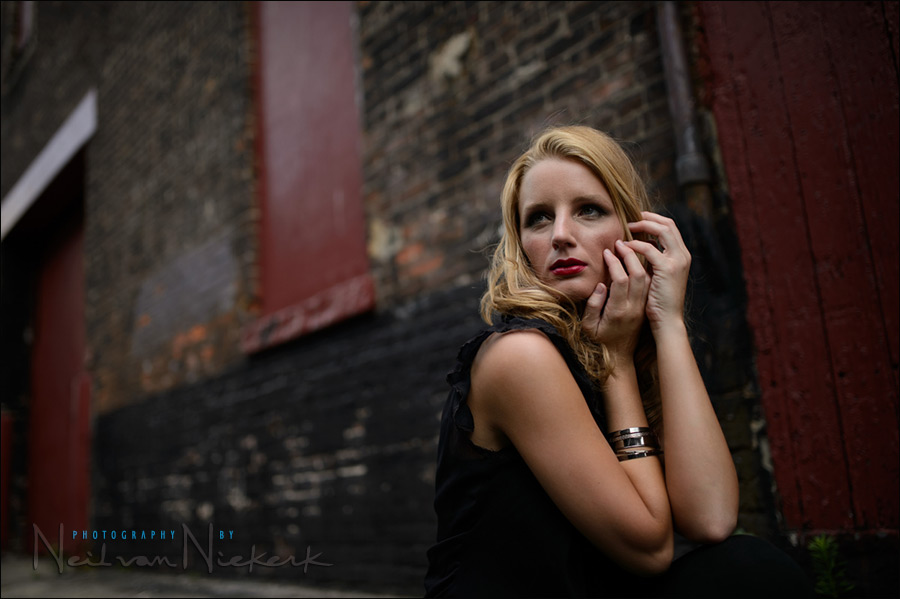 Pulling the ambient exposure down to 1/1000 @ f/1.4 @ 100 ISO. That 1.3 stops (or 4 clicks on the shutter dial), made enough of a difference to the ambient light, that the addition of flash looked dramatic.
And here, with a dramatic flourish – the pull-back shot to show the positioning of the hand-held mini-softbox.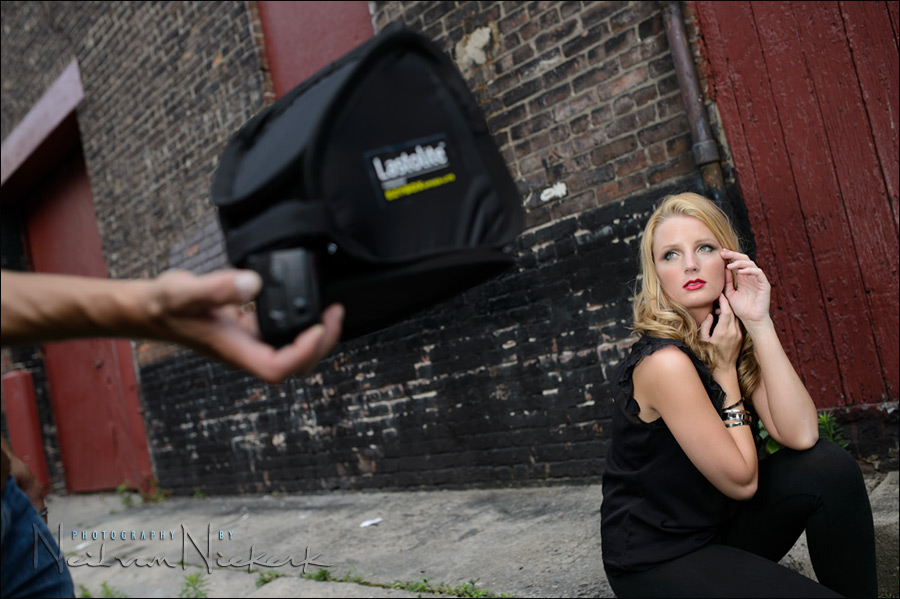 I wanted to use an off-camera TTL cord, but forgot that at home. Instead, I used Andrew's Nikon SB-600 as the slave flash. My SB-910 was on my camera as the master. As a side-note: I had to pull down the FEC to -1.7 for the pull-back shot. That's because with this composition, the darker tones dominated in the frame; and Nicole was so much smaller in the frame.
Summary
The way of working here is utter simplicity. By under-exposing the ambient light to an extent, the (TTL) flash can now pick up the slack in exposure … but more importantly, dramatic light.
Photo gear (or equivalents) used in this photo session
Related articles
A little bit of homework
Why did I have to go up into High-Speed Flash sync, and why did it work here?