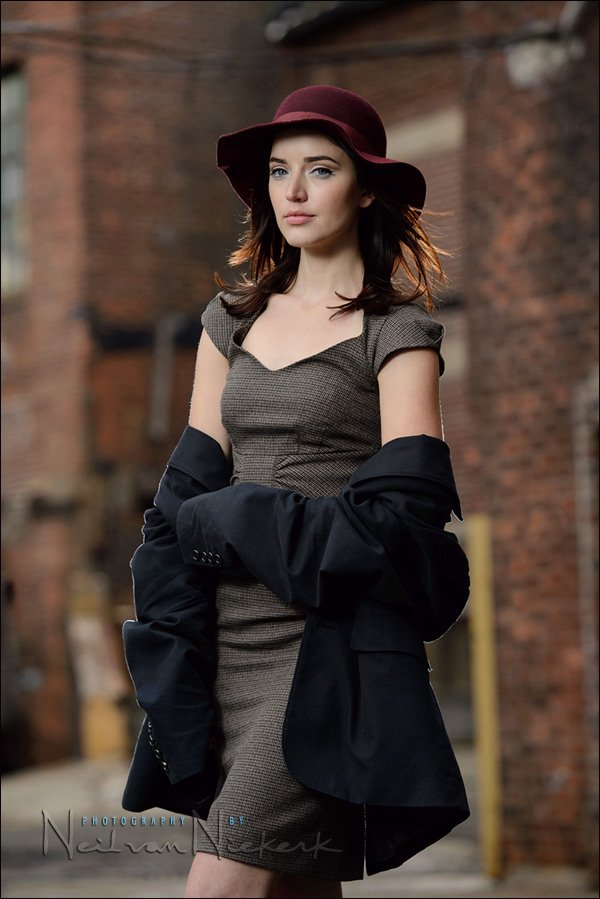 Off-camera flash – Two speedlight setup for back-lighting
Once you're comfortable using a single off-camera light-source, such as a softbox (or un-diffused flash), there's an easy next step to add a little bit of zing to the image. Rim-lighting!
I most often work with just a single softbox when photographing portraits on location. Having the sun behind your subject, creates a natural rim-lighting. This helps separate your subject from the background. It's not just the shallow depth-of-field that helps create that near-3D effect where your subjects just pops out from the background – rim-lighting from behind also helps bring more attention to your subjects.
The best part – it is really simple to set up and use.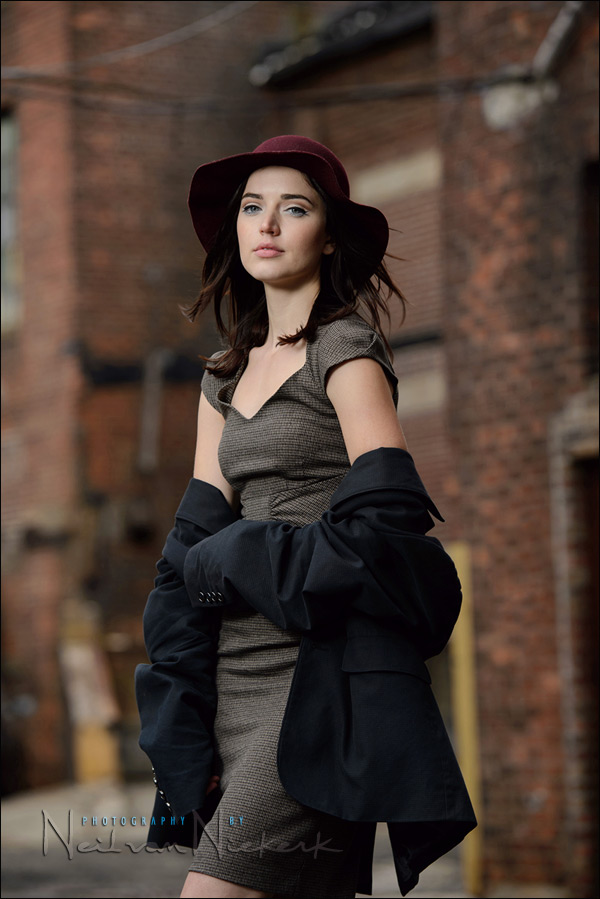 A similar image, but without the back-light, and compared again to the image at the top: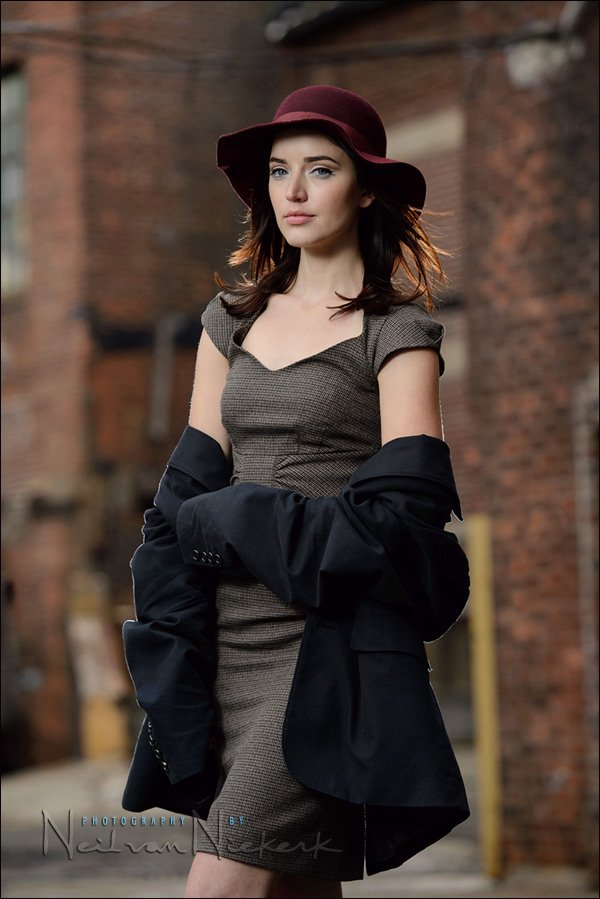 camera settings: 1/200 @ f/4 @ 100 ISO
manual flash, controlled by PocketWizard TT5 units.
Two speedlights were used here. One in a softbox as a main light from the front, and a bare speedlight behind to give the rim-light and help create some separation.
The pull-back shot to give a sense of placement of the lights: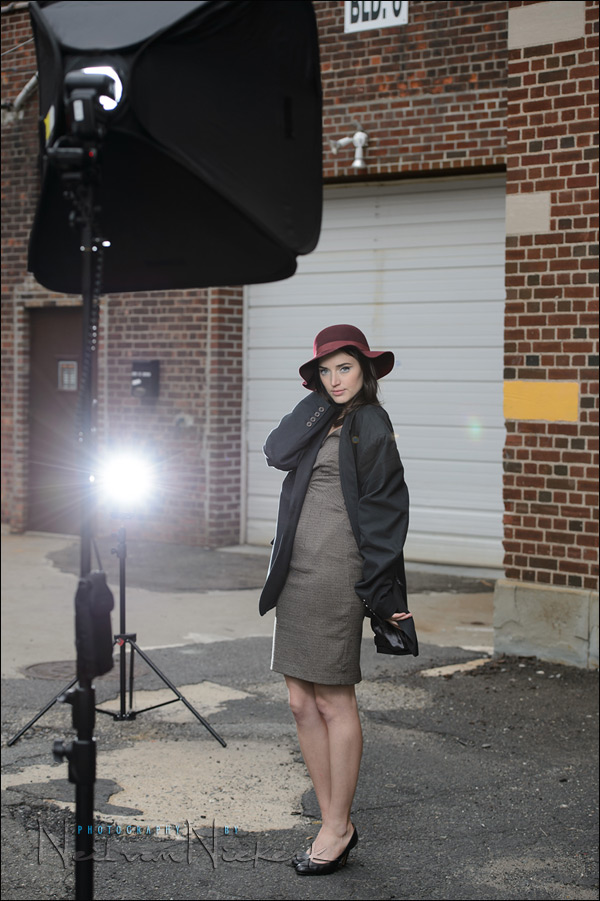 ---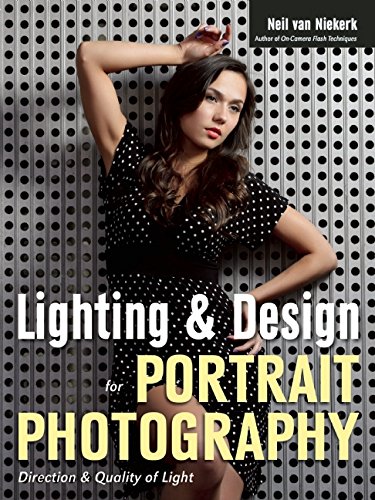 Lighting & Design for Portrait Photography
Lighting & Design is a follow-up of sorts to Direction & Quality of Light. It's a slightly eclectic mix, discussing the thought-process with various scenarios shooting portraits. The examples use available light, bounce flash, off-camera flash as well as studio lighting.
The idea is that in every one of the 60 sections, there is something to be learnt and applied, regardless of your level as a photographer or where you shoot – all shaped to form a cohesive narrative arc throughout the book.
You can either purchase a copy via Amazon USA or Amazon UK. The book will also available on the Apple iBook Store, and Amazon Kindle.
---
Equipment used (or equivalents)
---
Exposure metering for the two speedlights
The double-baffled softbox means that we can't just use the guide number of the flash. We have to use some other method.
While using a lightmeter is the most accurate way to get to correct exposure for flash, it becomes relatively easy with experience to accurately "guess" the exposure. But really, there isn't that much guessing involved. With manual flash exposure, 4 factors are involved – distance, power, aperture and ISO. The baffles in the softbox obviously affects the power of the flash.
With experience, you can get quite used to how much your specific off-camera flash setup delivers. Let's say that you know that for X distance, you can get f/5.6 @ 400 ISO when you set your flash to Y power. Then you know if you meter for ambient light, you can adjust your power setting, and/or the aperture, and/or the ISO.
Let's work through this specific example.
For the final image, I had my camera set to:  1/200 @ f/4 @ 100 ISO
Those settings are chosen so that my ambient exposure for our model, Anelisa, is under by a stop or so. (For a more involved explanation, check out these flash photography tutorial.)
So I want f/4 @ 100 ISO.
For my specific setup, I know that I will get correct exposure at X distance when I set my camera to f/5.6 at 400 ISO, for a speedlight in this softbox, when I set it to 1/8th full power.
So now I would change my flash by … hang on, we'll keep this as a little bit of homework!
Now, the back-light, since it doesn't add to the actual exposure, you have a wide range you could set your flash to. With low light levels, for a semi-sillhouette effect, it looks quite awesome to have streaks of light from behind. For daylight scenarios though, I like to keep it quite subtle. So I usually start at around 1/32 of full power for these kind of settings. Then I just check the back of the camera if I like what I see, and adjust from there if necessary.  I know, I know, hardcore strobists might scoff at such a sloppy approach, but it works … and it looks good.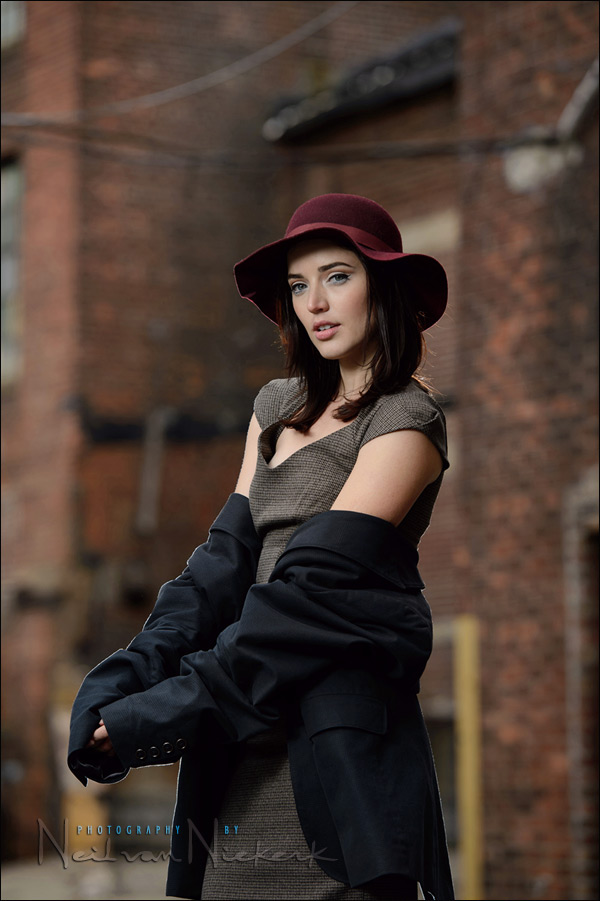 Related articles
A little bit of homework
Continuing from the discussion in this article:  I decided I want f/4 @ 100 ISO.
For my specific setup, I know that I will get correct exposure at X distance when I set my camera to f/5.6 at 400 ISO, for a speedlight in this softbox, when I set it to 1/8th full power.
How then would I change my flash settings to get to the exposure I want?