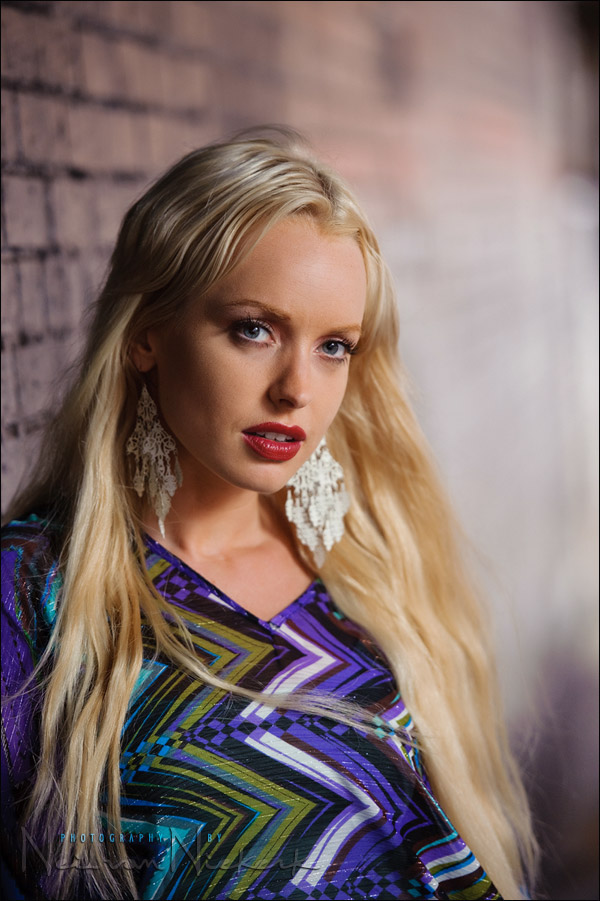 Positioning your subject – direction of light & choice of background
Taking cover from the rain under an awning during a photography workshop in New York, we ended up in this spot against a wall that was painted black.  However, looking along the wall at an angle, the black paint of the wall reflected the light from behind. This completely changed the character of the background.  Since the available light was low level, and not flattering, we added some light from an off-camera flash in a softbox.
Shooting nearly completely in line with the flash, the light on Catherine was very even.  Or flat. (Depends on how you want to think about it.) As you can see here, shooting more straight-on to the wall, it does indeed look black.
But moving positioning the light, and myself and the model at angles to each other … I was able to get the light from the background, and more dramatic light on Catherine …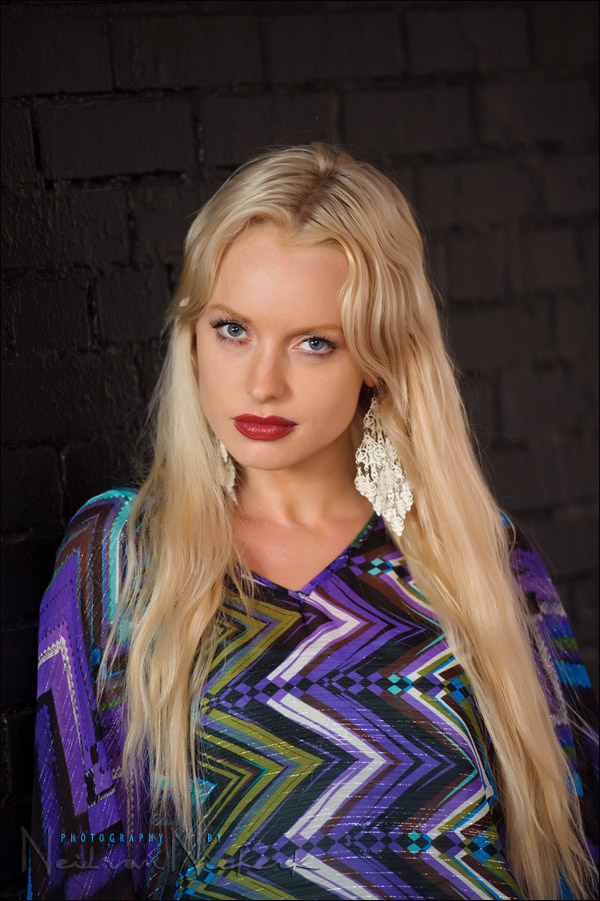 As you can see in the pull-back shot below, there is a huge amount of random clutter outside the frame.  Zooming to 165mm and moving closer to Catherine, and shooting along the wall … isolated her against the out-of-focus colors in the background.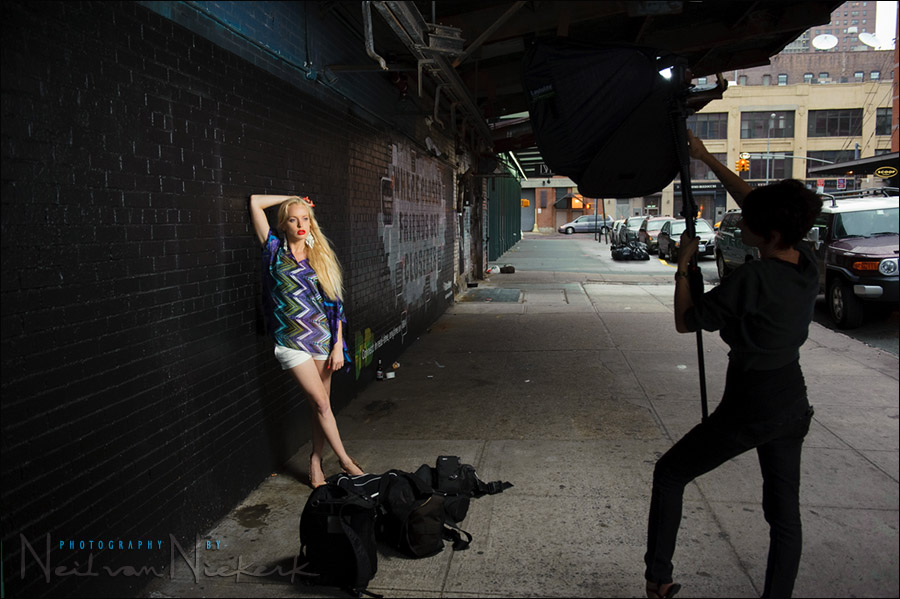 Even though off-camera light was used here, the approach is very much in line as described in the previous post where we just used available light to photograph Catherine.  But once again it was a combination of how I, as the photographer, position myself and the model and the background in relation to the light and the background. It's a repeatable approach that works pretty much every time to guarantee successful portrait photography on location.
It is a topic also explored in this article: off-camera flash – change your position, change the direction of light.
---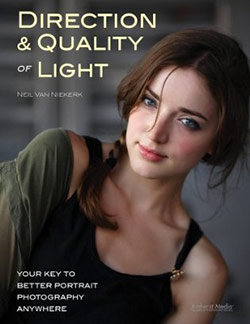 Direction & Quality of Light
I wanted to distill the essence of what we, as photographers, work with – light! Before we can truly grasp on-camera flash and off-camera flash, and really, any kind of photography, we have to be aware of the direction and quality of light. We need to observe the light that we have, and then decide how best to use it, or enhance it.
With this book, I try my best to share those "aha!" moments with you, and I do believe this book can make a difference to your photography.
The book is available on Amazon USA and Amazon UK, or can be ordered through Barnes & Nobles and other bookstores. The book is also available on the Apple iBook Store, as well as Amazon Kindle.
---
Camera settings & photo ger (or equivalents) used in this photo session
1/80 @ f2.8 @ 640 ISO;  TTL flash at -0.7 EV
Related links