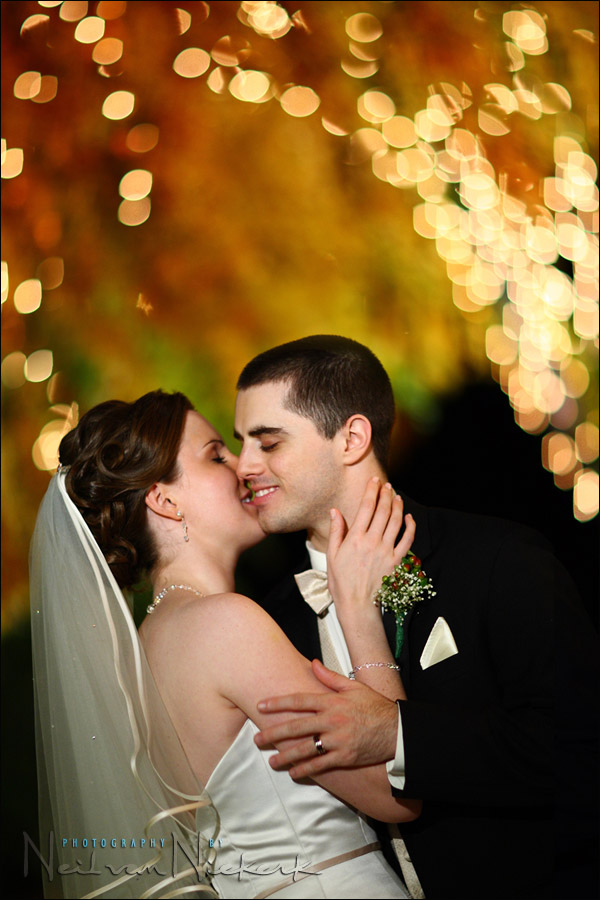 Wedding photography – Dealing with the videographer's light
With wedding receptions, we're most often working within a very warm spectrum. There are tungsten (incandescent) lights all around. (**) There is candle light. There might be twinkling lights as decoration … and there is the videographer's light. The videographer's light will be Tungsten balanced, even if it is an LED video light that they are using. (***)
So while a wedding photographer might be using a lot of flash to dominate the lighting .. and settle for Cloudy or Flash WB, there is often a conflict of interest when the videographer joins in with his video light. The video light obviously has a much warmer white balance than flash. So how do we best deal with this?

Not necessarily by asking the videographer to move away or switch his light off. We best deal with this by gelling our speedlights (and other flashes) for Tungsten.
** This is changing though, as more and more venues are changing to fluorescent lights. But it is still a warm color balance that is usually maintained.
*** The videographer will gel his LED video light with an amber gel, since he is trying to match the ambient light's color balance … incandescent / Tungsten.
Now, the photo above was shot using just the videographer's light. During the wedding reception, we snuck the couple out for a few romantic portraits. Instead of the videographer and I taking turns to shoot, I shot without flash and just used his video-light and worked around him. A few times I asked the videographer specifically to hold his video-camera with its light in position for me so I could get a certain angle.
But even when I do need to add flash – whether as the main source of light, or as fill-light to the video light – my flash is gelled, and close to the same color balance. No problems with the videographer's light potentially becoming intrusive.
This specific blog post was triggered by a search engine query that I noticed linking to my site. The phrasing was interesting:

"wedding photographer conflict with videographer's light"
Really, there would be much less 'conflict', if the photographer had gelled the flash for Tungsten. The entire spectrum that we see at a wedding reception is warm … we're the only fools there adding blue light to this with our flashes. So really, the best way to deal with this, is to gel our flashguns.
Gelling your flash for Tungsten / Incandescent light
Since I frequently gel my flashguns to bring the flash WB closer to Tungsten / Incandescent, I use these gels that I cut up and tape to the top of my speedlight's head. One of these sheets (which aren't expensive), will give you a lifetime supply of these filters.  If you use flash indoors where Tungsten lighting dominates, then these filters are an invaluable part of flash photography.
You can buy gels through these affiliate links: The Full CTS will bring your flash WB down to around 2900K, more or less neutralizing the look of the Tungsten light.  The 1/2 CTS will bring your flash WB to around 3800K, which will leave your backgrounds still with a touch of the warmth of Tungsten lighting.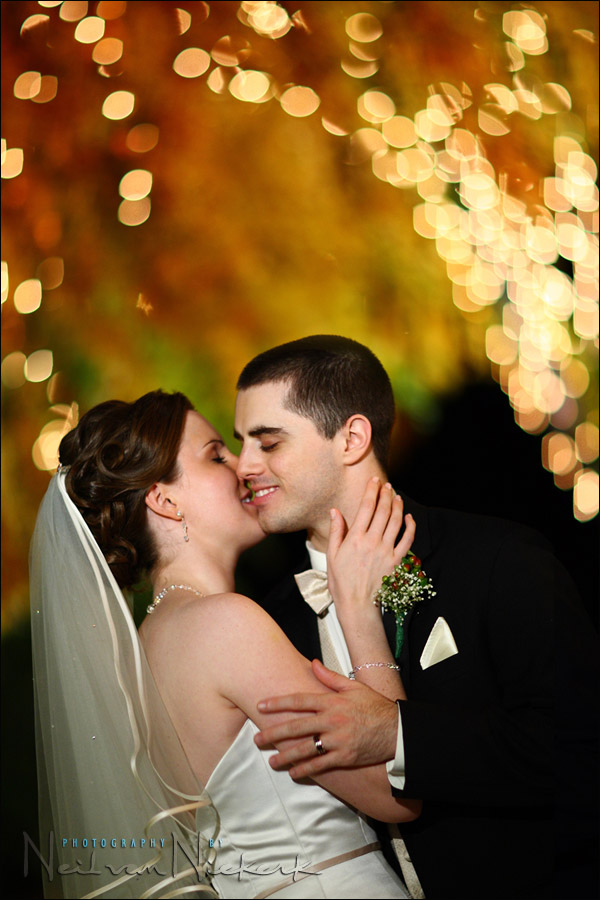 camera settings: 1/100 @ f1.2 @ 1000 ISO
Canon 1D mk III;  Canon EF 85mm f/1.2 L
Yes, it's a very special lens indeed. You just have to love the way it renders any background.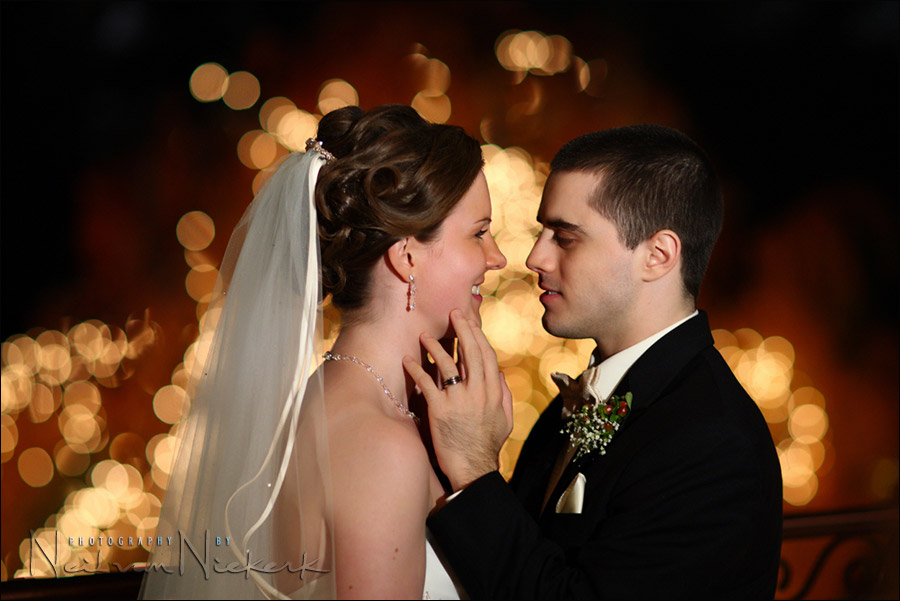 camera settings: 1/80 @ f1.6 @ 1000 ISO
Canon 1D mk III;  Canon EF 85mm f/1.2 L
From the same viewpoint, my 2nd photographer standing a little further back with a 50mm lens. This will give you an idea of the background: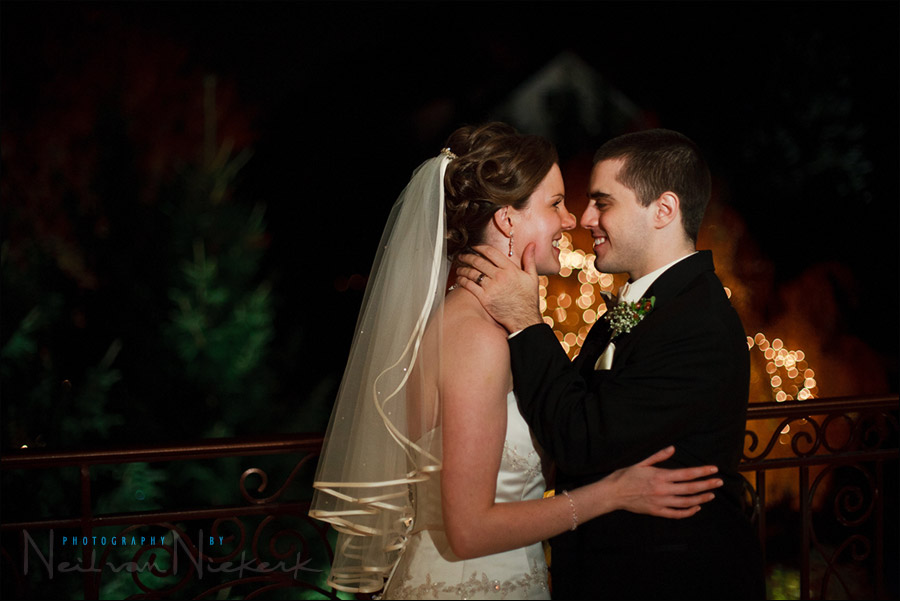 Summary
Gel your flash for Tungsten immediately when you work in a location with a predominantly warm spectrum. Simple as that.
Related articles