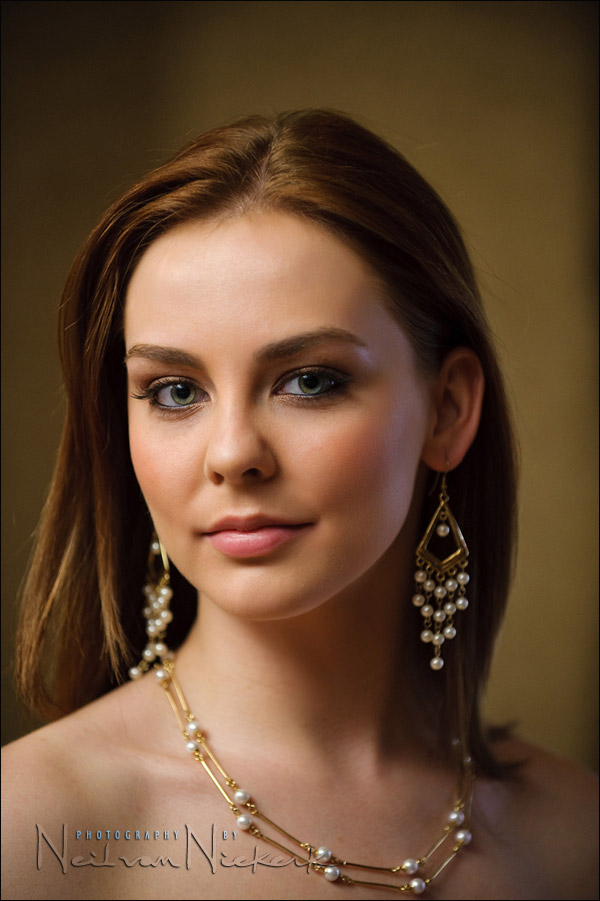 bounce flash example – short lighting
Having just finished the second of the two workshops here in Cork, Ireland, I feel unusually energized after the two busy days.  Partly because the two workshops ran very smoothly, (courtesy of Liam Ramsell who coordinated these workshops), but also because I had two groups of genuinely nice people. On top of that, I am just enamored of the country and its people.  I love it here!
But back to the photography:
The image above is of our one model, Noreen, and was taken during the practical session at a photography workshop in Cork, Ireland, where we played with on-camera bounce flash. The challenge was to figure out how to give us light that emulates studio portrait lighting.  By being very specific where and how we bounce our flash, we can get short lighting with our on-camera flash.
The bounce flash technique hinges on the idea of bouncing my flash towards the area that I want my light to come from. I don't think of my flash as being my light-source anymore. Rather, the wall or stuff that I bounce my flash off, now becomes a kind of softbox – a huge area giving me diffuse light. But since it comes from an off-camera direction, it is directional.  Soft, directional light.
But in "placing my light-source" to the side of my subject like that, I aim my flash slightly towards my subject. To remove the chance of direct flash on her, I flag it with the black foamie thing. That linked article will explain more clearly exactly how I go about getting this quality of light from my on-camera flash.
Flagging my flash like that, is key here in getting directional light. Then it becomes a matter of directing my model so that the light comes in over her shoulder.
To give you an idea of the effect that the flash had, and what the image would look like without flash.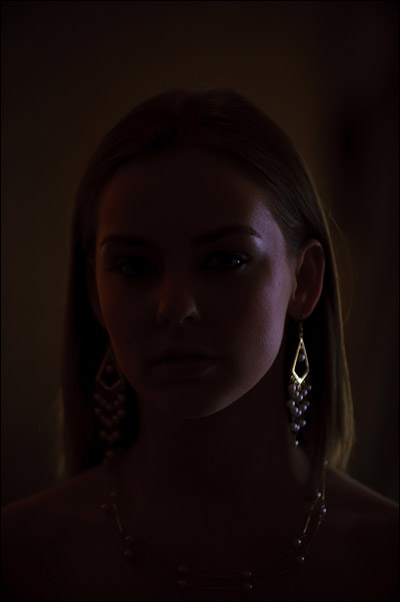 As you can see from this ambient-only exposure, the lighting in the top image is predominantly from the single speedlight that I bounced into the wall to my left.  However, in positioning Noreen such that there is some available light from outside giving a very slight backlight to her, the portrait is given a little bit more dimension.
For comparison, here is the example where I bounced flash in the "usual" way, behind me. It does give much softer light than straight flash would have, but it is bland. Totally 'meh'.  Below that is the image at the top again, where I used the black foamie thing to flag my flash, and get directional light on my subject.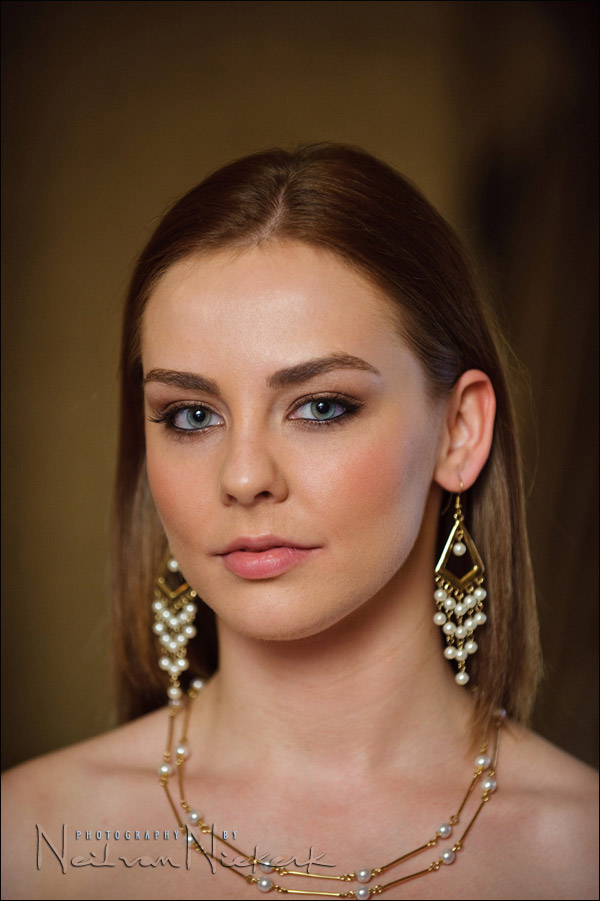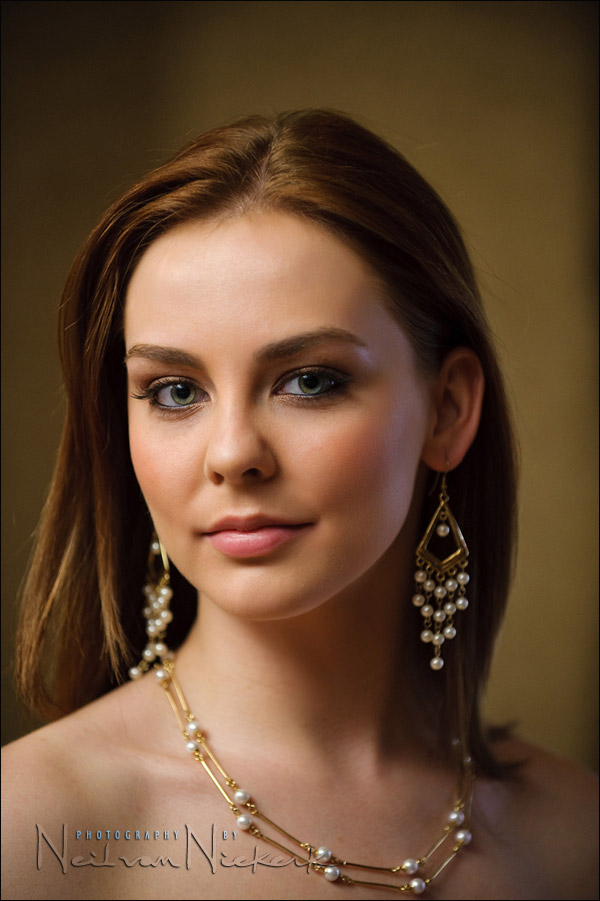 And of course, with a touch of sweetening in Photoshop, this time using one of the filters in Nik Color Efex Pro 3, the lovely portrait of Noreen can be enhanced to make it pop even more.   But without good lighting, it wouldn't have had as much impact.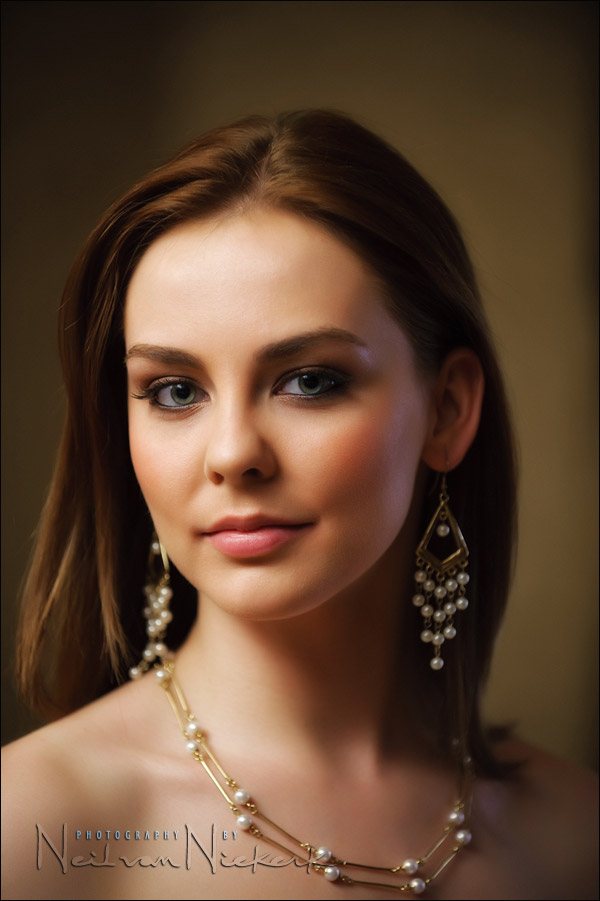 on-camera flash modifier – the black foamie thing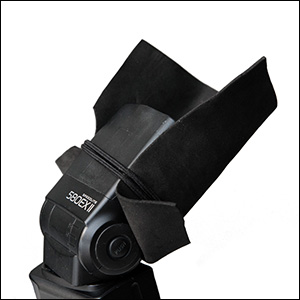 I use the black foamie thing (BFT) as a truly inexpensive flash modifier to flag my on-camera flash to give me lighting indoors that truly look nothing like on-camera flash.The
piece of foam
(
Amazon
), can be ordered via this link. I cut the sheet into smaller pieces.
The BFT is held in position by two
hair bands
(
Amazon
), and the BFT is usually placed on the
under-side
of the flash-head.
The linked articles will give clearer instruction, especially the
video clip on using the black foamie thing
.
related articles: