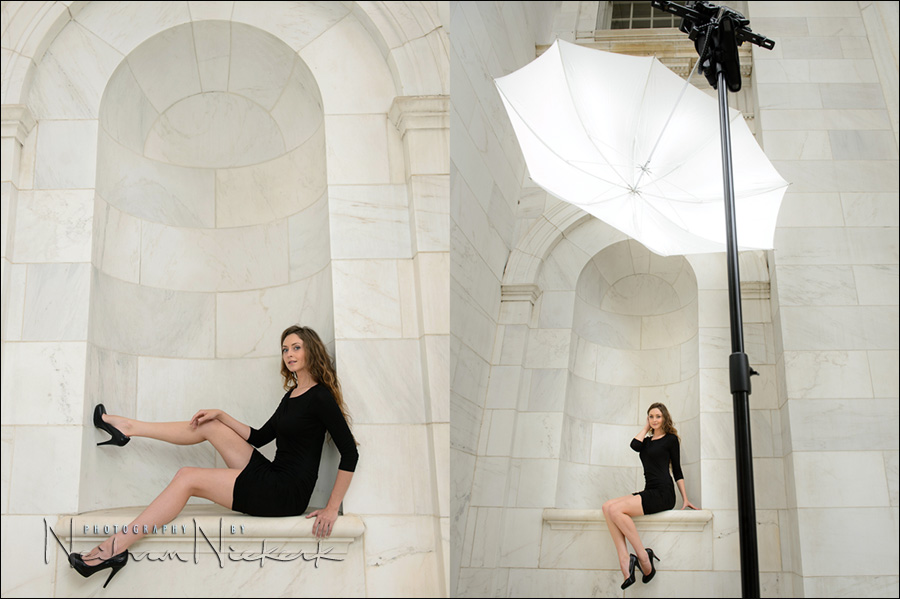 Flash photography questions & answers (FAQ)
Looking at some of the questions about photography that appear via Google searches, I wanted to more directly answer some of the questions. This article is a selection of questions on the topic of photography, that I decided to amalgamate into one longer article.
01)  When to use flash in photography ?
Broadly speaking, there are two reasons  you would use flash.
1. If the light levels are too low to get proper exposure, or eliminate camera shake or subject movement,
2. The light on your subject or scene is uneven,
then it makes sense to add flash.
Now, the decision as to when light levels are too low … or how far you'd risk camera shake and subject movement .. or whether the light on your subject is uneven .. these kind of things are open to interpretation.  That said, I like clean open light.
02)  Where to place the off-camera flash
As a very general rule, you can get great results placing the off-camera flash at about 30 to 60 degrees off from the camera's point of view. It's also a great starting point having the flash elevated by about 30 degrees over your subject's eyes.  This is very general advice though.  But it would be a good starting point for a majority of simple lighting setups. From there you can (and should) experiment with light placement.
03)  How to get catchlights in the eyes with flash photography
You can easily get catch-lights in the eyes when you bounce flash indoors, but considering the direction you want your light to come from.  This also relates directly to the question above about the placement of off-camera flash.
When I shoot indoors, even in fairly large rooms, the catch-light in the eyes are there nearly predictably so. That article has more examples and discussion of the technique.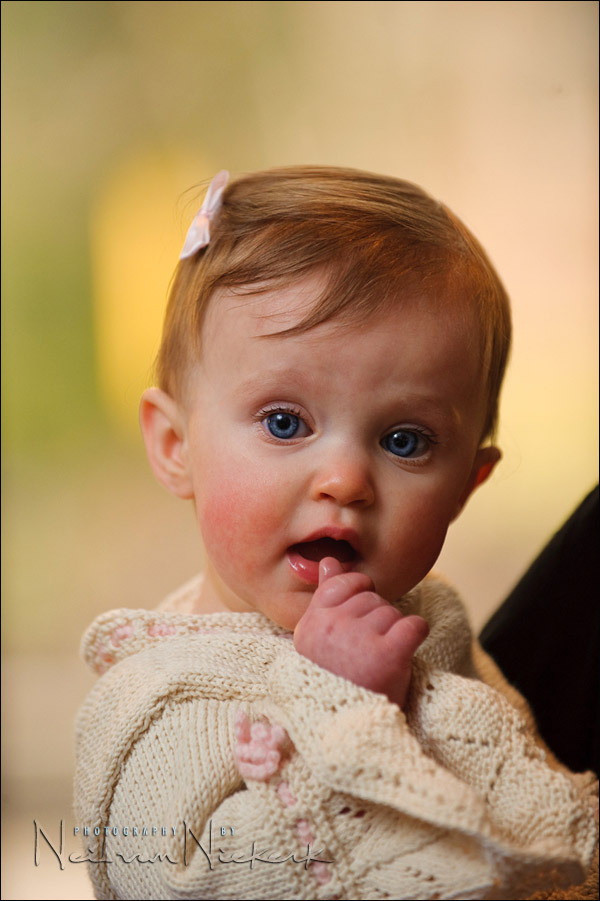 04)  How do I test flash sync speed
An interesting question.  First, you'd check your camera manual as to what your maximum flash sync speed is. Maximum flash sync speed is also the shutter speed where you can't dial a higher shutter speed than around 1/125 to 1/250 (or 1/300) without going into high-speed sync (HSS) mode.
However, I feel that I should answer the question as wide as it was posed, and mention that you can sync your flash at ANY shutter speed slower than maximum flash sync speed as well.  And if your camera is HSS capable, you can sync it as high as the camera and flash was designed for. (Although you have to keep in mind that there is a penalty in light loss.) Again, playing with your camera will tell you the answer.
05)  Do I need to adjust my camera exposure with flash photography

Interestingly phrased – and the answer is, yes, to an extent. To an extent you don't need to adjust your camera exposure when you use flash photography .. IF (and a big if) .. IF your ambient exposure is low enough.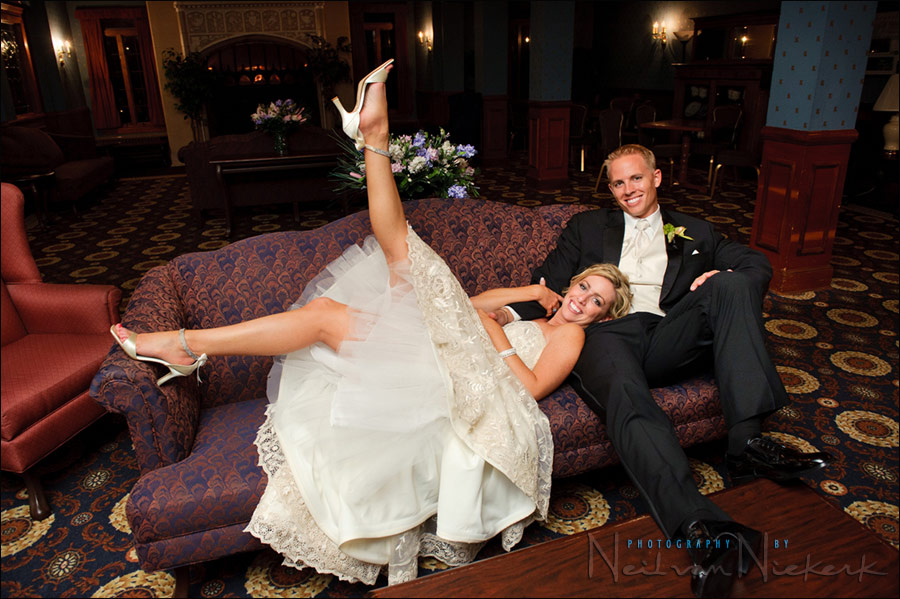 With this wedding portrait, my camera settings were  1/50 @ f4.5 @ 800 ISO, using TTL bounce flash.
The flash entirely dominates. It is in effect the only light source here. Since my ambient light levels are so low, I could've had a whole range of combinations of camera settings, and the TTL flash would still have taken care of the exposure.
In that sense, I need not adjust my camera settings. I could take numerous photos, and the TTL flash technology would take care of my exposure.  It's now just up to me to make sure my composition and timing and direction of light is good. So to a large extent, I could ignore my camera settings.  But this only works when the ambient light levels are low.  The moment the ambient light becomes more prominent .. eg, in brighter light, or because of my camera settings .. then I need to think more carefully about how to balance my flash with the available light.
This somehow segues into our next question, by way of contrast …
06)  Flash output needed to overpower the sun
With manual flash, we have 4 controls for the flash exposure – aperture, ISO, power, distance. SInce the Sunny 16 rule tells us that we're most likely in the region of: 1/250 @ f11 @ 100 ISO … this means we have to get f11 @ 100 ISO out of the flash, or more.  We only have the flash's power and distance-to-the-subject to work with then to get that f11 @ 100 ISO (or there-abouts).  Since we're probably working at full power anyway, or close to it … this then only leaves us the distance to work with.  In other words, you have to get the flash close enough to your subject to give you that f11 @ 100 ISO (or more).
So for us speedlight shooters working in bright sun, it is usually not so much the flash output per se, but rather the distance between the flash and the subject. Oh, and while we're on that topic, going into High Speed Sync mode will not solve your problem, but will worsen it … unless you have plenty juice to spare in your speedlight. Taking your shutter speed over maximum flash sync speed into high-speed flash sync, means less flash power.
---
---
07)  Aperture controls flash exposure
Sometimes I feel like Don Quixote, tilting at this particular windmill … but really, aperture only controls flash exposure with manual flash. For TTL flash, there is an entirely different process at work. We really need to differentiate between TTL flash and manual flash, since for TTL flash, aperture does not control the flash exposure. When you hear someone say, "aperture controls flash exposure", you just need to add the mental asterisk there yourself … *only for manual flash.
08)  How to avoid shadows when using flash vertically

We can avoid that typical hard flash shadow, by bouncing our flash. Or using some kind of light modifier like an umbrella or softbox. But the method that is the most easily available to us indoors, is simple bounce flash.
If you do need to use flash directly, and need to shoot vertically, then your best option is a rotating flash bracket.
09)  Why does TTL bounce flash need extra flash exposure compensation?
In theory, TTL flash exposure shouldn't differ whether we shoot straight-on or with bounce flash. Keeping in mind that we need to stay within the range that the flash is capable of working in. Quite often we might be too close to our subjects when we shoot at a wider aperture.  (Check the scale on the back of your speedlight.)
In practice we could very well find that we need to bump up the FEC a notch or two when bouncing flash. I take it to just be "one of those things". Camera make and models vary. The algorithms they use to calculate flash exposure, all vary. So we could very well find that somehow we need more FEC with bounce flash.  It's one of those things we need to be aware of for our specific camera and flash, and then automatically adjust our settings for.
So why does TTL bounce flash need extra FEC some times? I don't know. But I do know my cameras and adjust them accordingly, and get on with the photography.
11)  What is the flash power setting for off-camera flash without a softbox
It's impossible to give a direct answer to this. It really depends on what your ambient light is doing, and what you are trying to achieve with flash.
That said, metering for off-camera flash is most easily done with a flash-meter. If you don't have a flash-meter, then the flash's Guide Number will tell you what you need to know. Or just look at the distance scale on the back of your flash.
Since manual flash is dependent on:
– aperture
– ISO
– distance of your flash from your subject
– power setting
… it means we need to adjust our flash's power output for the chosen aperture /  ISO / distance combination. The distance scale on the back of the flash will tell us what we need to know  to get close to correct exposure for our manual flash.
12)  Increasing flash will eliminate ambient light
It doesn't quite work the way as stated there. If you have correct exposure for ambient light, then adding (correctly metered) flash to this, will just over-expose the photograph. To eliminate or reduce the ambient light, you first under-expose your available light to a certain extent, and then add flash to give you correct exposure. Now you can progressively eliminate the ambient light by changing your settings, but keep your flash exposure such that you get correct exposure.
You would change your shutter speed first to reduce the ambient light, but usually not higher than maximum flash sync speed. Then you need to juggle the aperture and ISO settings … and add flash to this. This is the usual technique when your available light is ugly. Think of tungsten lights in the ceiling, directly overhead.
This question then neatly segues into the next question and answer …
13)  What is the higher shutter speed to eliminate ambient light?
It's not so much the higher shutter speed specifically, but a combination of your settings – aperture, ISO and shutter speed. By the time you under-expose by 5 stops, you're not going to see much ambient light register. You could therefore eliminate your ambient light by changing to a small aperture and low ISO when you work in light levels that aren't super bright.
Why 5 stops? Consider that changing your settings by a stop, double or halves the amount of light hitting the sensor (or film). Then, if you consider 18% as the middle tone .. then one stop down is 9% .. another stop down is 4.5% … another stop down is about 2% … another stop down is 1% … and another (the fifth stop down), isn't much light at all.
14)  Why is my bounce flash creating a shadow?
… because you insist on bouncing your flash forward at 45 or 60 degrees, or using a piece of plastic on your speedlight when you're shooting indoors. More careful consideration of what you want to achieve with your light, is essential here.
15)  Is there a problem having two catch-lights?
You know what? It doesn't bother me. I am sure the more classical portraitist will have a conniption at this, but it really doesn't bother me. I know, heresy!
16)  TTL flash is not accurate when photographing darker people
… and I have to add that neither will it be accurate when photographing pale people in light colored clothes. TTL flash, and any other automatic mode of your camera, is dependent on your camera's metering system … which tries to evaluate the scene & subject as seen through the lens. Therefore the camera (in this case with TTL flash) will be dependent on the tonality of the subject / scene.
Your camera is always trying to expose for the subject / scene as a mid-tone, and whenever the subject / scene is darker than average, your camera will over-expose (trying to expose for the darker subject / scene as if it is a middle tone. You need to interpret your camera's metering display, and adjust accordingly. My recommendation will always be to shoot in manual metering mode. Then you have control.
---
---
17)  Why can't I use aperture priority with flash
Well, you could use aperture priority with flash, if / when:
– you make sure you stay at or below maximum sync speed, or
– you set your camera & flash to high-speed flash sync, and know that your flash output will be considerably reduced when you do go into HSS mode.
One of the cries for help I often see, is a photographer saying they get great available light exposures, but the moment they switch their flash on, they get over-exposed photographs. The reason for this is that they are using Aperture Priority, and getting settings like 1/1000 @ f4 .. but the moment they switch the flash on (without HSS enabled), the camera limits the shutter speed to maximum sync speed .. and they get over-exposure.
18)  Why doesn't my light meter display an accurate reading when using a speedlight?
Aside from the (small) chance of your light meter being faulty, the most likely reason why you might get a faulty or obviously incorrect reading from your flash meter when metering your speedlight's output … is that you are shooting in TTL mode. Most flash meters are fooled by the pre-flash that the camera uses to determine TTL flash exposure (and the final output of the flash).

You can see the position of the pre-flash there, a low output burst of light from your speedlight. The camera senses how much of the light is returned, and from that will calculate the TTL flash exposure you should need. Hand held light meter readings are usually triggered by that pre-flash, and since it is lower in intensity than the actual output from the speedlight, will give you a reading that just doesn't make sense. I drove myself crazy with this one weekend, when I couldn't figure out why my flash meter would give me an f2.8 reading, no matter what aperture I set my camera to.
19)  Pop-up flash photography techniques
Seriously, there are none. That plastic crap they want to sell to you to give you better light from a pop-up flash, is better spent as money going towards a better hot-shoe mounted speedlight. There are no short-cuts here. There is no good news I can give you about your pop-up flash, other than … you're going shopping!
20)  Flash outdoors without looking like flash
This is a tough one to give one definitive answer for.  It really depends on what the light is like, and how you position your subjects in relation to the light.
The simplest scenario is where you position your subject so that their faces are in open shade, and then you just add a touch of fill-flash.  The easiest way of doing this is to use TTL flash, and dial your flash exposure compensation down to around -3EV.
Where you have more uneven light, then using off-camera flash with a large diffuser (eg, softbox or umbrella), will give you the best looking results.  The light from your flash will look really good, but I can't say that it will be imperceptible as flash.  Meaning, if you look at the image, then a logical conclusion about the light is that additional light like flash must've been used.  But, it does look good!
21)  Why two flashes with rear curtain sync?
TTL flash exposure is calculated with a pre-flash signal that the flashgun emits before the main burst of light.  The main burst of light is what gives you (hopefully) correct exposure.  But the camera needs some way of determining what that correct exposure should be. In order to do that, the camera measures the amount of light returned from that pre-flash. Looking at this diagram of the sequence of events when your shutter opens and your flash fires, you will see the pre-flash there:
Now, if you set your camera to first curtain sync, then the pre-flash and main burst are so close together, that you can't distinguish these as two discrete bursts of light.  It looks like one blitz.  Now, if you go to rear-curtain sync, and set a slower shutter speed … then there is a discrete time interval between when the pre-flash is emitted, and the main burst is emitted.  You will see this pre-flash then as distinctly separate pulse of light.
You can test this for yourself by setting your camera to any aperture (but let's say f4), and any ISO (but let's go to 800 ISO just for this exercise) .. and set a 1 second shutter speed.
Set your camera to first curtain sync, and fire your shutter.  You will see one burst of light. But when you now set your camera to rear curtain sync, you will see two separate blasts of light.
22)  Benefits of 1/500 flash sync speed
A higher flash sync speed is a real boost when working in bright ambient light.  The higher shutter speed implies a wider aperture, and hence more range on your flash.
An alternate way to look at it, is that in bright light, you have a better chance of over-powering the sun with a higher flash sync speed.  The higher flash sync speed cuts more of the ambient light for the same aperture.
23)  Difference between E-TTL / TTL flash and manual flash
The essential difference between manual flash and TTL flash, is that with E-TTL / TTL flash, the camera is calculating your flash exposure.  With manual flash, YOU are the one calculating the flash exposure. This of course implies a whole bunch of other things, and this is where flash photography becomes confusing interesting.
24)  How to intentionally under-expose with fill-flash
There was another version of this question: Is flash compensation the same as lowering your flash power?
Two questions with the same answer:
By adjusting your flash exposure compensation down, you are telling your camera and flash to tell you that you need less flash than the camera figured you do.
However, if you are using Manual Flash, then Flash Exposure Compensation doesn't come into the picture.  You need to manually lower your flash power, by dialing it down.
For example to change from 1/4 power to 1/8 power, you go through third of a step settings:
1/4 of full power,
1/4 of full power (minus) 1/3rd stop  = 1/8 of full power (plus) 2/3rd stop,
1/4 of full power (minus) 2/3rd stop  = 1/8 of full power (plus) 1/3rd stop,
1/8 of full power.
This is something you dial down on the back of your flashgun though, or on the power-pack of your flash if you are using the larger studio lights.
Then finally, an oddity perhaps:
25)  I look terrible in photographs with camera flash
Really, that is an Google query that somehow pointed to my site.

The only answer I can give you, is to get photographer friends who read this site! ; )