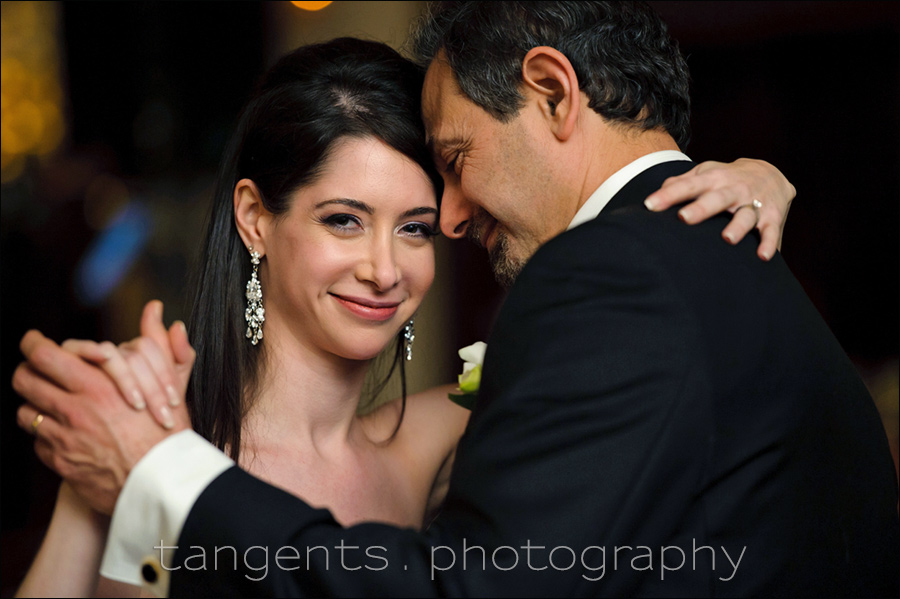 Which direction to bounce on-camera flash?
When photographing any kind of portrait with on-camera bounce flash, my main consideration is that I want flattering light. For example, this photo of the bride dancing with her dad, I want flattering light to illuminate her face. It should be obvious that I decided to bounce the flash towards camera-right, so that the light comes in from that direction. I don't want to light up the side of her head. I want to light up her face.
This means that as the couple rotate, I will continually adjust the direction that I bounce my flash into. This is an important point – the direction that I have the flash pointed to, keeps changing as people move. It's never really static unless my subject is static.
Explaining this with a bit more detail:
When photographing a portrait, whether with one or two (or more people), using on-camera bounce flash, you have to consider the direction that you want to bounce the flash in.
You want to avoid just bouncing your flash in a generic way, without thinking how you want the light to appear .. or worse yet, just shoving a plastic diffuser over your flash, thinking that will give you better light from your on-camera flash. It is easy for us to do so much better than just thoughtlessly using a generic flash modifier.
This is also discussed in detail in my book,
On-Camera Flash Photography.  (Amazon USA / UK).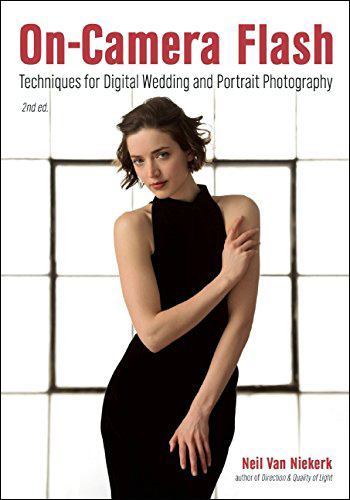 As mentioned in the tutorial on bounce flash photography, I bounce flash into the direction that I want the light to come from. This implies that I don't keep my flash pointed only in one direction for the entire event – instead, I am constantly changing the direction that the flash-head points into, to match the direction I want the light to come from.
This in turn implies that as the couple rotates during the dance, I will continually twist the flash-head to point in the appropriate direction. Sometimes to camera-left; sometimes to camera-right; sometimes just over my left shoulder, and sometimes just over my right shoulder.
I usually favor the woman if both their faces are visible. This is also an important point – I favor the person who would be better served with flattering light.
And just for those who can't quite make the jump, I need to make it clear that this is useful advice for any kind of portrait where you use bounce flash … and not just weddings.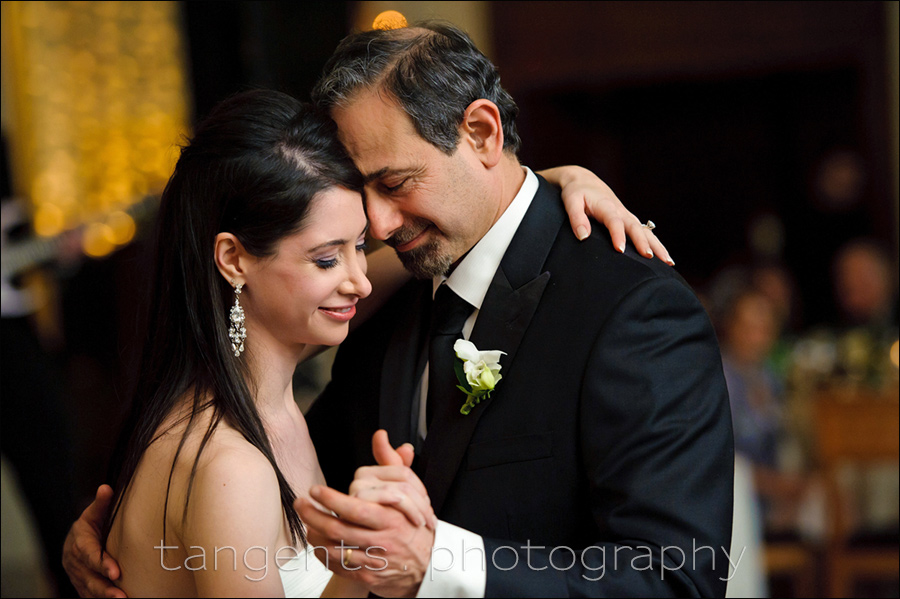 Camera settings & photo gear (or equivalents) used for these photos
1/100 @ f/3.2 @ 1600 ISO
on-camera TTL bounce flash
Those of you who regularly follow the Tangents blog, will know that this simple flash modifier is my choice as the most simple light modifier for on-camera bounce flash. More info: Black foamie thing. Here is a comparison of various light modifiers for on-camera flash.
Materials for the flash modifier used – the black foamie thing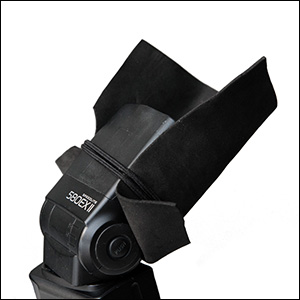 I use the black foamie thing (BFT) as a truly inexpensive flash modifier to flag my on-camera flash to give me lighting indoors that truly look nothing like on-camera flash.The 
piece of foam
 (
Amazon
), can be ordered via this link. I cut the sheet into smaller pieces.
The BFT is held in position by two 
hair bands
 (
Amazon
), and the BFT is usually placed on the 
under-side
 of the flash-head.
The linked articles will give clearer instruction, especially the 
video clip on using the black foamie thing
.
---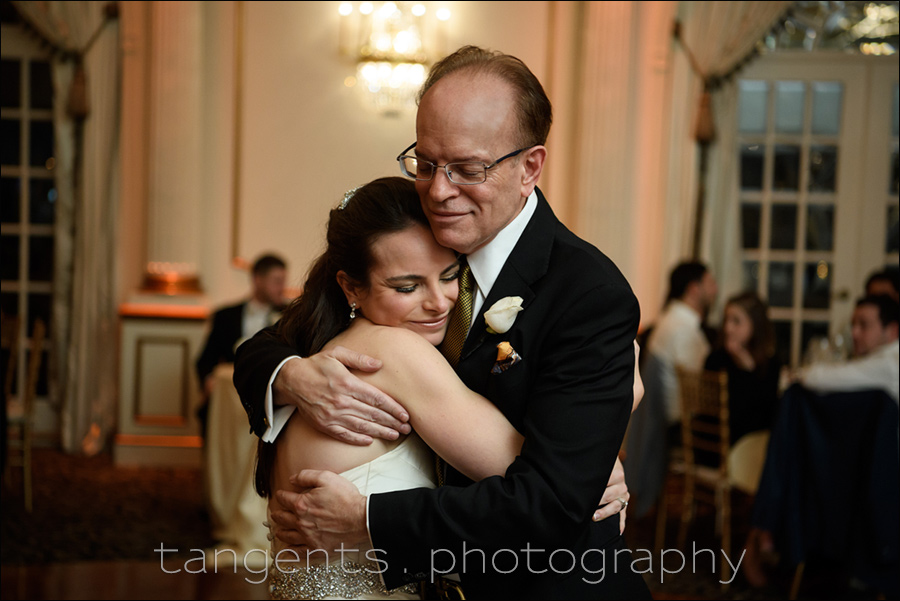 Camera settings & photo gear (or equivalents) used for these photos
1/100 @ f/3.2 @ 3200 ISO
on-camera TTL bounce flash
To illustrate again, with both people facing the camera, I will bounce my flash to favor the bride / woman. In this case, it should be obvious again that I bounced my flash to camera-right. The black foamie thing helped control the spill of the bounce flash. As an aside, this is the same venue that the photo in this article was shot at: Bounce flash photography & The Inverse Square Law.
Summary
When my subject isn't static – as in these examples where a couple are dancing and rotating – then the way my flash is bounced, isn't static either. I am continually changing the direction of my bounce flash to suit my subject. You can't be lazy and just accept a "default" position – your lighting has to match the positioning and pose of your subject.
Related articles